Description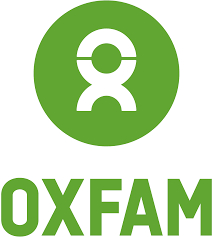 About us
Oxfam is a global community who believe poverty isn't inevitable. It's an injustice that can be overcome. We are shop volunteers, women's right activists, marathon runners, aid workers, coffee farmers, street fundraisers, goat herders, policy experts, campaigners, water engineers and more. And we won't stop until everyone can live life without poverty for good.
Oxfam GB is a member of international confederation of 19 organisations working together with partners and local communities in the areas of humanitarian, development and campaigning, in more than 90 countries. 

Our values and commitment to safeguarding
Oxfam is committed to preventing any type of unwanted behaviour at work including sexual harassment, exploitation and abuse, lack of integrity and financial misconduct; and committed to promoting the welfare of children, young people, adults and beneficiaries with whom Oxfam GB engages. Oxfam expects all staff and volunteers to share this commitment through our code of conduct. We place a high priority on ensuring that only those who share and demonstrate our values are recruited to work for us.
The post holder will undertake the appropriate level of training and is responsible for ensuring that they understand and work within the safeguarding policies of the organisation.
All offers of employment will be subject to satisfactory references and appropriate screening checks, which can include criminal records and terrorism finance checks. Oxfam GB also participates in the Inter Agency Misconduct Disclosure Scheme.  In line with this Scheme, we will request information from job applicants' previous employers about any findings of sexual exploitation, sexual abuse and/or sexual harassment during employment, or incidents under investigation when the applicant left employment. By submitting an application, the job applicant confirms his/her understanding of these recruitment procedures.
We are committed to ensuring diversity and gender equality within our organisation and encourage applicants from diverse backgrounds to apply.
Since the early 1970s, we have been working to address the underlying causes of poverty and marginalization by focusing on developing sustainable livelihoods, providing water and sanitation, agriculture, climate research, gender, and humanitarian issues.
Safety professionals and other staff tasked with safety matters, supported by programme/project managers and other Oxfam staff are to ensure that all Oxfam working locations have the capacity to effectively support the management of safety risks in order to enable Oxfam to effectively meet its programme objectives.
To ensure that the Country Safety Strategy is developed, implemented, monitored, and reviewed in line with Oxfam policies, standards, and requirements.To support Oxfam Ethiopia programmes' capacity to manage safety risks effectively providing for effective implementation of programme objectives.
To secure specialist advice and support on safety management to the Programme Manager and other programme/project managers, and staff.
What the recruiting manager has to say about the role?
This is an exciting role with multi-dimensional relationships with other program staff and various external actors, including partners, governmental authorities, s, major stakeholders, and local communities. It bears a great responsibility that brings excitement for broader learning and future professional growth.
Core details

Location:
Mekelle with frequent travels/field visits in Oxfam operation areas.
Salary:
As per the Oxfam benefit package
Internal Grade:
D2, National
Job Family:
Programme
Contract type:
Fixed-Term contract for one year with a possibility of extension

Hours of work:

 37.5 hours per week. This is a full-time role; however, Oxfam offers various flexible arrangements which candidates can discuss with the Recruiting Manager at interview stage
This role reports to:
Programme Manager and matrix managed by Safety Coordinator
Staff reporting to this post:
None
The annual budget          for the post:
N/A
Key relationships/interactions:
Internal and External stakeholders
Screening checks:
All successful candidates will be screened through Refinitiv World-Check One to comply with counter terrorism and financial sanctions regulations.
References:
Should you be successful and not already employed by Oxfam GB, we will require minimum of one reference covering three years of employment history.
DBS checks (for roles based in the UK):

It is a requirement in the UK for a new DBS check at enhanced level for every new member of staff who works directly with or has regular contact with, children or vulnerable adults in the UK (consistent with DBS guidance and relevant law).

N/A
Analysis & Safety Risk Assessment – 20%
Support context & situation analysis and risk assessments in existing and potential areas of humanitarian intervention.
Develop practical advice and recommendations to the Programme Manager and other Oxfam staff on risk prevention and mitigation measures.
Provide for accounting of safety incidents and their mapping for identification of safety trends and patterns.
Ensure regular analytical reporting to the Programme Manager and other staff as applicable.
Core Safety Related Responsibilities – 40 %
Support the development of safety strategies (acceptance, protection, and deterrence) in line with Oxfam safety policy, requirements, and protocols.
Coordinate and support day-to-day safety management, including monitoring situations; gathering and sharing information; implementing Safety Standard Operating Procedures and risk prevention and mitigation measures; and reporting.
Advise and support the program managers, and other staff on safety matters.
Establish and maintain working relationships with partners, local authorities, and other relevant stakeholders for information gathering and providing for a safe and secure environment.
Review the Local Safety Management Plan (LSMP) and Welcome Pack and other specific safety documentation to ensure safety protocols and procedures are relevant and up to date.
Support proper contingency planning, including incident management, emergency relocation, evacuation, and hibernation.
Support the Programme Manager and other senior staff in managing safety incidents.
Lead on incident reporting, including via Oxfam Security Incident Reporting Information System (OSIRIS).
Safety Awareness and Training – 40 %
Lead on the development of safety awareness and culture among Oxfam personnel and partners.
Provide for timely and efficient dissemination of important safety information to program staff, including via regular information updates, safety briefings and inductions.
Improve all staff safety skills, including via delivering pertinent training.
Identify long-term and immediate requirements for staff training on safety matters and support their implementation.
Ensure that all newcomers and visitors receive safety induction.
Job Requirements
Essential - Experience, Knowledge, Qualifications & Competencies
Essential:
Bachelor's Degree in political science or relevant field from recognized college/University
At least three (3) years of practical experience in safety management
Proven expertise in Ethiopia safety context along with a good understanding of the safety environment and dynamics.
Good influencing, communication, interpersonal, and negotiating skills with internal and external audiences including in complex and stressful environments.
A good understanding of fundamental human rights, humanitarian laws, and humanitarian principles
Established experience in providing training, including field-based training.
Ability to work under pressure and not lose sight of strategic priorities.
Capacity to be on standby 24/7 and ready to travel at a short notice.
Fluency in English both oral and written communication
Ability to use computer and Ms-applications
Sensitivity to cultural differences and ability to work in a wide variety of cultural contexts
Commitment to Oxfam's overall aims and policies and experience of promoting women's rights and those of marginalized people in all aspects of Oxfam's work in Ethiopia
Flexibility and ability to work under pressure and meet deadlines in changing situations
Desirable:
Practical experience in safety management in the context of UN or INGO humanitarian operations
Special training or certification from military or police institution will be a plus
Knowledge of other spoken languages and/or dialects in Ethiopia.
Key Attributes
Ability to demonstrate sensitivity to cultural differences and gender issues, as well as the commitment to equal opportunities
Ability to demonstrate an openness and willingness to learn about the application of gender/gender mainstreaming, women's rights, and diversity for all aspects of development work
Commitment to undertake Oxfam's safeguarding training and adherence of relevant policies to ensure all people who come into contact with Oxfam are as safe as possible
Organisational Values:
Accountability – Our purpose-driven, results-focused approach means we take responsibility for our actions and hold ourselves accountable. We believe that others should also be held accountable for their actions.
Empowerment – Our approach means that everyone involved with Oxfam, from our staff and supporters to people living in poverty, should feel they can make change happen.
Inclusiveness – We are open to everyone and embrace diversity. We believe everyone has a contribution to make, regardless of visible and invisible differences.
Oxfam Behaviour Competencies and Commitments:
Decisiveness – We are comfortable making transparent decisions and adapting decision-making modes to the context and needs.
Humility – We put 'we' before 'me' and place an emphasis on the power of the collective, nurture the team and play to the strengths of each individual. We are not concerned with hierarchical power, and we engage with, trust and value the knowledge and expertise of others across all levels of the organization.
Relationship Building – We understand the importance of building relationships, within and outside the organization. We have the ability to engage with traditional and non-traditional stakeholders in ways that lead to increased impact for the organization.
Mutual Accountability – We can explain our decisions and how we have taken them based on our organizational values.  We are ready to be held to account for what we do and how we behave, as we are also holding others to account in a consistent manner.
Agility, Complexity, and Ambiguity – We scan the environment, anticipate changes, are comfortable with lack of clarity, and deal with a large number of elements interacting in diverse and unpredictable ways.
Systems Thinking – We view problems as parts of an overall system and in their relation to the whole system, rather than reacting to a specific part, outcome, or event in isolation. We focus on cyclical rather than linear cause and effect. By consistently practicing systems thinking we are aware of and manage well-unintended consequences of organizational decisions and actions.
Strategic Thinking and Judgment – We use judgment, weighing risk against the imperative to act. We make decisions consistent with organizational strategies and values.
Vision Setting – We have the ability to identify and lead visionary initiatives that are beneficial for our organization and we set high-level direction through a visioning process that engages the organization and diverse external stakeholders.
Self-Awareness – We are able to develop a high degree of self-awareness around our own strengths and weaknesses and our impact on others. Our self-awareness enables us to moderate and self-regulate our behaviors to control and channel our impulses for good purposes.
Note to candidates: Shortlisted candidates will be assessed on our organisational values and attributes at the interview stage. The successful candidate(s) will be expected to adhere to our code of conduct. We encourage candidates to read and understand our code of conduct here
Applying Instructions
As part of your online application, please upload your up-to-date CV and a covering letter explaining your suitability against the essential criteria in the job profile through www.ethiojobs.net or using Oxfam's internal /External application portal https://jobs.oxfam.org.uk/or https://jobs.oxfam.org.uk/vacancy/14120/description on or before 27th June 2021.
Your application will be shortlisted based on your CV and your responses to the above questions. You need not comment on your suitability against the essential criteria in the job profile.
Only shortlisted candidates will be contacted.
WARNING: Do not to pay any money to get a job. Please report fraudulent jobs to info@newjobsethiopia.com