SBCC Short term Technical Consultant
Description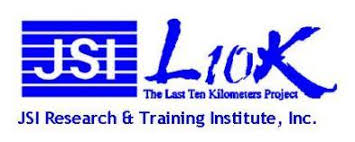 BACKGROUND
COVID-19 continues to spread globally at an alarming rate since it was first identified in the Wuhan municipality in China in December 2019. The pandemic has reached almost all countries and territories in Africa. Ethiopia confirmed its first index case in March 2020. In order to respond to the COVID-19 pandemic, the Ethiopian Ministry of Health (MoH) and the Public Health Institute (EPHI) have established a national Emergency Operation Center (EOC) and provide oversight to the several technical teams that are focused on: i) risk communication and community engagement; ii) surveillance case finding and tracing; iii) epidemiology and laboratory services; iv)  case management, isolation and infection prevention and control; v) logistics and supply chains; vi) point of entry and quarantine; and, vii) coordination planning and monitoring.
In addition to focusing on the COVID-19 pandemic response, the MoH is developing strategies to organize the health system to minimize disruption to essential priority health services such as reproductive, maternal, newborn and child health (RMNCH) and to reduce any potential negative effects to mothers, newborns and children.
The Deputy Mayor of the City Government of Addis Ababa rapidly responded to the COVID-19 pandemic by establishing a general oversight task force. The Addis Ababa Regional Health Bureau (AARHB) has established a rapid response team (RRT) at the regional, sub-city and woreda levels. The main task of the RRT is to coordinate the response of the health system including rumor investigation and verification; contact tracing and listing; testing and case management; and most recently, house-to-house screening for respiratory infections using simple case detection algorithms.
Addis Ababa regional health Bureau with technical assistance from the Last Ten Kilometres (L10K2020) project has planned to improve the capacity of AARHB through embedding technical assistant (TA) to successfully mitigate against COVID-19 response in Ethiopia and ensure continued utilization and quality of MNH care during the COVID-19 response era.
GENERAL OVERVIEW
The Social Behavioral Change Communication (SBCC) short term technical Assistant will provide technical support for FMOH, emergency operation center, and AARHB risk communication and community engagement teams. The consultant will also coordinate activities with JSI-L10K and JHU-CCP.
Specific roles of the Technical Consultant
·         Coordinate activities with JSI-L10K and JHU·CCP.
·         Identify needs for messages, materials and RCCE guides for the Covid-19 response that can be taken on by JSI-L10K and JHU·CCP.
·         Lead the development of creative briefs of communication materials including different print, audio and video materials as necessary.
·         Work with the relevant communication and production teams within JHU·CCP and JSI – L10K to have radio and TV PSAs, print materials, digital communications and others as necessary.
·         Coordinate and facilitate the review of different communication materials by the relevant teams within JSI-L10K and JHU·CCP, as well as by external stakeholders as necessary to ensure quality of products.
·         Liaise with government counterparts including the Federal Ministry of Health, Addis Ababa Health Bureau, the Emergency Operation Center and other offices to identify potential areas the project can address, and provide support based on consensus reached.
·         Lead and facilitate regular public briefings by the Addis Ababa Health Bureau to update on the number of cases, specific and human related contexts, relevant guidelines and provide information that could enable communities to take better preventive measures.  Once data and information is gathered, work with JHU.CCP team to craft appropriately for external presentation.
·         Identify other platforms that could amplify the messages from the Addis Ababa Health bureau.
REQUIRED CONSULTANT: 1
DURATION: 2 months
Job Requirements
•                    Master in Public health, Social Science such as Journalism, Communication
•                    Minimum of 5 years of experience in social behavior change communication
•                    Familiarity with the Ethiopian Health system
•                    Strong experience in designing and implementation of SBCC materials and interventions
•                    Experience working with mass media
•                    Experience in working with the government
•                    Excellent verbal and communication skills in both English and Amharic
Applying Instructions
How to apply: Interested applicants fulfilling the above criteria should apply at www.Ethiojobs.net or send their application letter and CV with the daily rate (In Birr) as per the following address. Please also indicate the type of consultancy clearly in the subject line of your application.
JSI Research & Training institute, Inc. /The Last Ten Kilometers Project
P.O.Box 13898
Addis Ababa, Ethiopia
Deadline for application: August 07, 2020
WARNING: Do not to pay any money to get a job. Please report fraudulent jobs to info@newjobsethiopia.com