Description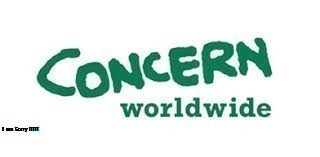 Job purpose:
To diagnose, treat and monitor Children admitted at Stabilization center following National guidelines and harmonized guidance note. Additionally, the Job holder will be responsible to manage the drug store of the organization, provide different trainings for nutrition staffs.
Main Duties and responsibilities :
Objective 1: Ensure the provision of high quality medical and nutritional care in the SC
Activities:
·        Carry out the daily rounds in the assigned ward.
·        Clinical examination of sick patients daily in order to determine any change in their clinical status
·        Carry out any appropriate and available investigations that may adjust diagnosis
·        Prescribe medications and therapeutic foods according to patients' diagnosis, age and weight, and be aware of possible drug interactions.
·        Ensure timely consultation and/or referral for complex medical cases, which require consultation with a doctor.
·        Re-evaluate critical patients regularly during the day and night
Objective 2: Ensure proper running of SC activities 
  Activities:
·        Ensure any imminent ruptures of stock or equipment are reported to the Nutrition Manager
·        Contribute to improvement of SC activities by making suggestions, team discussions, observation of the ward
·        Report any managerial problems to the Nutrition Manager
·        Report to ARRA medical doctor  for any medical queries
Objective 3: Recording and Reporting activities
 Activities
·        Follow clearly appropriate protocols and guidelines.
·        Write notes clearly and neatly on health card or admission charts
·        Document clearly the admission and discharge diagnosis for each patient according to national statistical definitions to enable good analysis by the SC team
·        Write prescriptions clearly and neatly on health card or prescription chart
·        Properly fill SC multi-chart and tally sheet at the end of each day
·        Ensure any investigations carried out are clearly marked on the health card or admission chart
·        Report any incident to the nutrition Manager, where medical care is felt to be below the accepted standards of the national and sphere recommendations
·        Participate in the weekly and monthly report compilation
Objective 4: Manage the drug store of the organization
Activities
·       Ensure storage, classification and organization of drugs, medical material and therapeutic  food is based on protocol
·       Ensure in cooperation with logistics department that temperatures, humidity and light exposure are in accordance with drugs in pharmacy using standard tools, like daily control of temperature.
·       Analyze orders of drugs and medical supplies is depending on project activities need in order to avoid ruptures of stock or having expired drugs in collaboration with Nutrition manager.
·       Carry out regular physical inventories and submit monthly inventory report to the nutrition Manager.
·       Check quality and state of orders received checking package status, packing lists, expiry dates and batch numbers.
·       Collaborate with nutrition Manager when preparing  annual drug and medical supplies procurement plan
·       Update bin cards and stock cards regularly
·       Issues medical supplies and equipment on First Expire First Out (FEFO) basis and ensure that all inventory of drug and medical device exist and are updated
·       Monitor regularly the SC mini drug store at the camp level and provide technical support for assistant nurses and CMAM officers
·       Ensure near to expire drugs are communicated for nutrition manager for timely donation
Objective 5: Communication and Team work
Activities:
·        Respect medical confidentiality at all times
·        Ensure good communication with the team
·        Work in close collaboration with co-workers  as well as with staffs of  partners and the authority
·        Report problems encountered in the centre or within the team to the nutrition Manager timely
·        Propose solution to solve any problem faced and report them to the nutrition Manager
Participate actively in regular staff meetingsEmergency Response :
Concern is committed to responding to emergencies efficiently and effectively in order to help affected people meet their basic needs, alleviate suffering and maintain their dignity. To this end, when emergencies strike and the Ethiopia Programme is to respond, all staff are required to actively participate in the response, regardless of location and contribute to the efforts aimed at achieving the humanitarian objective of the organization.
Gender Equity :
§  Demonstrate understanding of Concern Ethiopia's Gender Equality Strategy
§  Contribute to ensuring that Concern Ethiopia is a place where men and women are treated equally and with  dignity and respect
Demonstrate Gender equality awareness and gender sensitivity and able to integrate in all IYCF tasks and activities.
Job Requirements
Concern Code of Conduct and its Associated Policies
Concern's Code of Conduct (CCoC) and its associated policies; the Programme Participant Protection Policy, the Child Safeguarding Policy and the Anti-Trafficking in Persons Policy have been developed to ensure the maximum protection of programme participants from exploitation and to clarify the responsibilities of Concern staff, consultants, contractors, visitors to the programme and partner organizations, and the standards of behavior expected of them.  In this context staff have a responsibility to the organization to strive for and maintain the highest standards in the day-to-day conduct in their workplace in accordance with Concern's core values and mission. Concern's Code of Conduct and its associated policies have been appended to your Contract for your signature. By signing the Concern Code of Conduct you demonstrate that you have understood their content and agree to conduct yourself in accordance with the provisions of these two documents. A breach of this policy will result in disciplinary action up to, and including, dismissal.
Women are highly encouraged to applyPerson Specification : 
§  Bachelor Degree in Health Officer or Nursing and at least two years of work experience in SC. Practical experience in camp setting is Mandatory.
§  Profound experience in CMAM, particularly SAM and MAM management
§  Computer literate
§  Good communication and report writing skills
Good negotiation skill with ARRA, UNHCR, WFP and other partners
Desirable :
Desirable
§  Flexibility to take up additional responsibilities when assigned by line manager
§  Ability to communicate effectively in both oral and written English.
§  Good interpersonal skills and team player with sensitivity to cultural diversity
§  Ability to work under pressure
Knowledge of Local language is preferable
What we offer
§  A competitive salary and benefit package
§  Excellent medical benefits (100% cover including dependents)
§  20 days annual leave
26 weeks (paid) maternity leave, 18weeks (unpaid) parental leave
Applying Instructions
Interested applicants should send non-returnable C.V., application letter outlining how their experience and education fit this vacancy, please note that no need to submit your supporting documents at this stage:
Ethiojobs.net OR Concern Ethiopia, Human Resource Department
P.O. Box 2434, Addis Ababa.
OR
Apply in person at our Office in Addis Ababa, Front Desk or Gambella - Pugnido Office
Only short listed candidates will be contacted
WARNING: Do not to pay any money to get a job. Please report fraudulent jobs to info@newjobsethiopia.com