SC Nurse (Emergency Nutrition Response-Afar)
Description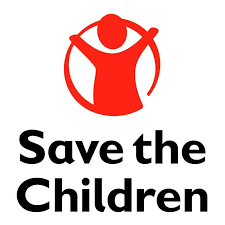 ROLE PURPOSE:
The SC Nurse is expected to improve quality case management of children with SAM at stabilization centers (TFU) and OTP sites through conducting frequent supportive supervision and monitoring/coaching health professionals, ensuring availability of routine drugs and basic materials and supplies at health facility level and, timely requesting of supplies required supplies. The position holder will monitor performance of SC programs and improves referral linkage between OTP, SC, TSFP and IYCF.
The incumbent works closely with the government structure and other zonal/filed office and woreda based nutrition team members of Emergency nutrition, health and WASH response and related programs to ensure program integration at all level. S/he is responsible to organize woreda and community level nutrition and health related training, review meetings/workshops, community forum and joint supportive supervisions and participate in health and nutrition assessments. review meetings and responses to outbreaks.
S/he will provide emergency nutrition and health related technical support at woreda and community level to build local capacity. Also, s/he will be responsible for reporting of any public health emergencies and other humanitarian situation/risks which may endanger communities' wellbeing, beside participating in surveillance, response to outbreaks and other public health concerns whenever happened.
Under the overall coordination and close technical and managerial supervision of the project coordinator, the job holder will ensure high quality SC implementation within the project, provide proper and quality care to all beneficiaries, respecting national protocols, sphere standards and principles of good practice.
CHILD SAFEGUARDING
Level 3 - the responsibilities of the post may require the post holder to have regular contact with or access to children or young people
The role holder will have contact with children and/or young people either frequently (e.g. once a week or more) or intensively (e.g. four days in one month or more or overnight) because they work in country programs; or are visiting country programs; ore because they are responsible for implementing the police checking/vetting process staff.
KEY DUTIES & RESPONSIBILITIES
·       Makes sure that SC program is implemented according to the National protocol i.e. application of the admission and discharge criteria, closely monitors and strictly follows anthropometry measurement,
·       Makes sure that the health staff have adequate training on the management of acute malnutrition per national manual/protocol,
·       Ensures the availability of job aids, reporting formats, therapeutic products and drugs for program implementation at health facility level.
·       Facilitates the basic/refresher trainings, workshops, review meetings, community forums under the project
·       Share training/meeting reports to project coordinator
·       Conduct regular checklist based supportive supervision on targeted health facilities.
·       Facilitate joint monitoring visits /joint supportive supervisions/ in integration with Woreda health office and zonal health department.
·       Generates' and share supervision reports and feedbacks for project coordinator, zonal/woreda health office and health facilities.
·       Follow and ensures, action taken by all responsible parties on gaps identified during supervision,
·       Supports and liaise with the woreda health office staffs and provide on the job training/coaching and capacity building where required,
·       Working with the IYCF Officer, to ensure SC beneficiaries are referred to IYCF services when required.
·       Coordinates the link of acute malnutrition cases with CBN/CHD/TSFP/PSNP and facilitates regular registration of beneficiaries and submits on monthly bases,
·       Supports referral linkage of malnourished children of in between CMAM programs (OTP, SC and TSFP),
·       Ensure adequate availability of all medical and food supplies for each distribution, input in to creation and maintenance of a monthly distribution plan and ensure stock is pre-positioned as planned with Nutrition project coordinator and logistics team,
·       Undertake individual evaluations with the team and improve gaps,
·       Creates and maintain smooth relationship with local health and other authorities and try to link SC program with the existing health service structure,
·       Makes sure that health professionals from the health facilities to participate on the daily routine work for sustainability and smooth phase out strategy,
·       Provides technical support and training where required to all team members, outreach team including health extension workers, HDAs and community volunteers,
·       Works and liaise with any local health workers to integrate the SC program from the start,
·       Plan and organise SC/OTP/SFP at designated distribution sites in liaison with project coordinator,
·       Organizes monthly report of SC/OTP/SFP/Community mobilization and report on time to the project coordinator and provide updates when needed,
·       Provides a monthly over view of drug items, SFP materials and wet ration stocks supplied to beneficiaries,
·       Manages the stock levels of therapeutic products, drugs and all other materials and alert the logistics in a timely manner as more materials are required,
·       Collect, analyse and share data's required for monitoring quality of SC programs based on SPHERE standards (average weight gain, average length of stay),
·       Provides technical report on emergency health and nutrition for strengthening surveillance and public health emergency management.
·       Participates in responses to public emergencies (disaster, outbreaks),
·       Reports updates on humanitarian situations on implementation areas,
·       Reports any problems in a timely manner to the project coordinator,
·       Control and facilitate vehicle movement within the project area in the field,
·       Upholds the image and values of SC at all times,
·       Performs other related tasks as required
Job Requirements
In order to be successful you will bring/have:
Qualifications
·       BSC or Diploma in Nursing, Nutrition or Public Health (Senior Clinical/Public Nurse or above).
Experience:
·       Minimum of two years working experience for BSc and four years' experience for Diploma holders related to SC implementations.
Skills/Ability required:
·       Knowledge, training and experience in Sever acute malnutrition management and community mobilization/BCC
·       Demonstrated skills in program planning, implementation and monitoring.
·       Demonstrated skills in peer group training, Training of Trainers and development of training materials.
·       Proficiency in spoken and written English and Local language
·       Strong computer (Microsoft skills), all and interpersonal skills.
·       Demonstrated ability to work effectively in a team environment
·       Willingness to work under pressure and extra hours.
·       Qualified female candidates are highly encouraged to apply
 We offer a competitive package in the context of the sector. The duty station of the position holder will be in Dalol; Erebti; Afdera. This role is offered on the basis of national terms and conditions only.
The Organisation
We employ approximately 25,000 people across the globe and work on the ground in over 100 countries to help children affected by crises, or those that need better healthcare, education and child protection. We also campaign and advocate at the highest levels to realise the right of children and to ensure their voices are heard.
We are working towards three breakthroughs in how the world treats children by 2030:
• No child dies from preventable causes before their 5th birthday
• All children learn from a quality basic education and that,
• Violence against children is no longer tolerated
We know that great people make a great organization, and that our employees play a crucial role in helping us achieve our ambitions for children. We value our people and offer a meaningful and rewarding career, along with a collaborative and inclusive environment where ambition, creativity, and integrity are highly valued.
Applying Instructions
Application Information:
Please attach a copy of your CV and cover letter with your application, and include details of your current remuneration and salary expectations.  A copy of the full role profile can be found at:

https://stcuk.taleo.net/careersection/ex/jobsearch.ftl
We need to keep children safe so our selection process, which includes rigorous background checks, reflects our commitment to the protection of children from abuse.
All employees are expected to carry out their duties in accordance with our global anti-harassment policy.
WARNING: Do not to pay any money to get a job. Please report fraudulent jobs to info@newjobsethiopia.com