Senior Accountant for Cost tracking and inventory
Description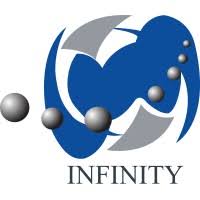 Infinity Advanced Technology Solutions P.L.C. (IATS) is a leading medical equipment distributor and technical service provider in Ethiopia. Currently the company needs to hire a qualified personnel for the following vacancy:
Job Summary: This positions primary responsibility is to plan study and collect data to determine costs of business activity such as equipment, project operation, purchases, inventory, labor and other indirect costs. Analyzing such data and audits of costs and preparing reports.
Essential Job Duties and Responsibilities:
Costing
Cost Data collection
Construct data system for cost accounting
Collect cost information and maintain expense database

Reconcile the commercial invoice is agreeing with Perform invoice, Purchase order, packing list
Work on  final payment advice, calculate cost, manage deposit guarantee, etc and report to Finance
Update the balance for the LC
Store: GRN, and any comment
Transitory: declaration & transitory fee
Create and review the controls needed for cost data collection and reporting systems
Establish and maintain customer projects/jobs in the accounting system  by segregating it to each jobs, estimate, contract and change made on the order,
Counter check data accuracy from the quote, sales order, purchase orders, and project manager updates.
Record actual job costs based on supplier invoices, fright, insurance, customs, service provider billings
Record indirect costs like payroll labour costs, transport, support, reports and other field installations expense charges.
Capture data on company overhead cost drivers and develop a methodology for allocating these costs to specific jobs/ sales/ and pricing system.
Monitor actual versus absorbed company overhead on a monthly basis and together with the Finance Manager determine if the allocation methodology should be adjusted.
Calculate and monitor standard costs for inventory valuation, project estimating and job costing purposes. Review stock ageing for determination of obsolete and/or excess inventory write off.
Cost Data Analysis
Determine fixed costs (e.g. salaries, rent and insurance, etc )
Plan and record variable costs (e.g. purchase costs, logistic cots, taxes, and other operations costs)
Review standard and actual costs for inaccuracies and prepare cost sheet in excel
Posting import payment transactions/vouchers
Post the data onto the finance system and Cost Data System- Data creating and follow-ups
Set a price for new items, considering data records, overhead costs, new add costs that should be considered.
Track product costing –  by preparing  and subsequently validating costs for new products, product changes etc
Analyse costs related to the selling price,  analyse and report profit margins and determine if its profitable or at loss
Prepare price quotation for customer
Prepare price quotation for exhibition purpose, returnable items deposited to GE
Preparation of accurate weekly management accounts including sales, purchases, stocks, expenses and KPI's
Margin reconciliation – enhance reporting structure with margin information by product and variance
Promotional evaluation – pre and post promotional evaluation with the sales team.
Create and distribute detailed monthly job cost reports to project managers which include actual and estimated costs to-date as well as projections to complete. Communicate project completion rates to the finance Manager to facilitate timely and accurate progress billing to customers.
Perform month-end accounting activities such as close out completed customer projects (jobs) by ensuring all equipment, parts, accessories, material, labour, and outside service costs are recorded, charged, or recovered.
Calculation of daily Sales performance yield, to identify success areas of work where required.
Forecasting – preparation of weekly profit forecast and measure against subsequent performance
Prepare (monthly, quarterly and annual) cost forecasts, identify and recommend cost-effective solutions
Prepare cost data for budgeting (for the company and for each department)
Budget –assist in preparation of budgets and measure against subsequent performance. Planning – work closely with the planning function to ensure that systems are comparable, stock levels, usage and yields.
Review accounts on weekly basis to understand movements and variances from previous week, ensure that reconciliations are completed with any variances investigated and appropriate action taken. Review forecasts and budget controls as required.
PIP (Profit Improvement Plans) – measure actual performance to target and work with management team to prepare an action plan to address any under-performance. Assist in evaluating new PIP plans including implementation plans
Capital expenditure – preparation and validation of costs and benefits, manage subsequent spend, post implementation review.
Inventory Inventory Data
Coordinate physical inventory counts and cycle counts

Receiving inventory related communications, delivery note and GRN
Working on monthly inventory counting report
Identifying/segregating inventory items ( for warranty and service purposes)
Oversee and validate weekly stock counts – to include pallets and trays. Investigate variances and resolve issues
Ensure that costs on inventory are reconciled and related reserve balances to the general ledger and analysing variances ad cost of goods sold. Validate the cost of goods sold as part of the month-end close
Review standard and actual costs for inaccuracies. Update standard costs in the bill of materials
Accumulate and apply overhead costs as required by generally accepted accounting principles
Work with other departments to review cost and resource use of inventory
Follow-up document/receipts for compliance and Incompleteness: Documents to be submitted by logistics, on tax release, storage, transit payments, declaration, loading and unloading, car rent etc.
Preparing inventory valuation report for existing items
Do follow up on cash balances to facilitate import payment requests. Coordinate inventory related activities with the senior finance team in support of timely issuance of financial statements.
Working with store colleagues on sales invoice, warranty, and delivery of the items to the customer
Ensure that financial controls are in place across the company, which are in accordance to the policy and actively adhered to. This to include accounting cut-off procedures.
Ensure adherence to the Company policy re purchase and delivery of goods and services
Inventor/import/pricing related Operational activities
Processing national bank clearing stamp-LC clearance
Doing follow-up on refundable deposits that lasted from one to three months with logistic  and
customs for tax purposes
bank on provisional payments
Ethiopian shipping lines
 Provide support in managing GCS (General Company Stocks – packaging, ingredients, consumables etc ) – ensure there are sufficient controls and procedures in place to warrant that stocks and usages are accurate, security of assets is adequate together with variance reporting to standard costs.
Work related to service team
Preparing price quotation for spare parts
Receiving approvals on price quotation from the customer, managing back and forth email communication on this
Working on per-forma and invoices for service fee charges for out of country repair& maintenance work
Working on price quotations for returnable
Following up on deposits and depreciation tax for refundable tools
Working on service reports follow-ups, to verify if it is warranty covered or service covered
Job Requirements
Education:
Degree in Internal Auditing, Financial Accounting or Financial Management (essential).
Experience:
Two years of work experience in a Cost Tracking and Inventory.
Two years of payment and collection experience.
Knowledge, Skills, and Abilities:
Knowledge,
Thorough knowledge of accounting procedures, In-depth understanding of Generally Accepted Accounting Principles (GAAP)
Comfortable working with multiple IT systems
Excellent Excel skills including VLOOKUPs, pivot tables, graphs and data analysis.
Knowledge of database systems, knowledge of accounting systems, experience Microsoft office skills, verbal and written communication skills.
Skills
Demonstrated experience working in cost accounting, reporting and cross team collaboration
Job cost experience.
Excellent analytical and reasoning skills, plus excellent organisation skills required.
Excellent analytical skills with an attention to detail
Strong time management skills
Flexible, Team player, able to work with minimal supervision.
Good organisational skills, able to plan personal workload and ensure that colleagues deliver to agreed timescales.
Ability
Ability to read and comprehend simple instructions, short correspondence and memos.
Ability to effectively present information in a one on one and groups situations and write simple memos.
Ability to work in arithmetical functions, excel formulas, logics, in all units of measures
Ability to solve practical problems and deal with a variety of concrete variables in situations where only limited standardization exists.
Ability to interpret a variety of instructions furnished in written, oral, diagram or schedule form.
Integrity, with an ability to handle confidential information
Able to explain financial information to non-financial colleagues.
Applying Instructions
Application procedure: 
Interested and qualified candidates shall submit their motivation letter along with their non-returnable recent CV and credentials within 10 days of this announcement via Email: recruitment@infinity-et.com or hand delivery to the company's office located in Bole Sub-City behind Friendship City Center next to Jupiter Hotel;
Note: - Please make sure you mention the vacancy title in the subject line of your application.
WARNING: Do not to pay any money to get a job. Please report fraudulent jobs to info@newjobsethiopia.com