Senior Advisor for Land Administration
Description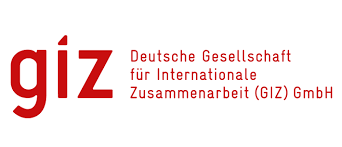 Senior Advisor for Land Administration
GIZ- Internal/External Vacancy Announcement #097/2020
Land Governance in Ethiopia (LaGo) 
As an international cooperation enterprise for sustainable development with worldwide operations, the federally owned Deutsche Gesellschaft für Internationale Zusammenarbeit (GIZ) GmbH supports the German Government in achieving its development-policy objectives.
In Ethiopia, GIZ has been working for more than 40 years in bilateral cooperation on behalf of the German Federal Ministry for Economic Cooperation and Development (BMZ) and on commission of the Ethiopian government and international donors.
In order to strengthen agricultural productivity and production and to modernize agriculture in Ethiopia, the Ministry of Agriculture is pursuing strategies for nationwide land use certification and land consolidation. The widespread fragmentation of agricultural land is a major challenge for a more productive agricultural sector. However, legal and social framework conditions for the fair and participatory reorganization of the agricultural area are limited. The responsible regional authorities also lack the required capacities and expertise to implement land consolidation procedures. The population is skeptical towards the government's reform intentions, mainly due to negative experiences and less participatory processes in the past.
In this context, the TC project pursues the objective of creating sound conditions for the implementation of participatory land consolidation procedures. As such, the framework conditions for increased agricultural productivity are improved, and thus contribute to improving the living conditions of smallholders as well as to economic development in the concerned rural areas. Hence, the target group is the rural population in the selected project areas, and in particular landowners whose agricultural productivity is impaired by the fragmentation of their land.
Activities will be carried out in the following intervention areas:
Strengthening the competencies of staff of relevant national and regional authorities and civil society organizations
Development and piloting of participatory procedures and guidelines with Ethiopian authorities/organizations
Support in the development of legal frameworks to ensure a constitutional approach to land consolidation.
In selected pilot areas, sensitization and communication measures for the local population will be carried out in coordination with other TC projects and support will be provided for the training of land consolidation committees (LCC) as well as for voluntary parcel swaps. The project's implementing partner is the Rural Land Administration and Use Directorate in the Ministry of Agriculture.
GIZ Ethiopia is looking to recruit a SENIOR ADVISOR as SPECIALIST FOR LAND ADMINISTRATION to support the LAND GOVERNANCE PROJECT.
The senior advisor will report to and be supervised by the Project Manager.
Responsibilities:

The advisor is responsible for:
Advising the political partner and other implementing partners on technical matters relevant to the project;
Coordinating the national cooperation with the private sector;
Ensuring coordination within the country, especially between local, regional and national activities;
Coordinating the cooperation with the civil society at national level;
Responsible for communication and networking with all relevant stakeholders;
Personnel management;
Responsible for closure activities.
Duties: 
Senior advisory service on Land Administration, Land Tenure and Land Consolidation

The senior advisor:
Advises the Ministry of Agriculture (MoA) and other implementing partners on order clarification, identifying needs, developing concepts and strategies, and provides technical input;
Coordinates the roll-out and integration of the Commercial Agricultural Management Information System (CAMIS) into the Natural Resource Land Administration Information System (NRLAIS);
Supports the development of measures to improve efficiency and transparency within the land management sector (i.e. land consolidation, land valuation);
Develops stakeholder-tailored and publishes relevant training materials and guidelines;
Organizes training for local, regional and national experts based on demand
Provides policy advise to national level, integrating good practice from other countries;
Develops corresponding capacity development (CD) measures and conducts CD measures for national authorities;
Conducts assessments of national regulations / requirements for investments related to environmental and social minimum standards;
Provides feeds back into national level policy dialogue;
Elaborates good practice on existing grievance mechanisms, compensation or valuation from other countries;
Supports partner organization in documentation of good practices and learning experiences
Oversees relevant processes and gives thematic orientation to team members, partners and target villages;
Makes sure that safeguards are developed, implemented and monitored according to international standards;
Evaluates continuously the progress of the project and provides input and adjusts where necessary;
Makes sure that conflict resolution mechanisms are implemented and that the "Leave no one behind" approach is fully respected
Networks with relevant stakeholders, identifies possible synergies and provides proposals for further cooperation.
Management and leadership tasks
The senior advisor:
Coordinates relevant project activities at local level in consultation with the manager and in cooperation with the partners, both as regards implementation and preparing organizational aspects;
Ensures the conduction of planning workshops with representatives of partners and beneficiaries;
Formulates job descriptions and terms of reference and selects and supervises third parties in the course of carrying out project/program me activities, including performance evaluation;
Represents GIZ maintains vis-à-vis third parties on behalf of the superior and maintains a good and effective communication with partner organizations, FAO, relevant public institutions and (regional) NGOs;
Ensures that partner organizations are fully up to date with regards to project activities and challenges through regular monitoring and reporting;
Connects with other donors' programs in the land sector and establishes efficient mechanisms for information and knowledge exchange including (non-) state and private sector actors;
Communicates local interests and efforts, forwards these and encourages sharing ideas and information for the benefit of the project/program;
Travels (abroad and) to the regions on a regular basis, in accordance with project requirements formulates appropriate input for various project/program reports including annual reports, and contributes to other reports required by the program manager and GIZ Head Office;
Monitors project progress and activities of components as well as budgets, reviews reports and documents on the progress of joint programs, identifies bottlenecks and recommends alternative management options to the program manager;
Applies GIZ's Capacity Works;
Performs other duties and tasks at the request of the project/program management.
Leads technical project staff.
Other duties/additional tasks
The senior advisor:
Assists other colleagues as needed in the project, programme or office;
Undertakes further job training measures related to his position and duties, if required;
Assists in and/or carries out other activities and any tasks as assigned.
Job Requirements
Requirements
Qualifications:
Master's degree (or higher) in Land Management, Geography, Natural Resource Management or similar;
Fluent command of the English and Amharic language;
Expert knowledge about international standards and Ethiopian legislation in the field of Land Management
Good networking and public relations skills
Computer literacy (database design/analysis, MS package, and internet-based research, use of GIS)
Ability to cope with stress and to organize/prioritize workload under tight deadlines
High leadership responsibility;
Discipline and punctuality;
Resilience and patience;
Availability for in-country duty travel to project sites
Professional experience:
Minimum of 10 years of relevant work experience on advisory services in an international or national organization that has allowed exposure to agricultural land management, land governance and information management;
Leadership experience and high leadership responsibility;
Independent initiative and creative thinking to develop and optimize procedures and present them;
Work experience in land-related development projects is an asset.
Other knowledge, additional competencies
Willingness to upskill as required by the tasks to be performed – corresponding measures are agreed with management.
Familiarity with bureaucratic requirements of a government ministry as well as exposure to the coordination (and conceptualizing) of development programs;
Excellent communication and moderation skills, both written and oral in English and Amharic;
Willingness to work with rural communities and related government structures;
High degree of creativity, initiative, integrity and accountability;
High level of knowledge in the MS office package;
Basic understanding of geographic information systems/remote sensing technologies and their application;
Conceptual and creative thinking and independent initiative;
Considerable degree of independence in choosing approaches and methods;
Good interpersonal skills and team spirit.
Applying Instructions
Application procedure:
Interested and qualified candidates shall submit their motivation letter along with their non-returnable recent CV via Ethiojobs or Email: hreth@giz.de
Note: -
Please make sure you mention the Vacancy Title 'Senior Advisor for Land Administration #097/2020' in the subject line of your email application. 
Due to large number of applications we categorize applications with the vacancy numbers. 
Applications without vacancy numbers in subject lines might not be categorized in the appropriate folder and could be disqualified.
Only short-listed candidates will be contacted
We encourage persons with disabilities to apply for the position. In case of equal qualification, persons with disabilities will be given preference.
Applications from qualified women are encouraged
WARNING: Do not to pay any money to get a job. Please report fraudulent jobs to info@newjobsethiopia.com