Location

Addis Ababa, Ethiopia

Date Posted

August 25, 2021

Category

Accounting




Finance



Job Type

Full-time



Base Salary
17171
Currency
ETB
Description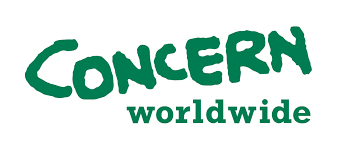 Job Purpose:
The Cashier for Cash Accounts performs Cash, Fuel and Float management of the head office. This includes daily cash collections, payments, postings, keep tracking of these accounts using the standard Concern's tools and formats, and ensure controls over cash is adequately maintained. The post holder also performs other related activities as requested by the line manager
Main duties & Responsibilities:
The Cashier – for Cash Accounts carry out the following tasks:
Cash Management:
In compliance with Concern's policies and procedures, assist implementation of country specific policies at the respective project offices, such as authorization limits, cash holding limits, cash movements, use of bank payment instruments, etc.
Ensure the availability of petty cash in the safe-box all the time.
Prepare Cash payment Vouchers for all head office Cash payments.
Collecting cash on behalf of Concern Ethiopia by issuing the organization official cash receipt.
Replenish petty cash fund as per the organization "petty cash" fund policy and procedure
Perform daily posting of all head office Cash transactions in the excel Cashbooks.
Ensure timely update and completeness of all the Cash and Float Control sheets.
Responsible for Fuel Voucher and Fuel Card management including receipt, issuances and maintaining Fuel voucher and Card registers.
Responsible for float holding of Addis Ababa project trainings/meetings/events and timely liquidations.
Controls and Safeguarding:
Follow up outstanding floats with staff and ensure timely liquidations.
Report outstanding floats to the Finance Manager on a weekly basis.
Collect weekly/ monthly cash counts and Fuel Vouchers from all Concern Ethiopia offices for central filing. Keep clear communication and tracker for missing Count reports.
Responsible for preparing yearly Dublin Confirmation (statement) of no cash floats at 31st of December every year.
Finance Documentation:
Label all bankbook box files clearly as per Concern's Archiving policy.
File all Cash Transaction Vouchers in numeric order.
Other Duties:
Perform gap-filling role for a similar position in the Country office locations, when necessary.
Carry out other related activities in line with month-end and year-end task plans.
Adhere to the standards of conduct outlined in the Program Participant Protection Policy and Concern Code of Conduct.
Ensure Concern WWE's safeguarding, anti-fraud and whistleblowing policies are adhered to all the times
Undertake any other duties as may reasonably be assigned by the line manager/s.
Emergency response
Concern is committed to responding to emergencies efficiently and effectively in order to help affected people meet their basic needs, alleviate suffering and maintain their dignity. To this end, when emergencies strike and the Ethiopia Programme is to respond, all staff are required to actively participate in the response, regardless of location and contribute to the efforts aimed at achieving the humanitarian objective of the organization.
Accountability
In line with Concern's commitments under the Core Humanitarian Standard (CHS):
Actively promote meaningful community participation and consultation at all stages of the project cycle (planning, implementation, M&E);
work with relevant colleagues  to ensure that the Complaints and Response Mechanism (CRM) is functional and accessible, that feedback and complaints are welcomed and addressed;
Work with relevant colleagues to ensure that information about CRM, safeguarding and expected staff behaviour is disseminated among programme participants and communities.
 Gender Equity
Demonstrate understanding of Concern Ethiopia's Gender Equality Strategy
Contribute to ensuring that Concern Ethiopia is a place where men and women are treated equally and with  dignity and respect
Demonstrate gender equality awareness and gender sensitivity and an ability to integrate a gender equality perspective into tasks and activities.
Job Requirements
Person specification:
BA in Accounting or similar with minimum of 1 year relevant experience or Diploma in accounting with 3 years of relevant experience.
Strong attention to detail.
Computer Literate – Microsoft office package.
Very good written and verbal communication skills.
Honesty and Integrity.
Cross cultural awareness and sensitivity.
Competencies:
Knowledge of participatory approaches
Ability to work with teams at distance and good team player
Capacity Building skills
Ability to plan own work, set priorities, complete work under pressure or when faced with competing demands and report
Recognizing potential indicators of adult and child abuse, harm and neglect.
Able to identify a child or adult at risk of harm, abuse or neglect.
What we offer
A competitive salary and benefit package
Excellent medical benefits (100% cover including dependents)
20 days annual leave
26 weeks (paid) maternity leave, 18 weeks (unpaid) parental leave
Applying Instructions
Interested applicants should send non-returnable C.V., application letter outlining how their experience and education fit this vacancy
Only short listed candidates will be contacted
Please note that no need to submit your supporting documents at this stage:
Safeguarding at Concern: Code of Conduct and its Associated Policies
 Concern has an organisational Code of Conduct (CCoC) with three Associated Policies; the Programme Participant Protection Policy (P4), the Child Safeguarding Policy and the Anti-Trafficking in Persons Policy. These have been developed to ensure the maximum protection of programme participants from exploitation, and to clarify the responsibilities of Concern staff, consultants, visitors to the programme and partner organisation, and the standards of behaviour expected of them. In this context, staff have a responsibility to the organisation to strive for, and maintain, the highest standards in the day-to-day conduct in their workplace in accordance with Concern's core values and mission. Any candidate offered a job with Concern Worldwide will be expected to sign the Concern Staff Code of Conduct and Associated Policies as an appendix to their contract of employment. By signing the Concern Code of Conduct, candidates acknowledge that they have understood the content of both the Concern Code of Conduct and the Associated Policies and agree to conduct themselves in accordance with the provisions of these policies. Additionally, Concern is committed to the safeguarding and protection of vulnerable adults and children in our work. We will do everything possible to ensure that only those who are suitable to work or volunteer with vulnerable adults and children are recruited by us for such roles. Subsequently, working or volunteering with Concern is subject to a range of vetting checks, including criminal background checking.
 Women are highly encouraged to apply
WARNING: Do not to pay any money to get a job. Please report fraudulent jobs to info@newjobsethiopia.com