Description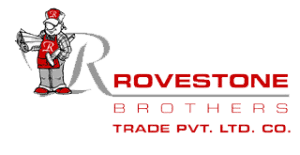 Our Company Rovestone Brothers Trade PVT.LTD. CO has working in manufacturing wooden and related industries and has an ample experience in the industry. The company has contributed enormous achievements for the industries as well as creates employment opportunities to the society.
Currently, the company wants to hire a Senior Cost Accountant for Both Head Office and Factory, Sendafa, based on the following requirement.
MAJOR DUTIES AND RESPONSIBILITIES
Collect and organize cost information into a database of expenses
Construct systems to accumulate and monitor data
Determine and calculate formulas for fixed and variable costs, such as rent, insurance, and monthly purchases
Plan budgets and prepare reports for multiple departments within a company
Review receipts and compare with actual charges to detect inaccuracies
Project profit margins for upcoming quarters and analyze trends of highs and lows
Prepare cost forecasts for monthly, quarterly, or annual operating schedules
Analyze month-end and year-end reports to identify and recommend cost-effective improvements
Review supply chain and materials pricing, labor costs, shipping discounts and quarterly sales records for each department of the corporation
Evaluate inventory tracking systems through retail outlets and online sales distribution centers and reconcile numbers with manufacturing centers to ensure accurate reporting
Audit the inventory in each regional warehouse every year by reviewing the contents and recording details about the numbers of each product in stock
Use computer accounting software and enterprise resource management software to track budgeting, costs and other financial data
Prepare monthly accounting reports that summarize the status of each department to inform upper management of things that are working and areas needing improvement
Plan for the next fiscal year by creating a budget proposal and financial goals for the company's next 12 months
Meet with production and manufacturing managers throughout the company to discuss new strategies to improve efficiency
Maintain company bookkeeping ledgers by imputing details about expenses, travel costs and other financials for accounting staff
Respect for confidentiality of information laws and local ethics
Demonstrated understanding of Generally Accepted Accounting Principles (GAAP)
Analytical skills with a keen sense of organization and detail
In-depth knowledge of accounting principles and best practices
Job Requirements
QUALIFICATION: - BA degree/Diploma in Accountant, and related fields
EXPERIENCE:  4 / 6 and more Years working Experience in Cost Accounting
Mandatory working experience in manufacturing or warehouse.
Experience in working furniture industry will be Advantageous
KEY SKILL AND COMPETENCY
Good in coordination multiple tasks
Good Record Management system
Training on Accounting Peachtree, EPR Software and Quick books
Good knowledge of Basic computer skill of Microsoft word, Excel, etc
Good Knowledge of Writing Report skill
LANGUAGE: - Amharic and English
Applying Instructions
Applicant should send their detail CV through rediate@rovestone.com  within 10 (Ten) working days.
NOTE: - Please comply your CV and write the position title in subject line "Senior Cost Accountant" before your email.