Senior Director of Marketing – Epilepsy – Southern CA Biopharma
Description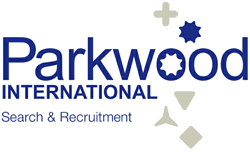 Senior Director of Marketing - Epilepsy
My client, a biopharmaceutical company located in Southern CA, is a pioneering global company that has established a world-leading position in cannabinoid science and medicines over the last 20 years. The company's research efforts initially focused on the unmet needs of patients with Multiple Sclerosis (MS), while in recent years the Company has focused on helping children and adults with severe, life-threatening forms of epilepsy.
Looking to the future, their deep scientific knowledge and extensive body of research is enabling the Company to explore new therapeutic areas, including neurology, oncology, psychiatry and autism spectrum disorders.
They have been featured in more than 80 peer-reviewed publications and generated high-quality evidence which has appeared in the New England Journal of Medicine and The Lancet. In 2018, TIME magazine named them one of the 'Top 50 Genius Companies of 2018 That Are Inventing the Future' in recognition of this work.
This company's vision is realized through the excellent work and dedication of their employees. They are looking for talented individuals who are passionate about making a difference in the lives of their patients and joining their mission.
My client is looking for a Senior Director of Marketing - Epilepsy to join their team. Strong preference for someone with Epilepsy product experience. This role will have brand lead responsibility for their blockbuster inline brand but will also be the Global Commercial lead for the Product Development Team, bringing all the functions onto the same page.
You

10-15 years of commercial experience in the pharmaceutical/biotech industry, with significant in-line marketing experience and track record of delivering results
Epilepsy or other relevant neurology experience strongly preferred. MAY consider others
Patient and/or US focused HCP marketing experience required
Experience and/or strong understanding of the Product Development Team/Process required
Prior management experience required
LTC marketing experienced is a plus
Ability to roll up your sleeves and get your hands dirty in this very patient centric company
Approximately 30% travel is required
Must be authorized to work in the US without sponsorship
Relo to Southern CA OR remote with a week in office every 4-6 weeks, etc. This will require the candidate to be flexible around working the hours of the CA location for meetings, etc.
The Senior Director of Marketing - Epilepsy will play a key role within the Commercial Team leading the company's flagship brand. This experienced Marketer will be responsible for leading, inspiring and motivating the multidisciplinary brand team to successfully achieve brand and organizational objectives. The candidate will help drive product adoption within FDA-approved indication(s) as well as play a critical role in developing short- and long-term strategic plans. As a leader in the commercial organization, the Senior Director, Marketing will model our values. This position will report to the Vice President of Marketing.
Responsibilities

Define and execute the US marketing strategy for the assigned product
Lead, coach and develop team of 7 marketers; build a high-performing marketing team
Build a successful brand team responsible for successful planning and execution of ongoing marketing and of future label expansions
Represent global commercial function on the Product Development Team
Develop/communicate a compelling vision and sense of purpose for the brand team; work collaboratively to formulate long-range and mid-term strategies; demonstrate courage in advancing new, innovative ideas; champion change initiatives to enhance organizational performance
Contribute to and disseminate understanding of trends, issues and strategies in the market to both internal and external stake holders
Lead the development and execution of the yearly cross functional Brand Plan
Understand key market trends and competitive environment to drive proactive strategies to maximize brand potential
Partner with sales, sales training and other headquarters and customer facing functions to optimize customer experience
Focus on ensuring business plans and tactics meet compliance and regulatory standards
Manage the brand P&L
Collaborate with sales teams to identify best practices and uncover needs/ trends and build relationships to improve consistency of brand strategy execution
Ensure compliance with company and regulatory policies and requirements
Requirements

A./B.S. degree required; advance degree preferred
10-15 years of commercial experience in the pharmaceutical/biotech industry, with significant in-line marketing experience and track record of delivering results
5+ years of Epilepsy or other relevant neurology experience required
Proven experience overseeing a significant compound/brand within the pharmaceutical or biotech industries
Patient and HCP marketing experience required. LTC marketing experienced preferred.
Prior Product Development Team experienced desired
Prior management/supervisory experience required. Proven track record of leading and developing people
Outstanding interpersonal skills and demonstrated cross-functional leadership
Must demonstrate good judgement and evidence of good analytical, problem solving, strategic thinking, planning, and project management skills
Acts decisively and independently: has confidence and ability to provide clear direction and make decisions (strategic & tactical) without guidance or affirmation (but knows when to inform/seek leadership buy-in)
Ability to think strategically by identifying and analyzing consumer and market insights and translating these into effective strategies
Strong leadership, planning, and exceptional project management skills
Proven success in effectively managing internal and external relationships with colleagues, thought leaders, strategic business partners and vendors
Team oriented individual with solid communication skills including significant experience presenting to senior management and large audiences
Approximately 30% travel is required
WARNING: Do not to pay any money to get a job. Please report fraudulent jobs to info@newjobsethiopia.com