Senior Director, Regional Office (Re-advert)
Description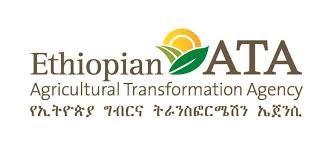 Vacancy Announcement
ETHIOPIAN AGRICULTURAL TRANSFORMATION AGENCY
Position:                         Senior Director, Regional Office (Re-advert)
Term of Employment:   Fixed Term
Duty Station(s):              Hawassa
Required Number:         One
Salary & Benefits:           Competitive
Application Deadline:    September 26, 2020
BACKGROUND:
The Ethiopian Agricultural Transformation Agency (ATA) is a strategy and delivery-oriented government agency created to help accelerate the growth and transformation of the country's agriculture sector. The ATA envisions to contribute to a transformed agriculture by 2030 where transformed agriculture is a market-oriented agriculture sector that uses natural resources sustainably, and generates improved production and productivity, and higher incomes for farmers and pastoralists through catalyzing sustainable development of agricultural value chains and markets, through promoting effective practices and approaches to address systemic constraints, and coordinating execution and integration of high-impact interventions on the ground.
The agency focuses on two primary national approaches to catalyze agricultural transformation. First, we support the Ministry of Agriculture (MoA), its affiliate institutions, and other partners to identify and address systemic bottlenecks with appropriate interventions. Second, we support the sector to accelerate development of high-priority commodity value chains in clearly defined geographic clusters, through the Agricultural Commercialization Clusters (ACC) program.
Our major activities include conducting strategic and analytical studies, providing technical implementation support, coordinating platforms to better integrate partners and projects, and designing and directly leading a number of implementation projects. The ATA's headquarter located in Addis Ababa, has four regional offices allowing it to work closely with a wide range of public, private and development sector partners across the country.
Our Culture
We have an exceptional team of highly competent employees with a proven track record of success in managing complex activities and achieving transformational results.  Our culture is one where talented, dedicated and adaptable individuals are committed to doing their best and exhibit great team work to achieve excellent results.
At ATA, we provide an exceptional platform for people who want to achieve their highest potential and make a meaningful contribution in changing the country's agricultural sector.  We offer rewarding work in a young, fast-paced growing organization with passionate, committed, motivated colleagues and excellent career development and training.  We recognize our most valuable assets are our staff and are committed to providing our employees with the tools, training and mentorships necessary to achieve their career goals.
POSITION SUMMARY:
The Senior Director will lead the ATA Regional Team and directly report to ATA CEO. S/he will have a primary responsibility of closely engaging with ATA senior management to develop and implement a portfolio of integrated initiatives towards increasing efficiency in crop production, marketing value to agriculture and livestock produce while striving for operation excellence in finance, procurement, logistics and human resources management. The Senior Director shall primarily collaborate and closely work with the Regional Bureaus of Agriculture and Natural Resources (RBoANR) and shall engage with all strategic regional stakeholders including the regional hierarchies of the zonal, woreda and kebele offices. The Senior Director will seek to strengthen the collaboration and capabilities of federal and regional institutions. The ideal Senior Director will be passionate about his work on improving the life of rural people, particularly smallholder households. S/he must possess deep familiarity of Ethiopia's socio-economic and political environment and Ethiopian agricultural systems. Also, s/he must possess deep familiarity and extensive knowledge of agricultural extension system and institutions operating in the sector. The Senior Directors will lead and oversee all programmatic and administrative (Finance, audit, procurement, logistics and HR) functions while integrating the regional office work with that of the ATA headquarter.
 ESSENTIAL DUTIES:
The main responsibilities of the Senior director include but is not limited to the following:
Leadership
Lead ATA's Regional engagement with the Regional Bureaus of Agriculture and Natural Resources (RBoANR), and other relevant Federal level Ministries and Agencies in the implementation of ATA target deliverables.
Develop thought partner relationship with ATA's CEO and senior management in the development of organizational strategies, policies and procedures to enhance organization capacity and capabilities.
Articulate ATA's vision, mission, values, initiatives, programs and plans to the regional president, regional cabinets and other implementation partners.
Drive and effectively manage the regional programmatic as well operational component of the regional office.
Ensure the strengthening and operationalization of transformation platforms such as the Regional Transformation Councils and Value Chain Alliances.
Align strategies and programs with regional priorities to deliver increased results in effectively impact the agricultural sector.
Support effective cross-sector and public-private stakeholders' coordination and problem-solving issues at the regional and federal level, including alignment of ATA's priorities with other national and regional strategies and programs.
Provide effective timely upward reporting to the Regional Transformation Council, chaired by Regional presidents.
Provide effective timely upward reporting to the ATA's CEO, ATA senior management, ATA leadership on programmatic and operational issues.
Ensure effective regular communication and reporting with the various government offices, and key public, private and development partner stakeholders.
Lead the regional enhancement program while instilling transformational mindset to regional staff and beyond.
Project Management
Ensure stakeholder coordination, planning, reporting, problem solving and implementation support activities are seamlessly executed.
Ensure annual plan and established KPI's are met at the regional level for nationwide impact ensure effective capacity-building support to Regions on issues related to ATA initiative.
Lead process of performance management from the Kebele, WoREDA, Cluster, Regional levels in connection with annual plans and regional targets.
Lead process of work plan development and responsible for execution to meet set KPI's at agreed timeline and budget.
Operations
Ensure regional resources and budget utilizations are managed according to plan.
Optimize organization resources to drive impact on small farm holder's livelihood.
Ensure both financial and operational standards are maintained to meet government and partners audit requirements.
Commit in people development plan to ensure the regional office is staffed with only high caliber staff.
Job Requirements
 REQUIRED QUALIFICATIONS:
Master's degree or above in Agricultural sciences, Economics, Agribusiness, Business Management, or other relevant fields.
At least Twelve (12) years professional experience supporting areas such as;
o   planning and implementation of agricultural growth.
o   market-led value chain development and upgrading activities (preferably including project management of large-scale agricultural development, agro-processing and/or agribusiness focused initiatives).
o   Obtaining operation excellence in organization capacity building.
o   Lead diverse staff and ensure staff development plan.
o   Manage budget and activities and ensure audit requirement is met.
o   Ensuring value for money is achieved and driving impact in the agriculture sector.
Good experience of working at Federal, regional, and civil society or private sector sectors.
Excellent stakeholder management skills including thorough knowledge and understanding of various regional level and federal level institutions; extensive experience in facilitating dialogue with relevant public and private stakeholders.
Fluency in English and Amharic required; fluency in regional language(s) is a must.
Excellent oral and written communication skills, with highly collaborative working style.
Experience in working with multi-cultural teams preferred.
Excellent analytical, problem-solving, and reporting skills.
Strong set of personal values including integrity, honesty, and desire to be of service.
Ability and willingness to shoulder responsibilities under hectic conditions (in terms of overlapping assignments that may happen occasionally).
Ability to thrive in a fast-moving environment, with an emphasis on high performance, teamwork, accountability, and results.
Applying Instructions
We invite all candidates meeting the required qualifications to submit (i) a cover letter and (ii) CV (maximum 3 pages) to https://apply.ata.gov.et
Please DO NOT submit scans of certificates with your application.
Women are highly encouraged to apply.
Only short-listed candidates will be contacted.
WARNING: Do not to pay any money to get a job. Please report fraudulent jobs to info@newjobsethiopia.com