SENIOR ELECTRO MECHANICAL TECHNICIAN
Description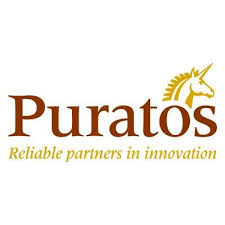 Main duties
Repair and Maintain Machinery
Troubleshoot Electrical Controls
Keep Records of Machine Service History
Analyze Machine Test Results and Make Adjustments to Meet Company Specifications.
Prepare preventive maintenance schedule and devise Preventative Measures to Avoid Machinery Downtime.
Do proper monitoring and validation of all machines to make sure all are functioning properly during operation.
Do verification that the machines will properly function after any breakdown maintenance.
Prepare SOP's and ensure company Safe work system procedures are implemented.
Ensure all machines have proper safety protection measures such as machine guarding and proper electrical safety equipment's on place.
Prepare critical spare part list and communicate with the required managers to make sure purchase will be conducted on time.
Advice for any improvements measures to make sure safety of the employees will be maintained during factory operations.
Make sure all Utility equipments are functioning well and do proper follow up not have any break downs and other tasks as assigned.
JOB REQUIREMENT
A Graduate of diploma or 10+3 in electrician, General Mechanic and above 4 years relevant experience in manufacturing, special skill on welding is Mandatory and Work Experience in Food Manufacturing Factory is advantageous
Duty station: – Around Alemgena Industry Area
Applying Instructions
Interested applicant can submit their application, CVs and non-returnable photocopies of educational, work experience other credentials to :- [email protected] OR
In person to our Branch office Tracon Tower 1st floor Aluminum sales office – Chercher Road in front of Tikur Anbesa high School.
For More Information 0118360672