Senior Environmental Health Officer
Description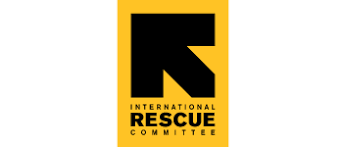 ORGANIZATIONAL DESCRIPTION:  
The IRC is a non-Governmental humanitarian organization working worldwide to serve refugees and host communities victimized by natural disaster and violent conflict. The IRC has been working in Ethiopia since 2000 and is currently working in six regions including the Gambella Regional State since 2011.
Moreover, the IRC works a comprehensive WASH (Water, Sanitation and Hygiene) program to enhance the living conditions and wellbeing of the population of concern hosted across the four refugee camps in Gambella region, (full WASH package in Pugnido ,Pugnido II, Tierkidi and only provision of potable water from protected source  meets international standard for Kule  refugee camp) contributing to the UNHCR's rights group of basic needs and essential WASH services.
JOB PURPOSE:
Technically reporting to the Senior EH manager based in Gambella, and administratively to the GFO coordinator, the senior EH officer will provide leadership and management of all aspects of IRC's Tierkidi camp intervention. He/She will be responsible for ensuring program quality, completion of activities within allocated funding and project period and managing Tierkidi based staff. The senior officer will also receive technical assistance and coaching from the Hygiene Promotion Senior Officer Based in Gambella as well as Assistant /EH coordinator and Hygiene Promotion specialist based in Addis.
RESPONSIBILITIES
§       Prepare review all water, supply systems technical designs & BoQs, including electromechanical equipment's, pipes, borehole drilling, water points, reservoirs and other related constructions;
§       Ensure proper implementation of the IRC Tierkidi project with-in allocated budget and timeline meeting international standards.
§       Ensure proper set-up and function of Operation & Maintenance of water supply systems in the camp.
§       Prepare monthly field reports covering all aspects of the project and operation.
§       Coach and supervise water technician assistants, hygiene promotion officer & assistant, and warehouse assistant.
§       Contribute in preparation of donor and government reports
§       Identify and ensure the provision of relevant and appropriate training for staff, partners and beneficiaries to enable to operate and maintain the water supply facilities
§       Develop detailed activity, procurement and budget plans for EH activities under the project, and monitor progress against plans ensuring that objectives and indicators are achieved.
§       Regularly follow, check and monitor status of procurement, items in the warehouse and old grants.
§       Conduct regular project review meetings with staff to assess the level of achievement of project targets. Visit all program sites regularly and provide on-site mentoring and coaching to EH staff in the field.
§       Ensure that program spending is in line with original plan and burn rate balances with implementation progress.
§       Work with finance, HR and supply chain to ensure EH staff follows correct procedures in the course of project implementation.
§       Communicate regularly with finance and supply chain so as to facilitate timely delivery of supplies and payments.
§       Build links with WASH and other Implementing partners working in the Camp and communities to share knowledge, experience and ideas
§       Attend and represent IRC on different coordination meetings, assessments, and cluster and task force meetings.
§       Ensure regular communication with Field coordinator and Senior EH manager for feedback, updates and guidance as required.
§       Any additional tasks as assigned by supervisor
Job Requirements
Qualifications:
§       First Degree (BSc) or Post Graduate Degree/ MSc in Water Resources, Hydro-geology, Hydraulics, Environmental, Civil Engineering or similar field.
Minimum Work Experience 
§       4 years of relevant experience with the first degree.
§       3 years of relevant experience plus post graduate degree.
§       Supervisory skill is a plus
§       NGO experience is a plus
Skills Required
§       Proven practical experience in EH (WASH) project implementation and M&E.
§       Excellent computer literate (word processors, spreadsheet, database and statistical packages. Skills in Auto CAD and EPANET are must)
§       Excellent oral and written communication skills in English
Skills and Abilities 
§       Supervisory/basic managerial skills.
§       Technical and report writing skills
§       Computer literate.
§       Fluent spoken and written English.
§       Good communication and interpersonal skills.
§       Strong organizational and interpersonal skills.
§       Ability to work in stressful conditions and with limited social services and insecure environments.
§       Ability to work independently with minimum supervision and in a highly results oriented work culture
§       Knowledge, skill and experience in participatory methods for promoting sustainability of WASH interventions
Applying Instructions
Please send your CV, application letter and copies of credentials to the following IRC career site link address after you have logged in through Ethiojobs.Net link.
IRC Careers/external applicants
https://rescue.csod.com/ats/careersite/jobdetails.aspx?site=1&c=rescue&id=8819
Internal Career Site/internal applicants
https://rescue.csod.com/ats/careersite/jobdetails.aspx?site=2&c=rescue&id=8819
You can also apply/send hard copy application documents to IRC Gambella postal address: 275 Gambella
Application in person is not allowed.
·   Please include 3 references from current and former employers.
·   Applications will not be returned.  IRC discourages phone calls or personal visits.
·  Only applicants meeting the minimum qualification will be short listed and contacted.
Your application letter/cover letter must include the following information.
Name of the position you have applied for
Date of application
Summary of  your qualifications and experience
Motivation/objective of why you have applied for the job
Permanent and current address (if different form permanent) and telephone number
Disclose any family relationships with existing IRC employees by including the format below in your application.
Are any of your relatives employed by International Rescue committee (IRC)?

If answer is "yes", give the following information:

 YES          NO

NAME
Relationship
Position
Office/field office
IRC is an equal employment opportunity employer.  IRC considers all applicants on the basis of merit without regard to race, sex, color, national origin, religion, sexual orientation, age, marital status or disability.
Qualified females are highly encouraged to apply
WARNING: Do not to pay any money to get a job. Please report fraudulent jobs to info@newjobsethiopia.com