Description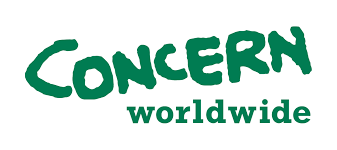 The Senior Finance Officer is responsible for managing the effective functioning of the Head Office General Accounts and processes. This includes responsibility of donor financial compliance in cost allocations, review and consolidation of head office budgets during Annual Budget and Budget Reviews, focal person in production of management reports, assisting the FM in preparing internal financial reporting packs along with donor financial reports, and monitor the budget Vs expenditure of donor and general funds and support costs.
The post holder is also responsible for the monthly reconciliations of nominal accounts, preparation of key head office journals, such as payroll, fuel reconciliation, pre-payments and adjustments, assignment of job-codes and project codes and reviewing of proper coding for all head office level financial transactions. He/she will also be responsible for building the capacity of the finance team under his supervision.
Main duties & Responsibilities:
The Senior Finance Officer will work under the supervision of the FM and carry out the following tasks:
Financial System:
Work closely with the finance manager to ensure that the country financial management systems & records are adequate in order to identify and protect the assets & interest of the organization.
In compliance with Concern's policies and procedures, ensure implementation of country specific policies at the head office level, such as authorization limits, cash holding limits, cash movements, advance payments, use of bank payment instruments, etc.
Responsible for preparation of monthly, periodic and yearly journals including, but not limited to, support cost allocations; prepayments; stock (including DIKs); income; local staff payroll; recharges; FX; partner advances; and accruals
Focal person for monthly update of the Cessation Benefit schedule and ensure that the balances at any given time reflect the correct amount payable to staff for active staff
Focal person for monitoring all Advances including Expat Personal Accounts
Review the monthly local staff payroll reconciliations and perform validation of the data against the hardcopy payroll documents
Responsible for monitoring timely settlement of all tax liabilities (payroll and withholding taxes) to the relevant government office
Communicate with responsible teams, including Concern HQ and other country office staff, to clear any outstanding recharge issues
Focal person for assignment of job codes for both local and international personnel and project codes for new grants
Carry out activities in line with month-end and year-end task plans
Review procurement paperwork, payment request forms and other finance documents for head office costs, within the assigned threshold, to ascertain that they are in line with applicable policy and procedures.
Budget & Financial Reporting:
Assist the FM in preparation and consolidation of annual and revised country budgets
Produce timely and accurate monthly management accounts for the Country Management team
Produce timely and accurate interim and final donor financial reports, ensuring expenditure is complaint with donor requirements
Produce monthly General Donations budget monitoring tool for submission to the CD, SD, and Area Coordinators
Update the FM and CFC on budget utilization of donor and general funds by flagging any significant variances on budget lines to take appropriate action. Also, ensure significant budget variances are reasonably addressed timely before year-end
Assist the FM/ CFC in preparing the periodic financial reporting packs (FRPs) and when receiving feedbacks from HQ team
Responsible for update and filing of support cost coverage information on a monthly basis and discuss funding gaps with FM/CFC
Responsible for ensuring monthly reconciliation reports are produced with adequate level of details and approval for Provident and Pension Funds, Prepayments, Income taxes (payroll and withholding), Advances including to Partners, Cessation Benefit, Recharges, Partners, Fuel Coupons and Cards, stock items including DIK, Accruals, Local and Foreign Currency transfers, Sundry Debtors and Creditors, and Payroll related accounts of the country office and ensure that the balances at any given time reflect the correct amount payable to staff.
Finance Documentation:
Ensure that Head office's financial documents are properly labelled, complete, and reviewed on a timely manner
Maintain the final soft copy versions of the head office's monthly cash and bankbooks and respective journals in the designated finance department folders
Ensure the 'Month-end' box file updated with all monthly Balance Sheet Account Reconciliations (including supporting them with such as signed Cash Counts, Fuel Coupon Counts, Fuel Card and Bank Statements), Monthly Management Reports, FX Rates, etc.
Audits and Compliance:
Provide necessary support, including active participation, at the time of annual account closing and financial statement preparations
Provide support in his/her respective role during donor, internal and external annual audits
Responsible for clearing all accruals within their liquidation period. Observe donor rules on expected liquidation period of each accrual transactions as some donors allow lesser liquidation period compared to internal policy
Liaise with Dublin HQ on any rejections of inter-organization recharges for correction and clearing before yearend
Forward income analysis to HQ, when required
Reconcile intercompany income and expenditure accounts and take initiative to clear any differences
Send recharge confirmation requests to respective country offices and HQ, and follow-up where required, to ensure correct inter country balances
Ensure preparation and submission of the organisational yearend forms, including balance sheet details, within the required deadlines
Assist the Finance Manager on review of donor contract status and reserve position, ensuring adjustments processed timely for approval
Liaise with the Commodity Manager on timely reconciliation of DIKs and take initiative to clear any difference before year-end
Conduct random and periodic verification of assets and stock items in the head office.
Risk Management and Controls:
Work closely with FM/CFC to ensure that Concern's financial systems and controls are implemented in the head office
Assist the FM in monitoring the financial status and advise line manager/s on all situations that have the potential for a negative impact on internal controls or financial management performance
Ensure that management responses to donor/internal/external audits are communicated to the auditors within the given timeframe and audit recommendations are implemented for donor compliance and to avoid loss of funds arising from lack of follow-ups on preventable issues leading to potential disallowances.
Team Management & Capacity Building:
Build the capacity of the finance team supervised (both in head office and in field offices) to ensure good standards of financial management is maintained
Ensure finance orientation is given to the respective field based budget-holders and finance team and head office based project teams, supporting them in enforcing financial controls, donor compliance and assisting them in making informed decisions based on financial reports
Liaise with Senior Compliance and Grants Officer in organizing necessary trainings or workshops for finance and non-finance staff
Conduct field trips as per the team plan and follow up to address all outstanding activities from the issues log/tracker within agreed deadline
Conduct staff appraisals, document and keep informed the FM/CFC on performance of the supervisee/s and submit the signed appraisal form to HR for filing.
Other Duties:
Representative in special task forces and committees
Adhere to the standards of conduct outlined in the Program Participant Protection Policy and Concern Code of Conduct
Ensure Concern WWE's safeguarding, anti-fraud and whistleblowing policies are adhered to all the times
Undertake any other duties as may reasonably be assigned by the FM/ CFC.
Emergency Response  
Concern is committed to responding to emergencies efficiently and effectively in order to help affected people meet their basic needs, alleviate suffering and maintain their dignity. To this end, when emergencies strike and the Ethiopia Programme is to respond, all staff are required to actively participate in the response, regardless of location and contribute to the efforts aimed at achieving the humanitarian objective of the organization.
Gender Equality:          
Demonstrate understanding of Concern Ethiopia's Gender Equality Strategy
Contribute to ensuring that Concern Ethiopia is a place where men and women are treated equally and with  dignity and respect
Demonstrate gender equality awareness and gender sensitivity and an ability to integrate a gender equality perspective into tasks and activities.
Accountability:   
In line with Concern's commitments under the Core Humanitarian Standard (CHS):
actively promote meaningful community participation and consultation at all stages of the project cycle (planning, implementation, M&E);
work with relevant colleagues  to ensure that the Complaints and Response Mechanism (CRM) is functional and accessible, that feedback and complaints are welcomed and addressed;
work with relevant colleagues  to ensure that information about CRM, safeguarding and expected staff behaviour is disseminated among programme participants and communities.
Job Requirements
Person specification:       
Essential:
Honesty and Integrity
BA degree in accounting, finance or related field
At least three years of experience at senior finance officer level in an INGO.
Self-motivated
Computer literate
Good communication skills
Desirable:     
MA/ACCA/CPA accredited
Knowledge of USAID rules and regulations
Practical experience of preparing reports and budgets for international institutional donors
Must be computer literate with a comprehensive knowledge of MS Excel and Accounting packages
Fluency in English
Competencies:
Special Skills, Aptitude or Personality Requirements:
Essential:
Strong leadership skills with sensitivity in dealing with government authorities on critical issues
Strong management skills and ability to motivate others and promote accountability among staff
Skills in time management and prioritising
Ability and willingness to work collaboratively as part of a multi-cultural team
Personal attributes;
Open thinking with breadth of vision and ability to challenge the status quo.
Problem solver and ready to develop and train others
Highly motivated, energetic and enthusiastic
What we offer    A competitive salary and benefit package
Excellent medical benefits (100% cover including dependents)
20 days annual leave
26 weeks (paid) maternity leave, 18weeks(unpaid) parental leave
Applying Instructions
Interested applicants should send non-returnable C.V., application letter outlining how their experience and education fit this vacancy, please note that no need to submit your supporting documents at this stage:
Please send you application and CV via ethiojobs.net
Only short listed candidates will be contacted
Safeguarding at Concern: Code of Conduct and its Associated Policies
Concern has an organisational Code of Conduct (CCoC) with three Associated Policies; the Programme Participant Protection Policy (P4), the Child Safeguarding Policy and the Anti-Trafficking in Persons Policy. These have been developed to ensure the maximum protection of programme participants from exploitation, and to clarify the responsibilities of Concern staff, consultants, visitors to the programme and partner organisation, and the standards of behaviour expected of them. In this context, staff have a responsibility to the organisation to strive for, and maintain, the highest standards in the day-to-day conduct in their workplace in accordance with Concern's core values and mission. Any candidate offered a job with Concern Worldwide will be expected to sign the Concern Staff Code of Conduct and Associated Policies as an appendix to their contract of employment. By signing the Concern Code of Conduct, candidates acknowledge that they have understood the content of both the Concern Code of Conduct and the Associated Policies and agree to conduct themselves in accordance with the provisions of these policies. Additionally, Concern is committed to the safeguarding and protection of vulnerable adults and children in our work. We will do everything possible to ensure that only those who are suitable to work or volunteer with vulnerable adults and children are recruited by us for such roles. Subsequently, working or volunteering with Concern is subject to a range of vetting checks, including criminal background checking.
Women are highly encouraged to apply.
WARNING: Do not to pay any money to get a job. Please report fraudulent jobs to info@newjobsethiopia.com