Description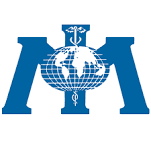 The GBV senior officer is a key team member of International Medical Corps, and will oversee the overall day to day GBV prevention and response interventions. The Senior Officer will work with colleagues in the GBV department to sustain a program of senior initiatives (including trainings, coaching, peer learning and knowledge production), and to grow the work of the senior unit in line with the GBV manager, strategic direction and with the support from senior management. The senior officer will engage in delivering trainings on case management/psychosocial support, communication/facilitation skill for GBV staff and coordination with other sectors and actors in the target location. Under the direct supervision of GBV program manager the GBV senior officer will be responsible for all gender-based violence (GBV) capacity building-related activities in the organization, including trainings, workshops, awareness-raising activities, and campaigns with government actors, community leaders, women and adolescent groups, and community members. The officer will perform the following specific tasks and undertake the responsibilities.
 RESPONSIBILITIES
Primary Responsibilities
·       The senior officer will conduct trainings on GBV core concepts and principles, identifying cases, referrals, psychological first aid (PFA) and basic communication skills in relation to responding to GBV survivor using survivor-centred approach.
·       Contribute to development of senior materials, training manuals, tools and other resources as needed
·       Closely support and liaise with the respective government sectors.
·       Carry out pre and post-questionnaires and evaluations to measure the quality of the trainings and their impact. Support other M&E effort as requested. Carry the attitude assessments with response and prevention staff throughout the programme to understand if trainings support staff in integrating GBV response into their daily work.
·       Provide guidance to the health workers of partner to conduct timely client feedback assessments to ensure improved service delivery by conducting regular client feedback assessments.
·       Support the partner in establishing referral pathways with other organizations and other community service providers to ensure that timely referral is centred on the client's needs and wishes.
·       Monitor & supervise case management, including senior through training, mentorship and on-the-job training of GBV Staffs to provide case management
·       Maintain program files including timely reports of training with the necessary information (pre and post-test comparison, evaluation, and program feedbacks from the participants)
·       Support adherence to GBV referral protocols through closely working with other major sectors in GBV implementation.
·       Maintain positive coordination and relationships with partner and other IMC sector staff.
·       Prepare and submit weekly, monthly and 3-month work plans in a timely manner and incorporate feedbacks.
·       Ensure that all relevant financial documentation is completed accurately as required by IMC finance policy.
·       Work in collaboration with prevention officer and Response Officer to ensure ongoing needs of women and girls in the community are being met through prevention-related activities.
Human Resource Management & Capacity Building
·         Assist in the recruitment and  training of GBV staff and volunteers/community workers;
·         With support from IMC HR, conduct staff performance evaluations for all GBV staffs  in in the target location in a timely manner;
·         Adhere with IMC PSEA and safeguarding policies
·         Work with HR to ensure accuracy of all GBV program job descriptions  for staffs and their responsibilities;
·         In collaboration with GBV program manager, design and monitor senior strategies for all GBV staffs in the target location;
·         Ensure staff support and debriefing processes are in place, and that staff safety planning is conducted and regularly updated;
·         Develop, implement and promote effective team communication techniques and systems, including regular senior staff meetings;
Coordination & Collaboration
·         Develop and maintain effective working relationships with all relevant stakeholders including BoWCA, DRM and other partners and community members in the target location.
·         Collaborate with other IMC sectors and operations personnel to ensure that the program is properly supported and that all project-related operational activities are conducted according to IMC HR, Logistics, Finance and other policies and procedures;
·         In collaboration with the GBV program manager, promote and represent the interests of the GBV program with regards to all relevant stakeholders;
Individual Guiding Principles
Ensure vulnerable women including survivors of GBV are safe at all times; Respect their wishes, rights and dignity; Keep their experiences confidential and do not discriminate them.
Job Requirements
Knowledge, Skills, and Abilities:
·      Bachelor of Arts or Science in Sociology, Psychology, or other Social Science field, or equivalent relevant work experience in related field.
·      Minimum of five years relevant work experience in counselling, case management for GBV survivors, senior in the area of GBV services, social work experience, psychosocial support and experience in the health sector considered asset.
·      Should be compassionate, caring, and non-judgmental
·      Should be in the position to maintain confidentiality
·      Strong organizational and supervisory skills
·      Positive, highly motivated, innovative, with strong inter-personal skills.
·      Strong GBV counseling/case management skills, knowledge of global best practices in supporting survivors of GBV, with the ability to communicate effectively with different types of people.
·      Experience in senior preferably of GBV case management and best practices of response to GBV
·      High level of adaptability with a strong capacity for learning new skills and subjects
·      Positive and professional attitude, including ability to work well in a team setting
·      Computer literate, including Microsoft Word and Excel
·      Experience working with IDPs/refugee communities
·      Commitment to learning and implementing organizational policies and procedures
·      Excellent verbal and written proficiency in Amharic and English and different language spoken if possible
2. Additional Characteristics
·      Clear understanding of gender inequality, and issues surrounding violence against women and girls.
·      Ability to maintain confidentiality and respect for clients at all times is essential.
·      Ability to lead, train, supervise, facilitate and motivate other GBV staff in their respective tasks in a professional, respectful and supportive manner.
·      Strong planning, organization and problem solving skills with ability to work both independently and within a team in a demanding work environment.
·      Excellent personnel management skills, including diplomacy, tact and negotiating skills.
·      Integrity, strong work ethic, and ability to consistently meet deadlines under pressure.
·      Experience collaborating in protection, gender and human rights related activities
Applying Instructions
Interested applicants who meet the above requirements should submit their application letter by clearly stating the position that you are applying for and CV through www.ethiojobs.net on OR before July 05,2021
Female candidates are highly encouraged to apply.
Only shortlisted candidates will be contacted.
Note: IMC is equal opportunity employer and hence candidate from all background: religion, ethnic group, qualified women and people living with disabilities, etc are all encouraged to apply
Website for reporting misconduct: www.InternationalMedicalCorps.ethicspoint.com. Please do not submit your CV or application to this website, it will not be considered for review
International Medical Corps never asks job applicants for a fee, payment, or other monetary transaction. If you are asked for money in connection with this recruitment, please notify International Medical Corps at report@InternationalMedicalCorps.org.
WARNING: Do not to pay any money to get a job. Please report fraudulent jobs to info@newjobsethiopia.com