Description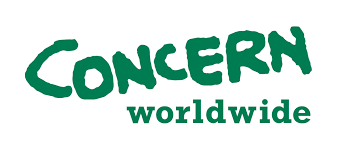 Employment Type  :  Definite period
Job Purpose:
Under the overall guidance and supervision of the Gender & Equality Coordinator (GEC), the Gender & Equality Senior Officer (GESO) will play a lead role in ensuring technical oversight and guidance to the field level gender officers. S/he will ensure that the gender officers at field level have the necessary knowledge, skills and tools to ensure Concern is implementing gender transformative projects in all field locations.
The GESO will also help setup and supervise all gender assessments which will take place twice yearly in each field location.
Finally the GESO will be Concern's safeguarding focal person and work closely with the CRM technical advisor.
Main Duties & Responsibilities;
Organisational
The Gender & Equality Senior Officer will work closely with the GEC and HR team, in the development and implementation of gender sensitive work place policies and practices in order to ensure that Concern Ethiopia is an organisation which puts gender equality at the forefront of its operations.
Technical Support
Assist the GEC to develop tools and guidelines to help ensure quality gender transformative programming throughout the organisation
Conduct regular field visits to ensure all staff are familiar with gender equality tools and approaches to be used in day to day programming
Provide technical support to programme staff on the implementation of gender sensitive programming and support the Gender Technical Officers in carrying out gender analysis and gender related assessments, developing and monitoring gender sensitive indicators
Ensure that each region conducts a minimum of 2 gender assessments per year and that findings of these assessments are reflected in all new projects
Contribute to all new proposal development to ensure gender mainstreaming is considered throughout Concerns programs
Monitoring, Evaluation and Learning
Regularly monitor, review and evaluate the implementation of programs on gender mainstreaming, take appropriate and timely action and extract lessons learned for future program development and implementation
Provide the GEC with inputs on gender activity progress on a monthly base
Contribute to the documentation of best practice and learning.
Participate in learning reviews and evaluations and ensure that learnings are applied in the development of future gender sensitive programming.
Capacity Building
Provide training as required on best practice tools for the implementation of gender mainstreaming to all Concern and partner staff
Fully understand Concern's Engaging Men and Boys Strategy and lead the programme teams in its implementation
Carry out gender training for staff relating to both attitudes, behaviour and programmatic implementation
Provide technical support to staff following completion of the trainings
Contribute to the planning and implementation of campaigns around gender action/awareness raising
Networking
Liaise with other INGOs, LNGOs, and Government representatives and take active role in forums, task forces, core group meetings and consortia related to all cross cutting issues for learning, experience sharing and joint action implementation.
Jointly organise and implement campaigning events to influence decisions as needed
Safeguarding
Liaise with other INGOs, LNGOs, and Government representatives and take active role in forums, task forces, core group meetings and consortia related to all cross cutting issues for learning, experience sharing and joint action implementation.
Jointly organise and implement campaigning events to influence decisions as needed
Work closely with HR team to monitor, evaluate and support with reporting on the effectiveness of safeguarding arrangements.
Review safeguarding planning tool for programme design and implementation.
Organize workshop and programme launch on safeguarding presentations.
Emergency Response;
Concern is committed to responding to emergencies efficiently and effectively in order to help affected people meet their basic needs, alleviate suffering and maintain their dignity. To this end, when emergencies strike and the Ethiopia Programme is to respond, all staff are required to actively participate in the response, regardless of location and contribute to the efforts aimed at achieving the humanitarian objective of the organization.
Accountability
In line with Concern's commitments under the Core Humanitarian Standard (CHS):
actively promote meaningful community participation and consultation at all stages of the project cycle (planning, implementation, M&E);
work with relevant colleagues  to ensure that the Complaints and Response Mechanism (CRM) is functional and accessible, that feedback and complaints are welcomed and addressed;
 Work with relevant colleagues to ensure that information about CRM, safeguarding and expected staff behaviour is disseminated among programme participants and communities.
Job Requirements
Person Specifications;
Essential:
Given the nature of this role, female candidates are strongly encouraged to apply.
Strong weighting will be given to practical experience in the consideration of applications.
Education, Qualifications & Experience Required:
Bachelor's Degree in related Studies
 A minimum of two years' experience working on gender equality, preferably in an international NGO and humanitarian setting.
Competencies
Knowledge of gender theories and concepts.
Knowledge of best practice in gender equality programming, including mainstreaming tools and guidelines
Experience and skills in delivering trainings on gender equality
Facilitation skills
Excellent communication and interpersonal skills, especially oral communication
Dynamic and energetic
 Technical understanding of gender mainstreaming and GBV concept.
What We Offer
A competitive salary and benefit package
Excellent medical benefits (100% cover including dependents)
20 days annual leave
 26 weeks (paid) maternity leave, 18 weeks (unpaid) parental leave
Applying Instructions
Please apply or send your CV via ethiojobs.net.  At this stage, no need to attach your credentials or testimonies.
Safeguarding at Concern: Code of Conduct and its Associated Policies
Concern has an organisational Code of Conduct (CCoC) with three Associated Policies; the Programme Participant Protection Policy (P4), the Child Safeguarding Policy and the Anti-Trafficking in Persons Policy. These have been developed to ensure the maximum protection of programme participants from exploitation, and to clarify the responsibilities of Concern staff, consultants, visitors to the programme and partner organisation, and the standards of behaviour expected of them. In this context, staff have a responsibility to the organisation to strive for, and maintain, the highest standards in the day-to-day conduct in their workplace in accordance with Concern's core values and mission. Any candidate offered a job with Concern Worldwide will be expected to sign the Concern Staff Code of Conduct and Associated Policies as an appendix to their contract of employment. By signing the Concern Code of Conduct, candidates acknowledge that they have understood the content of both the Concern Code of Conduct and the Associated Policies and agree to conduct themselves in accordance with the provisions of these policies. Additionally, Concern is committed to the safeguarding and protection of vulnerable adults and children in our work. We will do everything possible to ensure that only those who are suitable to work or volunteer with vulnerable adults and children are recruited by us for such roles. Subsequently, working or volunteering with Concern is subject to a range of vetting checks, including criminal background checking. 
WARNING: Do not to pay any money to get a job. Please report fraudulent jobs to info@newjobsethiopia.com