Senior Lead Technical Advisor-Digitization
Description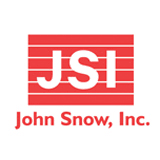 Job Title: Senior Lead Technical Advisor – Digitization
Position Type: Full time
Supervisor: Technical Director/Deputy Chief of Party
Posting Location: Addis Ababa
Application Deadline: August 7, 2020
John Snow, Inc. (JSI) is a public health management firm, headquartered in the United States, dedicated to improving the health of individuals and communities throughout the world. JSI has been implementing public health work in Ethiopia for over 25 years.
JSI is implementing the five-year Digital Health Activity in Ethiopia, which is funded by the United States Agency for International Development (USAID). The purpose of this Activity is to support the Government of Ethiopia (GOE) to improve the quality of health services and create a sustainable health care system through the use of data for decision making, as well as to provide similar services to other countries in Africa or to respond to a crisis in Ethiopia (as needed). The primary objectives of the Activity are to 1) support information technology systems and data repository at all levels; 2) build a culture of data use; and 3) improve capacity and governance of MOH health information systems management.
We are looking for a Senior Lead Technical Advisor-Digitization Advisor which is a Key Personnel position and will be part of the senior management team. S/he will provide technical leadership for the digitization of priority Health Information Systems (HIS) components. S/he will lead activities to support the digitization, integration, and scale-up of priority health information systems at all levels of eHIS based on the eHealth architecture of the country.
Major responsibilities:
Responsible for designing and implementing the Activity's digitization technical activities;
Collaborate and develop close relationship with Federal Ministry of Health (FMOH), Pharmaceutical Supplies Agency (PSA) and Ethiopia Food and Drug Agency (EFDA) counterparts to support existing HIS and new digitization efforts;
Support maintenance and continued development of the current supply chain system and regulatory information systems;
Work with the FMOH to ensure there are appropriate data collection tools and data analytics platforms; and
Provide technical assistance to FMOH in strengthening data management services, ICT infrastructure and connectivity at health facilities, and integration of HIS;
Responsible for enforcing JSI's Accountability Framework and Code of Conduct, and adhering to JSI's polices on fraud management;
Supervising, mentoring, and guiding a team of technical staff supporting digitization;
Any other responsibilities, as assigned.
Job Requirements
Required qualifications, experience & skills:
Degree in computer science, management information systems, health informatics, public health or a related social science field. Master's degree desired;
At a minimum, the Digitization Advisor should have 5 years of experience managing the full software development life-cycle of mid- to large- sized projects, specifically electronic health information systems;
Demonstrated experience with projects that cross multiple program areas and have conflicting needs, require integration of multiple non-standardized applications or business processes, and/or require complex reporting and communication at the agency and executive level;
Previous experience with USAID and other similar donor organizations, specifically in Ethiopia.
Previous experience working with Government of Ethiopia stakeholders, specifically the FMOH is desirable;
Demonstrated ability to work effectively as part of a team and strong interpersonal skills are essential;
Ability to take imitative and work under minimal supervision;
Excellent oral and written communication and presentation skills in Amharic and English required.
JSI/WEI is an Equal Opportunity, Affirmative Action Employer committed to workplace diversity. We are committed to providing equal employment opportunities for all qualified applicants and employees without regard to age, race, color, national origin, ancestry, creed, religion, gender, disability, marital status, sexual orientation, sexual preference, genetic information, political affiliation, or protected veteran status in any employment decisions. M/F/V/D.
Applying Instructions
Interested and qualified applicants should follow the below instruction and apply through the online application form no later than August 7, 2020.
Fill out the online application form using this form: Online Application Form. If you don't fill the online application form, your application will not be considered.
Submit your resume and cover letter to dhtechnicaljobs@jsi.com
You must include the name of the position you are applying for in the subject line of the email. If this is not included, your application will not be considered.
Any application received after the closing date will not be considered.
Application deadline: August 7, 2020.
WARNING: Do not to pay any money to get a job. Please report fraudulent jobs to info@newjobsethiopia.com