SENIOR LIVELIHOOD PROGRAMME OFFICER-(RE-ADVERTISED)
Description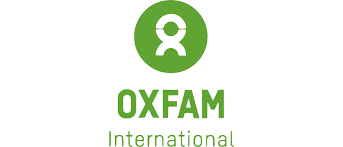 ABOUT OXFAM
Oxfam is a global movement of people who won't live with the injustice of poverty. Together we save and rebuild lives in disasters. We help people build better lives for themselves. We speak out on the big issues that keep people poor, like inequality, discrimination against women and climate change. And we won't stop until every person on the planet can live without poverty.
Oxfam GB is a member of the international confederation Oxfam.
Our values and commitment to safeguarding
Oxfam is committed to preventing any type of unwanted behaviour at work including sexual harassment, exploitation and abuse, lack of integrity and financial misconduct; and committed to promoting the welfare of children, young people, adults and beneficiaries with whom Oxfam GB engages. Oxfam expects all staff and volunteers to share this commitment through our code of conduct. We place a high priority on ensuring that only those who share and demonstrate our values are recruited to work for us.
The post holder will undertake the appropriate level of training and is responsible for ensuring that they understand and work within the safeguarding policies of the organisation.
All offers of employment will be subject to satisfactory references and appropriate screening checks, which can include criminal records and terrorism finance checks. Oxfam GB also participates in the Inter Agency Misconduct Disclosure Scheme.  In line with this Scheme, we will request information from job applicants' previous employers about any findings of sexual exploitation, sexual abuse and/or sexual harassment during employment, or incidents under investigation when the applicant left employment. By submitting an application, the job applicant confirms his/her understanding of these recruitment procedures.
We are committed to ensuring diversity and gender equality within our organisation and encourage applicants from diverse backgrounds to apply.
Shaping a stronger Oxfam for people living in poverty.
OUR TEAM
The Programmes Team will ensure that the programmes make the proper shift, with the quality needed to ensure a proper achievement of the Ethiopia Oxfam Strategy. As part of the Programmes Team, the whole team on the sector of Livelihoods and Resilience will ensure that the Goal 1 of the OCS is achieved with the quality and timely. This team will work very close with the Humanitarian team ensuring the link between the long term and emergency situations.
Job Purpose
The Senior Livelihood Programme Officer has as a main purpose to plan, implement, review and support food security and livelihoods projects and programmes, and provide expert advice to field offices, project partners and other relevant stakeholders. S/he will work closely with the Livelihoods Programme Manager and the Empower Youth for Work project manager.
Core Details
Location:
Addis Ababa with frequent travel to field
Our package:

Internal Grade:

According to Oxfam benefit Package

D1 National

Contract type:
Fixed Term

Hours of work:

37.5 hours per week. This is a full-time role; however, Oxfam offers various flexible arrangements which candidates can discuss with the Recruiting Manager at interview stage
This role reports to:
Livelihood Programme Coordinator Matrix managed by Empower Youth for Work Project Manager
Staff reporting to this post:
None
Annual budget for the post:
N/A
Key relationships/interactions:
DBS checks (for roles based in the UK):
N/A
Screening checks:
All successful candidates will be screened through Refinitiv World-Check One to comply with counter terrorism and financial sanctions regulations.
Key Responsibilities
Technical
Provide support to Livelihood Programme Manager in planning, implementation, monitoring and reporting of Food Security and Livelihood component of Oxfam Ethiopia programming
Closely follow up and provide a support to partners in the implementation of Business Development Support (BDS) service to youth business groups/enterprises 
Facilitate and provide support on enterprise development and private sector engagement
Provide technical support on digital training material preparation for Business Development Support (BDS) services
Support that Climate Change mitigation and adaptation activities integrated into projects under Livelihood programme and ensure its integration in the empower youth for work project activates via identifying climate change related gaps.
Provide support to project manager in TTLM and life skill training module preparation, apprenticeship scheme development and delivery, proposal development, planning, implementation, monitoring and reporting
Encourage unique, innovative and experimental solutions to complex problems using judgement to manage risks to the programme success
Manage project learning processes, produce relevant documentation
Ensure that the project delivers to and meets the requirements on monitoring, reporting, accountability and other programme quality standards
Ensure that learning is captured and shared both internally and externally
Maintain an understanding of national, regional and international policy debate and processes on livelihood.
Undertake capacity building initiatives (formal and informal) with regards to livelihood programme for beneficiaries, own team members and government counterparts
Monitor and provide regular updates on the overall food security and livelihoods situation in agreed geography, including areas of food access & availability, market access, coping strategies, livestock, pasture land and agriculture
Ensure support to help kick start food security and livelihood interventions through support in developing new proposals, setting up of implementation and activity plans
Undertake designated responsibilities to plan, implement and monitor interventions in the areas of livelihood including provision of market-oriented extension services, promotion of good agricultural practices and technologies and financial services to smallholder farmers and pastoralists; provide technical support when viable.
 Ensure priority areas such as gender equality and HIV/AIDS mainstreaming are integrated into all food security and livelihood interventions
Management
Produce regular project progress reports to the Livelihoods Programme Coordinator and MEAL Officer
Ensure effective communication systems are maintained between the food security/livelihoods team and other units within the programme
Represent Oxfam at certain meetings involving local government and other relevant stakeholders at Woreda and zonal level
Act as Oxfam's representative at local and national level with local authorities, partners, etc. as required, mainly in events relating to livelihoods
Other
Required to adhere to Oxfam's principles and values as well as the promotion of gender justice and women's rights
Understanding of and commitment to adhere to equity, diversity, gender, child safety and staff health and wellbeing principles
Job Requirements
Skills, Experience and Knowledge
Essential
Bachelor (BA) or master's degree from a recognised university/collage in Economics, Agri Economics/ Business Management, Business Administration, Rural Development and Agricultural Extension, Rural Economics or any other related areas that can bring added value to the job.
Relevant experience of 2-3 years for MA/MSC holders or 5-7 years for Bachelor's degree holders preferably in an international NGO out of which 2 years should be supervisory / managerial experience.
Demonstrable experience of working on market related component of livelihood such as value chain management, business development, enterprise management particularly of youth business, cooperatives, etc;
In-depth knowledge and practical experience in marketing, financial management, business planning, women empowerment and private sector engagement;
Experience in reviewing business potentials and viability of innovations in terms of business development and incubation;
Good understanding and analytical skills of the sustainable livelihoods approach and related issues
Good understanding of and commitment to linking livelihood programme design with longer-term community-based institution building
Demonstrated experience of integrating gender and diversity into long term livelihood programmes
Commitment to and knowledge of creating a partner-led operational environment, with an ability to create an internal Oxfam approach that is focussed on developing and supporting partner organisations to achieve direct impact and results relating to Oxfam's objectives
Demonstrated collaborative approach including working with Government officials with good negotiation skills, diplomacy and tact
Sensitivity to cultural differences and ability to work in a wide variety of cultural contexts
Excellent personal communication skills, in written and verbal English, with high impact influencing and persuasive skills. Able to use different approaches to achieve followership.
Speak, write and listen both Amharic and Oromiffa
Flexibility and ability to work under pressure and meeting deadlines in changing situations
A proven record of designing, managing and reporting on complex programmes across dispersed locations and various implementing partners
Extensive knowledge in the areas of rural development - market oriented agricultural extension services, financial services, enterprise development for youth and women
A proven ability to manage complex partner relationships respecting partners' autonomy while ensuring project delivery.
Knowledge of, and experience in working with donors. Financial and donor contract management skills
Ability to represent the programme externally professionally
Commitment to Oxfam's overall aims and policies and experience of promoting women's rights and those of marginalised people in all aspects of Oxfam's work in Ethiopia.
Flexibility in terms of travel and working hours. Working away from the office for periods of up to 2 weeks at a time approximately 4 times in any 12 months.
Willingness to travel including medium/high risk areas
Desirable
Knowledge of the Ethiopian context and the local organisations
Knowledge of other Ethiopian languages would be an advantage
Key Attributes
Ability to demonstrate sensitivity to cultural differences and gender issues, as well as the commitment to equal opportunities
Ability to demonstrate an openness and willingness to learn about the application of gender/gender mainstreaming, women's rights, and diversity for all aspects of development work
Commitment to undertake Oxfam's safeguarding training and adherence of relevant policies to ensure all people who come into contact with Oxfam are as safe as possible
Organisational Values
Accountability – Our purpose-driven, results-focused approach means we take responsibility for our actions and hold ourselves accountable. We believe that others should also be held accountable for their actions
Empowerment – Our approach means that everyone involved with Oxfam, from our staff and supporters to people living in poverty, should feel they can make change happen
Inclusiveness – We are open to everyone and embrace diversity. We believe everyone has a contribution to make, regardless of visible and invisible differences
 Note to candidates: Shortlisted candidates will be assessed on our organisational values and attributes at the interview stage. The successful candidate(s) will be expected to adhere to our code of conduct. We encourage candidates to read and understand our code of conduct here.
Applying Instructions
As part of your online application, please upload your up to date CV and a covering letter explaining your suitability against the essential criteria in the job profile through using Oxfam internal application portal https://jobs.oxfam.org.uk/  or https://jobs.oxfam.org.uk/vacancy/12223/description  on or before 22 April 2020.
Your application will be shortlisted based on your CV and your responses to the above questions.
Only short-listed applicants will be contacted
"Women are particularly encouraged to apply"
WARNING: Do not to pay any money to get a job. Please report fraudulent jobs to info@newjobsethiopia.com