Senior Nutrition Research Officer
Description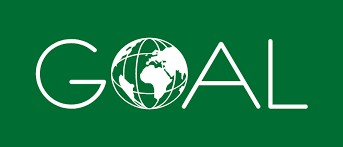 | | |
| --- | --- |
| Reference No: Rec/ 058 /20  |   |
| Job title:  Sr. Nutrition Research Officer        |   |
| Location: Head office |   |
| Reports to: MEAL Coordinator with dotted line Refugee Programme Manager |   |
| Closing date: July 04, 2020 |   |
About GOAL'
GOAL's mission is to work with the most vulnerable communities to help them respond to and recover from humanitarian crises, and to assist them to build transcendent solutions to mitigate poverty and vulnerability.
GOAL is a non-for profit organization that has been working in Ethiopia for over 30 years, towards ensuring the poorest and most vulnerable in our world and those affected by humanitarian crises have access to the fundamental rights of life, including but not limited to adequate shelter, food and livelihoods, water and sanitation, nutrition, healthcare and education. GOAL implements a range of multi-sectoral development, resilience, recovery and humanitarian responses programmes by being sensitive to cross-cutting issues including gender, accountably, child protection, HIV/AIDS. Currently, we work with pastoralist, agropastoral, pastoral dropouts, rural small holder farmers, rural/urban youth and street children to respond to humanitarian crises and build resilience in Ethiopia working closely with local communities, local government, donors and other key actors. GOAL E Humanitarian Response is centered on nutrition, WASH, livelihoods, multipurpose cash, NFIs and protection interventions in country wide while the recovery and development focus on livelihoods, economic opportunities, health, health and nutrition system strengthening and WASH with solid emphasis on integrated programming and community-based approach in Oromiya regional state. The Street Children programme is implemented with local partners in Addis Ababa and Hawassa.
We envision a world where poverty no longer exist, where vulnerable communities are resilient, where barriers to wellbeing are removed and where everyone has equal rights and opportunities. GOAL Ethiopia's main donors include Irish Aid, USAID/OFDA/BPRM, EHF, ECHO, UNHCR, UNICEF and other private donors.
General Overview
Malnutrition in infants under 6months of age (u6m) is an increasing global problem. An estimated 4.7 million infants u6m are impacted by moderate acute malnutrition while severe acute malnutrition affects ~3.8 million infants u6m worldwide[1]. This demographic group is still frequently overlooked when it comes to the identification and management of acute malnutrition. They are excluded from surveys and community screening, as there are no easy-use, field friendly anthropometric tools with certified cut-offs for this age group. This results in the late presentation of infants with acute malnutrition, a higher risk of death and more protracted and complicated treatment plans.
In 2013 the World Health Organisation (WHO) released updated guidance for the identification and management of severe acute malnutrition in infants u6m, including for the first time, outpatient management of uncomplicated cases. In order to operationalise the WHO guidance, a MAMI toolkit was developed in 2015. GOAL was the first organisation globally in early 2016 to trial the integration of care for infants u6m into standard community-based management of acute malnutrition programs (CMAM), targeting older children 6-59m. The integration of C-MAMI into CMAM has been piloted in two large refugee camps, supporting in excess of 126,000 South Sudanese refugees in the Gambella Region of Ethiopia.
During late 2017 an evaluation of the C-MAMI tool was undertaken; in 2018 GOAL was heavily involved in the revisions within version 2.0 released in Sept'18. During 2019, GOAL trialled a number of new initiatives to help simplify, streamline and support the more effective management of this pioneering project, through the use of DrobBox funds; this role will continue these initiatives during 2020 leading a number of research studies to investigate the impact and outcomes of the pilots and to utilise the digital data that has been gathered.
ABOUT THE POSITON:
           i.              Act as the MAMI research program lead, with oversight of all technical aspects of research initiatives and adaptive program development, in consultation and coordination with the GE Refugee Program Manager, Head of Health and Nutrition Programme , ACDP and GOAL HQ Program Quality team. The project implementing teams will be based within Ethiopia with in country support from the officer.
         ii.              Act as a technical resource to support the implementation of GOAL's MAMI work within all operational sites, to ensure program quality and efficiency and assess impact.
        iii.              Build national technical capacity in MAMI.
        iv.              Oversee the collection of routine and longitudinal digital data, analysis and generation of reports, providing technical support as required to ensure rigorous data checks and corrections are regularly conducted, in collaboration with MEAL team in Addis.
         v.              Provide in-country technical support to the MAMI project staff. The incumbent will act as the main contact point for all progressive MAMI focused work.
        vi.              Work in close collaboration with existing GOAL Ethiopia managerial nutrition staff to oversee the planning and implementation of all research/progressive MAMI actions.
      vii.              Capacity building in MAMI for national nutrition staff involved in MAMI work, including conducting trainings and on-the-job coaching among other capacity building initiatives. Where applicable, capacity building initiatives will also extend to external partners.
     viii.              Support the evolution of MAMI tools for use in more generalisable contexts including within the Eleanor Crook Foundation MAMI RCT within Ethiopia, as well as through partner organisations/ministries.
        ix.              Initiate new lines of operational research to fully investigate all elements of the MAMI approach being implemented in Ethiopia, generate reports and share findings through face-to-face, webinars etc.
         x.              Support, as required, on the implementation of the MAMI RCT within a rural Ethiopian context
        xi.              In line with the above, generate learning papers, articles for publication in Field Exchange and prospectively a peer reviewed publication. Develop presentation material for inclusion in global meetings/fora. Liaise with GOAL HQ Learning & Communications team to maximise visibility around achievements, research findings etc.
      xii.              Time permitting - Support the GE team on any other technical nutrition actions that are associated with the wider nutrition program, with a bearing on GOAL's curative/preventative nutrition work.
     xiii.              Undertake any other technical nutrition support actions agreed upon in coordination with the Program Technical Team
Key responsibilities:
For existing MAMI program sites:
·         Align progressive changes made in Gambella within the context of Ethiopia
·         Build capacity of MAMI teams to achieve quality program delivery and the best outcomes for mothers and infants and to strengthen GOAL's role as MAMI technical focal point for Ethiopia.
·         Oversee routine digital data collection for enrolled and managed cases.
·         Support GE with progressive change of automated dashboards compiling project data and performing real time analytics for project staff to use to support adaptive, high quality program management.
·         Oversee longitudinal digital data collection of all cases at 1, 2, 6 and 12 months post-discharge. Use the data to determine any potential 'risk markers' for vulnerable cases, including anthropometry, feeding status, clinical status and maternal status.
·         Support the GE team in Gambella, prospectively in Afar and the MEAL team in Addis in the use of digital data gathering for MAMI through the Commcare platform, ensuring data is of high quality and regularly analysed to feed into program improvements. Analytics dashboard using PowerBI should be modified to best serve the operational team to understand how to adaptively manage their program.
·         Oversee in Gambella the piloting of a new design mid upper arm circumference (MUAC) tape for infants 0-6 months (MAMI-MUAC) in conjunction with the standard MUAC design on the reverse side for older children 6-59 months + PLWs. MAMI-MUAC cut-offs based on existing evidence that indicates heightened risk of death.
·         Oversee the trial of "real time" beneficiary feedback in Gambella, to support standard adaptive program management during the project lifecycle. Work with GE Refugee Program Manager to determine how findings will be used, to further identify any problems flagged and subsequently how to ensure responsive programming.
Research and Learning
MAMI Gambella:
·         Review the use of the MAMI-MUAC tapes in discussion with health workers and communities. Using the training and data collection materials developed, collect data on numbers trained (as % of total HHs with u6m), sensitivity of measurements, referral caseload, sensitivity of case-referrals (correct case identification using MAMI-MUAC) and increase in case-load.
·         Evaluate the impact of the use of Global Health Media educational videos as an alternative medium of communication to support behaviour change through qualitative feedback and quantitative data collection. Ascertain changes in knowledge, attitude and behaviours.
·         Lead the analysis of longitudinal data (1,2, 6 and 12 months) to identify 'risk' factors associated with infant malnutrition and track outcome status of MAMI beneficiaries over time, to assess future risk of relapse with associated causes, risk of death, bouts of serious illness that required medical intervention, at what age, how long post-discharge, causes etc.
·         Lead the analysis of the digital MAMI database to review the impact and outcome of the MAMI program, supporting with qualitative data collection as needed
·         Support the use of real-time feedback data to inform improved programming
·         Review the use of PowerBI dashboard by programmes and MEAL teams and update with any graphics missing that would support the team to adaptively manage the services.
·         Initiative new lines of operational research as appropriate, to fully investigate all elements of the MAMI approach being implemented in Gambella, generate reports and share findings through face-to-face, webinars etc.
Eleanor Crook Foundation Randomised Control Trial:
As part of a research project funded by Eleanor Crook Foundation (ECF) 2019 – 2023:
·         Support with the adaptation and trialling of the revised MAMI Toolkit for use in the study project areas
·         Support qualitative research to feed into the inception phase and process review in consultation with the project Manager
Document learning:
·         Conduct a 2020 learning review with the Gambella MAMI Team to document successes, challenges and ways forwards
·         Document success stories in collaboration with the Media team in Addis for use in internal and external publications
Communication and Publications
·         Lead on the documentation of findings with publications in trade/academic peer-reviewed journals as appropriate, including article(s) for Field Exchange
·         Present GOAL's MAMI work at relevant conferences and meetings, as requested.
·         Prepare internal learning updates for the GOAL website or other PR purposes as requested, in collaboration with GOAL HQ Learning & Communications dept.
·         Undertake internal communication through webinars or face-to-face presentations within GOAL, to maximise visibility and understanding around this new and progressive area
Support to global MAMI initiatives:
·         Support to MAMI SIG, including collaborative updates with STC Global MAMI Advisor
Job Requirements
JOIN US
Do you want to join an exciting organization that brings high level impact to the community and add value to your professional advancement?  Then join us if you have:
·         M.Sc. with two years of experience or Degree with 4 years of experience in Public Health Nutrition/ Global Nutrition or related field
·         Minimum 2 (two) years practical field experience in nutrition programmes or associated research work
·         An understanding of MAMI work globally, technical progress within the MAMI domain, research initiatives underway and research questions that remain unanswered
·         Technical familiarity with MAMI tools and programming
·         Proven research and analytical skills including quantitative and qualitative analysis
·         Good database management and software skills including proficiency of CommCare and PowerBI
·         Clear understanding of pertinent development and relief issues
·         Appreciation of the aims and objectives of GOAL
·         Proficient in the preparation of reports, with good writing, communication and computer skills
·         Strong communication skills and ability to work with multi-disciplinary teams
·         Experience and skills in staff training and capacity building of individuals/teams
·         Experience organising and managing assessments
·         Fluent in written and spoken English
 Desirable qualities, skill and Competences
·         Experience working with diverse culture
·         International working experience in the subject matter
·         Passionate, strongly dedicated and highly committed to work for the improvement of the poor community
·         Resilience: Maintains focus and intensity and remains optimistic, persistent and professional even under adverse, stressful or difficult situations
COMMITMENTS:
GOAL's recruitment procedure is fair and transparent which is also in line with the organization's commitment to its integrity, honesty and culture. GOAL is committed to ensure that, its performance complies with the terms and conditions of relevant agreements, applicable laws & regulations. Hence, pre-employment background checks will be conducted, and employees are required to read, understand, sign and implement different polices including safe guarding and child protection policy, Protection from Sexual Exploitation and abuse policy, sexual harassment policy, code of conducts and any other policy, rules and regulation of the organization.
Applying Instructions
Interested and qualified applicants need to submit ONLY once their non - returnable application  ONLY with CV for one vacancy. The vacancy reference number along with the title & Duty station need to be written in the application letter and subject of the email. Please do not attach any other supporting document. Applicants can apply using the following option.
GOAL strongly encourages female candidates to apply!
 Only short-listed candidates will be contacted for an interview and exam.
Shortlisted candidates will need to submit other supporting documents upon request at later stage.
GOAL is not able to contribute towards any costs incurred by candidates during the recruitment process.
WARNING: Do not to pay any money to get a job. Please report fraudulent jobs to info@newjobsethiopia.com