Senior Procurement Officer
Location

Addis Ababa, Ethiopia

Date Posted

February 23, 2021

Category

Procurement



Job Type

Contract



Currency
ETB
Description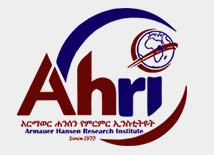 The Armauer Hansen Research Institute (AHRI) was founded in 1970 through the initiative of the Norwegian and Swedish Save the Children organizations seconded by the Ministry of Health of Ethiopia. The Institute got its name from the Norwegian physician, Gerhard Henrik Armauer Hansen, who first described the leprosy bacillus (Mycobacterium leprae). AHRI is a biomedical research institute that works in developing tools for prevention, control and treatment of mycobacterium and other diseases of public healthy importance through applied and basic biomedical research and training.
To this end, Armauer Hansen Research Institute planned to recruit energetic and skillful for the position of Senior Procurement.
Key Duties and responsibilities
·         Research potential vendors, compare and evaluate offers from suppliers
·         Collate purchase orders and purchase requisitions in order to order materials, goods and supplies
·         Support the preparation and implementation of planning of procurement.
·         Implements the AHRI's procurement policy and fundamental procurement principles.
·         Ensures purchase requests (PR's) are adequately informative and complete on receipt, advises requesting unit on specifications, prices, availability and other procurement matters as required.
·         Track orders, ensure timely delivery and review quality of purchased products
·         Proactively provides feedbacks for requesting unit/person on urgent PR's as required.
·         Carries out procurements as per the approved budget and purchase requests and procedures.
·         Prepares invitation of bids (ITBs), develops bid documents for both open and restricted tendering procedures based on user unit's specifications, and submit to the procurement coordinator and then to Procurement Endorsing Committee for ultimate approval.
·         Performs bid analysis, prepares purchase orders, and submits for approval and fellows up the receiving process while inspecting the compliance of purchased items against the predefined specifications and/or samples before receiving.
·         Works closely with Finance Unit to process payment of all invoices received from vendors; ensures the completeness of each bid document and ensures that all supporting documents are attached with the payment request before passing in to the Finance Unit.
·         Regularly updates the procurement database and reports the status of all ongoing procurements on weekly basis as required.
·         Assumes the role of Secretary for the Bid Opening Ad-Hoc Committee of being responsible for initiating meeting during the bid opening events and keep records (Minutes) for all meetings.
·         Prepare/update the supplier list and ensure it is fit for purpose across procurement categories.
·         Conduct regular market research to maximize value for money of procurement.
·         Drafts procurement contracts in accordance with the Procurement Endorsing Committee's and/or legal office's recommendation and approval for ultimate award to a selected/recommended bidder.
·         Assists and/or advises user Units for better understanding and planning of procurement needs, development of specification and how to match this with the Government Procurement Policy.
·         Assists in designing, implementation and management of effective procurement data management system which is capable to capture or record key regular procurement activities and generating reports as required.
·         Performs other related tasks assigned by Project PI and/or Procurement Coordinator.
Team Leadership
Identifies training needs and organize training programmes in the area of procurement for AHRI staff in consultation with the Finance and Procurement Director.  
Leads and provides guidance to the procurement team.
Perform other duties as assigned by the Finance and Procurement Director.  
Job Requirements
·         MA/MBA Degree in Procurement & Supply Chain Management/Management And 6 years of direct experience OR
·         BA Degree in Procurement & Supply Chain Management/Management And 8 years of direct experience OR
·         Mix of government and NGO experience is preferred.
·         Experience in foreign procurement and custom process is required.
Other Competencies
·         Strategic oriented
·         Commitment to AHRI Core Values
·         High level of integrity and ethical behavior
·         Ability to work under pressure
·         Good communication and interpersonal skills
·         Considerable knowledge of methods of analyzing supplies and materials.
·         Ability to supervise the work of others in the performance of routine purchasing office duties
·         Ability to establish and maintain effective working relationships within the Organization and vendors.
·         Considerable knowledge of purchasing methods and procedures and of the techniques of specification writing
·         Knowledge of government and donor procurement regulations.
·         Solid Computer skill (proficient in world, excel, and power point)
Applying Instructions
Interested applicants who fulfilled the above requirements should send the following through ethiojobs.net on or before March 1, 2021.
A CV/resume  (not more than 5 pages)
A cover letter (not more than one page)
A one page table summarizing your educational background, work experience, technical skills and competencies to facilitate the screening process.
References:  Please provide three references including their e-mail address.
No. Required: 02 (two)
Employment Type:  One year contract period with possible extension based on performance and budget availability.
WARNING: Do not to pay any money to get a job. Please report fraudulent jobs to info@newjobsethiopia.com