Description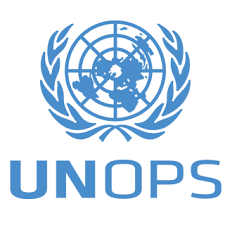 Background Information – UNOPS Ethiopia multi-country office

Established in 2009, UNOPS Ethiopia Office has been providing services to various partners, including the government of Ethiopia, UN agencies such as WHO, UNHCR and WFP, and other international organizations. Since 2014, the UNOPS Ethiopia multi-country office manages and coordinates the UNOPS activities in Ethiopia, as well as Sudan and Djibouti.
The UNOPS Ethiopia multi-country office team is composed of approximately 100 national and international women and men, and offers a broad range of services such as infrastructure, procurement, project management, financial and human resources management.
UNOPS Ethiopia Office is hiring Senior Programme Manager who has experience in in development, coordination, implementation, monitoring and reporting of large-scale and complex construction/infrastructure/works projects.
Under the guidance and supervision of the OH Head of Programme, the Senior Programme Manager is responsible for the day-to-day operations of the respective project(s) and provides services to the different donors, partners and beneficiaries. These projects are likely to be very large-scale infrastructure projects, involving various sub-projects in different locations. S/he is expected to meet and exceed the organizations performance and delivery goals, in the area of infrastructure management.
Stakeholder Management:
Establish solid working relationship with the project board (Executive, Senior Users and Senior Suppliers), client and key stakeholders
Manage communications and ensure stakeholders are aware of project activities, progress, exceptions and are in a position to accept handover project and management products
Advise the client on issues that may impact the achievement of their outcomes (including issues of sustainability and post project requirements such as maintenance)
Manage the information flows between the Project Board/OH leadership and the project(s)
Delivery and Performance:
Create and implement approved project plans (including the establishment of milestones) within tolerances set by the project board
Embed sustainability dimensions including social and gender inclusion, environmental and economic aspects into project life cycle.
Manage the production of the required management and project products, taking responsibility for overall progress and use of resources and initiating corrective action where necessary
Liaise with any external suppliers or account managers
Advise the Project Board and OH leadership of any deviations from the plan
Identify and manage risks so that maximum benefit to client and stakeholders is achieved
Manage and review product quality and ensure management and project products are accepted
Monitor and evaluate performance of service providers
Identify and report potential business opportunities for UNOPS to supervisor
Identify and report threats to UNOPS internal business case to supervisor
Procedures:
Follow the Project Management Cycle Instructions and ensure that all organizational policy is complied with (Organizational Directives and Administrative Instructions)
Prepare/adapt the following plans for approval by the Project Board: I. Project Initiation Documentation; II. Stage/Exception Plans and relevant Product Descriptions
Prepare management products and reports, including but not limited to:
Highlight Reports o End Stage Reports
Operational Closure Checklist o End Project Report
 Handover Report
Maintain the following: i. Electronic Blue File; ii. Procurement, HR and Finance files as required by those practices as per OD12.
Ensure that all expenditure comply with UNOPS Financial Rules and Regulations (FRR).
Manage budgets, cash flow and obligations to ensure that deliverables are met and payments to contractors and personnel are received on time.
Understand and manage UNOPS overheads, allocable charges, and related corporate charges as they apply to the project
Understand the unique structures of the UN and budget appropriately for personnel
Manage and remain accountable for budget of the project (based on accurate financial reports), ensuring the committing officers and other relevant units/teams handle project finances as per UNOPS rules and regulations, and to the benefit of UNOPS/partner
Personnel Management:
Lead and motivate the project management team
Ensure that behavioural expectations of team members are established
Ensure that performance reviews are conducted
Have a thorough understanding of UNOPS personnel contract modalities (including ICA and Staff)
Perform the Team Manager role, unless appointed to another person(s)
Ensure safety and security for all personnel and comply with UNDSS standards
Knowledge Management:
Participate in the relevant Communities of Practice
Actively interact with other PMs and the PM community to share case studies, lessons learned and best practice on the Knowledge System.
Provide feedback to Practice Leads on policy, supporting guidance with an aim towards continuous improvement of UNOPS policies
Monitoring and Progress Controls
Ensure that the project(s) produce(s) the required products within the specified tolerance of time, cost, quality, scope, risk and benefits. The Project Manager is also responsible for the project producing a result capable of achieving the benefits defined in the Business Case(s). Contribute to the overall business targets and needs. Moreover, s/he will be required to supervise the relevant project personnel, and provide regular reports to management and stakeholders on activities.
Job Requirements
Education
Advanced University Degree in Engineering, Industrial Design, Architecture or other relevant discipline.
University Degree (bachelor's degree / first level) with a combination of 2 additional years of relevant professional experience may be accepted in lieu of the advance university degree.
PRINCE2 Foundation/Practitioner Certification is an asset.
Work Experience
At least 7 years of experience with Masters degree or 9 years of relevant experience with Bachelors degree of progressive experience in development, coordination, implementation, monitoring and reporting of large-scale and complex construction/infrastructure/works projects is required.
Experience in stakeholder management, budget management, risk management, monitoring & evaluation, or contracts management is advantageous.
Experience in leading and managing sizable infrastructure project teams is highly desired.
Language Requirement
Fluency in English (writing, reading and speaking) is required.
WARNING: Do not to pay any money to get a job. Please report fraudulent jobs to info@newjobsethiopia.com