Seniorresearcher / Health System & RH Research Advisor
Description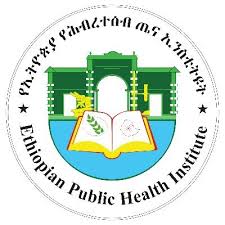 Location:Addis Ababa
Duration of contract: 6 months, with possible extension
Report to:Health System and reproductive health research directorate
Job Summary: The post-holder will be based in Addis Ababa, and will workclosely with the Health system and reproductive health research directorate Director.
Project Information:
In Ethiopia, information revolution is one of the transformation agendas of the health sector. Appropriate and timely use of health and health-related information is an essential element in the process of transforming the health sector. Decisions at different levels of the health sector can only be effective if they are backed with accurate and reliable information. All functions of the health system rely on the availability of timely, accurate and dependable information for decision-making. Hence, revolutionizing the existing practice of collecting, analyzing, disseminating and utilizing information in the health sector can considerably contribute towards holistic transformation.
Ethiopian public health institute in collaboration with London School of Hygiene&Tropical medicine is working on different research projects funded by a grant from the Bill & Melinda Gates Foundation to the London School of Hygiene & Tropical Medicine (LSHTM).
The Operational research and coaching of analyst (ORCA) projectis one of these collaborative projects and its aim isto strengthen the analytical capacity of the experts fromMinistry of Health, the Ethiopian Public Health Institute, and the Ethiopian Pharmaceutical Supply agencythat could lead to improved key metrics for health planning by supporting analysts at the.
The Ethiopian Public Health Institute, therefore, would like to hire competent applicant in advisory position as per the following requirement.
Objectives of the position:
The role of this position requires combining various approaches to ensure ORCA project implementation at EPHI. This requires decent and productive working relationships geared towards common objectives. Hence, the position holder will play an important role in building these relationships within EPHI and Health System and Reproductive Health Research Directorate in particular. The position holder will support the directorate and the ORCA project in performance tracking, problem solving and capacity development. S/he is expected to be an outstanding professional with strong track record of inspiring team, influencing change and improve performance.
Major duties and responsibilities:
Research leadership 
Ø  Ability to coordinate and lead projects and programs
Ø  Experience working with multiple data source agencies, institutes or individuals
Ø  Experience on large national or regional health and health related surveys
Ø  Ability to guide national data sharing policy, develop data regulations and assist data sharing mechanisms
Ø  Ability to work on different data and evidence sources and to make sure the health system addresses national targets
Ø  Ability to conceptualize a national data management approaches for several research data sources
Ø  Demonstrated research leadership skill locally or internationally
Ø  Demonstrated ability in articulating and devising national research strategies, research questions and action plans
Ø  Experience in leading research programs and data sources either locally or internationally
Ø  Ability to guide publicity of data sources as required
Research technical skill/advisory skills 
Ø  Demonstrated experience in designing different types of surveys and research programs, research proposals and protocols,
Ø  Ability to conduct and advise in-depth analysis of big epidemiologic data, surveillance data, evaluation data, biomedical data or any health-related operational studies
Ø  Demonstrated ability to produce policy relevant findings from rigorous systematic reviews, in-depth analysis of studies etc.
Ø  Be familiar with local and international research ethics
Ø  Be able to provide substantial contribution in the scientific advisory committee, research technical working groups and others
Coordination, collaboration and networking skills 
Ø  Ability to create national information revolution platform; research data source collaborators or networks, routine data source collaborators or networks
Ø  Demonstrated research communication and interpersonal communication skills
Ø  Familiar with existing health policies, strategies and plans of the country
Ø  Ability to work independently, supervise different data sources
Ø  Ability to lead national and international research conferences
Ø  Ability to negotiate with funding organizations, research institutes and individual researchers
Ø  Able to facilitate and assist in mapping, centralizing, digitizing, manage and analyze existing and new data sources in the country
Ø  Translating evidence to policy skills
Ø  Ability to identify evidence demands and supplies of the ministry of health
Ø  Ability to assess the quality of different sources of evidence to facilitate for health policy decision
Ø  Ability to coordinate evidence to policy translation forums and dialogues
Ø  Ability to develop evidence use tracking mechanisms at national and regional levels
Ø  Demonstrated ability in disseminating research findings with different out lets
Ø  maintain regular correspondence with cross site co-coordinator, and other members of the research and project team
Ø  Provide technical advisory and input needed for the health system research directorate work plan
Job Requirements
·         At least MSc in health services research, PhD in public health management
·         15 years of work experience in health system research
·         At least 20 peer reviewed publications
Additional Job Requirements:
·         Experience in quantitative data collection and analysis
·         Excellent communication skills
·         Good written and spoken English
·         Ability to build rapport and feel comfortable working in a team
·         Ability to read text, absorb and pick out the interesting, important and relevant parts
·         Willingness to learn and develop skills
Applying Instructions
      Only candidates meeting the required qualifications and experience are invited to send their application letter, Updated CV and summary of relevant work experience in one page through www.ethiojobs.net. We only accept online application.
within 7 working days from the first appearance of the announcement.
Remarks: Please attach copies of transcripts, academic degree or recommendation letters together with the application.
Only short-listed candidates will be contacted
WARNING: Do not to pay any money to get a job. Please report fraudulent jobs to info@newjobsethiopia.com