Senior Project Officer( Health Research)
Description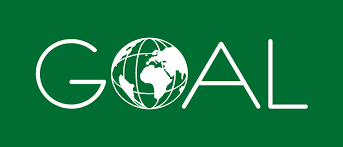 Reference No: REC /08020
Job title:   Senior Project Officer(Health Research)
Location:   EW Hararghe area program office
Reports to: CMAMI Research Project Manager
Number of Staff Required: FOUR
Closing Date: August 27, 2020
ABOUT GOAL
GOAL's mission is to work with the most vulnerable communities to help them respond to and recover from humanitarian crises, and to assist them to build transcendent solutions to mitigate poverty and vulnerability.
GOAL is a non-for profit organization that has been working in Ethiopia for over 30 years, towards ensuring the poorest and most vulnerable in our world and those affected by humanitarian crises have access to the fundamental rights of life, including but not limited to adequate shelter, food and livelihoods, water and sanitation, nutrition,  healthcare and education. GOAL implements a range of multi-sectoral development, resilience, recovery and humanitarian responses programmes by being sensitive to cross-cutting issues including gender, accountably, child protection, HIV/AIDS. Currently, we work with pastoralist, agro-pastoral, pastoral dropouts, rural small holder farmers, rural/urban youth and street children to respond to humanitarian crises and build resilience in Ethiopia working closely with local communities, local government, donors and other key actors. GOAL E Humanitarian Response is centered on nutrition, WASH, livelihoods, multipurpose cash, NFIs and protection interventions in country wide while the recovery and development focus on livelihoods, economic opportunities, health, health and nutrition system strengthening and WASH with solid emphasis on integrated programming and community-based approach in Oromiya regional state. The Street Children programme is implemented with local partners in Addis Ababa and Hawassa.
We envision a world where poverty no longer exist, where vulnerable communities are resilient, where barriers to wellbeing are removed and where everyone has equal rights and opportunities. GOAL Ethiopia's main donors Irish Aid, USAID/OFDA, EHF, ECHO and other private donors.
ABOUT THE ROLE
The Senior Project Officer will support the implementation of GOAL Ethiopia's research activities and approaches in line with research and clinical protocol and provide technical support to GOAL Ethiopia's CMAMI research activities in the project implementation area.
KEY AREAS OF ACCOUNTABILITY/DUTIES:
Liaison and networking
      Liaise with woreda health office to ensure coordination and buy in of research process and findings
      Represent GOAL at technical and advocacy networks at woreda level related to nutrition research and studies
Activity integration
        Contribute for the integration of the research activities with Nutrition, health and emergency response programmes through integrated planning, shared activities and regular team meetings.
      To actively promote the mainstreaming of child protection and gender into research activities.
      To facilitate information sharing and lesson learning within the team
Monitoring and Evaluation
      Support development of improved indicators for monitoring and evaluation.
       Support implementation of quantitative and qualitative data collection, analysis and reporting.
        Coordinate and work closely with MEAL officer at the field for data mainstreaming to GOAL E central system
Procurement
        Liaison with field GOAL's logistics and procurement departments and support procurement of project materials
Mainstreaming Issues
        Understand and implement, GOAL's policies and procedures on mainstreaming of Gender, HIV/AIDS, social inclusion and Child Protection. Ensures gender, HIV/AIDS, child protection and inclusion is effectively mainstreamed throughout the project activities
        Act as a role model and provide feedback to encourage other in supporting equity and diversity principals, and the accommodation of other differences in the workplace.
Compliance Issues
       Familiarize self and understand GOAL Donor Compliance issues, specifically to the terms and conditions of the Donor the project is working on and comply with same in area of responsibility.
        While conducting trainings, make sure the training report and the signed attendees list is formally addressed to the Grant Unit for a central donor file.
Job Requirements
B.Sc equivalent in public health/Nutrition or related degree, minimum of  3 years or more experience. Out of this 1 year in health research and data collection.
Required: Proficiency in verbal and written English; operational planning, , monitoring and evaluation, report writing; Proficiency in standard office software packages; Firm belief in teamwork, gender equality, sensitivity to HIV/AIDS, transparent and participatory management; Demonstrated technical and managerial ability, sound judgment, ability to interact and work effectively with others at all levels.
Respect, accountability, excellence, adaptability, innovation, building partnership, communicating with impact, coaching, facilitating change, developing teams, information monitoring, planning and organizing, leading through vision and value.
Desirable quality, skill and competence
Experience within NGOs / research institute implementing health research projects.
Skills in organizing and facilitating training events. Expertise in one or more of the following program areas: health research, data collection, community-based nutrition.
Familiarity to GOAL geographical area of interventions and knowledge of local language (Affan Oromo).
Applying Instructions
Commitments:
GOAL's recruitment procedure is fair and transparent which is also in line with the organization's commitment to its integrity, honesty and culture. GOAL is committed to ensure that, its performance complies with the terms and conditions of relevant agreements, applicable laws & regulations. Hence, pre-employment background checks will be conducted, and employees are required to read, understand, sign and implement different polices including safe guarding and child protection policy, Protection from Sexual Exploitation and abuse policy, sexual harassment policy, code of conducts and any other rules and regulation of the organization. GOAL is strongly committed not to harm the people under its care.
APPLICATION PROCEDURE:
Interested and qualified applicants need to submit ONLY once their non - returnable application with CV for one vacancy. The vacancy reference number along with Job Title needs to be written in the application letter and/or subject of the email.  Applicants can apply using the following option.
Applicants who have access to the internet can directly submit their application to goaljobs@et.goal.ie (The vacancy reference number, Job Title along with the full name needs to be written on subject of the email, failing to do this will leads to disqualification) and on ethiojobs.net
Applicants without access to internet can submit to the Administration & Human Resources Department, GOAL Ethiopia P. O. Box 5504, Addis Ababa or personally to GOAL Ethiopia Head Office reception.
GOAL strongly encourages female candidates to apply! 
Only short-listed candidates will be contacted for an interview and exam.
Shortlisted candidates will need to submit other supporting documents upon request at later stage.
GOAL is not able to contribute towards any costs incurred by candidates during the recruitment process.
WARNING: Do not to pay any money to get a job. Please report fraudulent jobs to info@newjobsethiopia.com