Senior Recruitment and Selection Officer
Description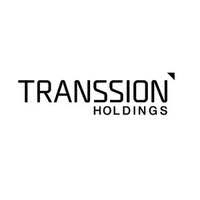 Essential Duties and Responsibilities:
Ensuring that all established aspects of the recruitment and selection process functions effectively for the attraction and retention of permanent employees. This will include responding to requests for recruitment information, preparing notices and advertisements, actively participating in assessments, coordinating assessment schedules, and working with managers to ensure that references and background checks are completed prior to appointments and the collection of monitoring information for each recruitment campaign
ü  Communicate with all departments  to get a clear view on their hiring needs and organizational goals
ü  Identify prospective candidates using a variety of channels
ü  To develop and maintain positive relationships with media agencies, employment agencies, universities, work placement coordinators, etc.
ü  To lead in the coordination of the Society's Recruitment Assessment Center and other recruitment assessments for both internal and external recruitment. This will involve supporting panels and ensuring the smooth running of the assessment process such as ensuring the assessment panel and facilitators are confirmed, tests have been prepared in advance and appropriate rooms have been booked.
ü  To assist the managers in developing job descriptions, preparing advertisements, checking application forms and shortlisting, interviewing and selecting candidates. To advise and support managers on effective and selection approaches.
ü  To be involved on the assessment panel where appropriate and to advise candidates of outcome after assessments.
ü  To ensure that details of vacancies are circulated appropriately and to oversee the recruitment section of the Society's website to ensure that current vacancies are showcased appropriately.
ü  To coordinate and deal with the recruitment and selection administration required by HR policies relating to the appointment of new employees. This will include the management of pre-employment checks, such as obtaining occupational health, reference and ensuring that these are fully carried out and completed in a timely manner prior to employment commencing.
ü  To ensure that new employees receive all relevant starter documentation and that conditional offers are prepared and contracts of employment are signed and issued.
ü  To ensure that new employee's personal file are created and that all new employee details are accurately recorded on the existing HRM system.
ü  To prepare work experience letters for employees who are/have left our employment.
ü  To support line Managers with all Probation Reviews and to ensure that all probation reviews are completed within agreed timescales.
ü  To maintain internal database files and tables, and develop recurring or ad-hoc reports to meet the requirements and needs of the Society. This will include preparing monthly/quarterly recruitment, turnover and diversity monitoring reports and generating other reports as and when required to ensure a high standard of Human Resources Management information is available to management.
ü  To work collaboratively and in a supportive manner within the HR team, the finance team and other departments to ensure that the overall aims and objectives are achieved.
ü  To maintain absolute discretion and maturity in handling sensitive/confidential data.
ü  To assist the Head of Admin & Legal and HR colleagues when required. This may include minute taking, attendance at employee relations meetings, dealing with general queries, filing etc.
Job Requirements
Education and/or Work Experience Requirements:
·         BA Degree in Human Resources Management, Business Administration, or related business fields.
·         3-5 years' experience as HR officer, direct experience in the areas of Recruitment and Selection is a plus.
·         Genuine interest in HR and experience of dealing with recruitment administration.
·         Good working knowledge of the Microsoft Office suite, in particular Word, Excel and outlook; Experience of using a computerized database System.
·         Excellent written and verbal communication skills. Excellent organization and time management skills with the ability to work independently and to deadlines.
·         Excellent customer service skills with the ability to build appropriate professional, friendly and accessible relationships with people who use the service.
·         Ability to demonstrate an understanding for the need of confidentiality in dealing with all HR issues.
·         Ability to work as part of a team. Positive approach to work, with a flexible 'can do' attitude; the drive and enthusiasm to improve the service and achieve high standards with a strong work ethic.
·         To demonstrate commitment to Equality & Diversity and ability to apply equality of opportunity and the Society's Statement of Values to all aspects of daily work and interaction with service users, team members and professionals.
Applying Instructions
Interested and qualified applicants can send a non returnable CV to alekdagi@gamil.com
NB: the subject of your e-mail should be " Application for
Senior Recruitment and Selection Officer"
Interested and qualified applicants who fulfill the above stated criteria can send a copy of their CV and Application Letter via email address alekdagi@gmail.com
Email Applicants must state the name of the position they want to apply on the subject field of the email.
WARNING: Do not to pay any money to get a job. Please report fraudulent jobs to info@newjobsethiopia.com