Senior Research and Implementation Science Advisor
Description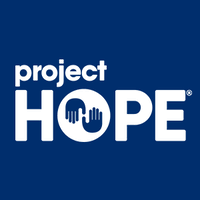 Summary:
Project HOPE is an international NGO of more than 500 engaged employees and hundreds of volunteers who work in more than 25 countries, responding to the world's most pressing global health challenges Project HOPE seeks experienced professionals to support an anticipated evaluation project in Ethiopia. This anticipated project will be for seven months. These positions are contingent upon award.
Code of Conduct
It is our shared responsibility and obligation to treat each other with respect, take affirmative steps to prevent matters involving Sexual Exploitation & Abuse and Trafficking in Persons, and to disclose all potential and actual violations of our Code of Conduct, which may include Conflicts of Interest, Fraud, Corruption, Discrimination or Harassment.  Together we can reinforce a culture of respect, integrity, accountability and transparency.
REPORTS TO:                                   Principal Investigator
DUTY STATION:                              Addis Ababa
MINIMUM HOURS OF WORK:    40 Hours per Week
Specific Responsibilities:
·         Coordinates the methodological design and sampling of the evaluation project, with guidance from the Principal Investigator (PI) and in close coordination with local and international partners and with the Federal Ministry of Health (FMoH).
·         Provides training, guidance and oversight of the data collection process;
·         Coordinates and provides oversight over the data-analysis process;
·         Coordinates the interpretation of the data analysis with the PI, partners and FMoH, including the formulation of actionable recommendation for the FMoH and relevant government departments;
·         Provide training and mentoring to transfer skills and expertise to local partners and research leads within the FMoH.
·         With guidance from the Principal Investigator, serve as Technical Advisor and key member of the technical management team for Project HOPE's new evaluation project.
·         Provide advice for design of new implementation science project(s) focusing on immunization in Ethiopia, including the research utilization and knowledge translation components of related project(s).
·         Develop country-specific project plans in collaboration with implementing partners, FMOH, donors, and other national or regional stakeholders to mobilize resources.
·         Provide technical assistance for project design, strategy development, and program assessments to strengthen evidence-based bilateral programming in immunization.
·         Provide technical advice to Evaluation Teams on implementation science methodology and design and utilization of evidence-based practices.
·         Work closely with different directorates of the FMoH including Directorate of MCH and EPHI, Regional Health Bureaus and the donor to promote and leverage country resources, including field-support funding, for integration, institutionalization and scale-up of evidence-based immunization practices in Ethiopia.
·         Participate in the advancing of efforts across Project HOPE to strengthen implementation science technical assistance in immunization and evaluation studies.
·         Contribute to research utilization and implementation science expertise to collaborative initiatives across Project HOPE portfolios and the country's priorities.
·         Write and provide technical review for evidence syntheses and technical briefs on implementation science topics, such as monitoring and evaluation of scale up and evidence-based practices in immunization.
·         Participate and present at communities of practice, technical consultations, and other fora to disseminate and promote utilization of key evaluation results.
·         Make presentations to Global Health Team of Project HOPE HQ, the donor, FMoH, partners, and other stakeholders on key topics in implementation science, research utilization and knowledge translation.
·         Demonstrate proficiency across the core global health competencies defined as development practice, cross cultural awareness, communication, capacity strengthening, ethics of public health, health equity, gender equality and global burden of disease that is necessary for persons practicing in global health.
·         Apply immunization and primary health knowledge to strengthen program.
·         Apply and distinguish international standards within technical/content area to support programming.
·         Expand access to knowledge and resources through networking and collaborative practice within global health.
Job Requirements
·         MD, PhD, or MPH in Public Health or advance degree in other health science filed.
·         Strong research experience with proven track record of publications in peer-reviewed journals
·         Fifteen years of professional work experience of which seven years in the area of public health research  Experience in evaluation design and iterative learning, using data and predictive analysis for design, performance monitoring and decision making;
·         Strong knowledge of implementation science methods and analysis.
·         Strong quantitative and program research skills.
·         Strong experience designing and implementing research in immunization in developing countries.
·         Strong analytical skills and advanced training in statistics. Experience with STATA 14 or equivalent analytical software
·         Knowledge and demonstrated experience in qualitative data analysis and experience with NVivo 12 for Windows or equivalent qualitative data analysis software
·         Strong background in MCH and immunization programing.
·         Demonstrated Knowledge and experience of Ethiopia's Primary Health Care system.
·         Excellent communication skills including writing and presentation; good computer skills including PowerPoint, Excel and other software relevant to presentations.
·         Ability to work under pressure, individually and as part of a team.
·         Ability to travel in-country.
Applying Instructions
Interested applicants can send their CV and cover letter through ethiojobs on or before October 15, 2021 by 5:00 PM. 
WARNING: Do not to pay any money to get a job. Please report fraudulent jobs to info@newjobsethiopia.com