SENIOR STRATEGIC COMMUNICATIONS EXPERT
Description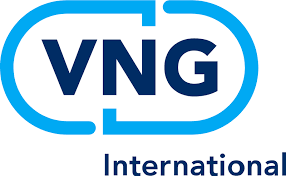 RESPONSIBILITIES
Develop and refine ESAP's communication strategy for implementation of social accountability (SA) activities that effectively reach communities and governments with information, institutionalizing media-based platforms for dialogue, and the creation of media-supported systems that assist in measuring the outcomes of the activities.
Coordinate media-based SA work into ESAP's broader strategy to ensure a seamless integration of all work by closely working with other units within the MA.
Develop and maintain relations with the media including community, government and commercial radio, newspaper, reputable on-line platforms, and any other platform or channel that can further the ESAP mandate.
Provide technical support to ESAP partners that engage in using media for the implementation of ESAP strategy.
Contribute to collecting and compiling field stories for ESAP3 printed and on-line publications.
Conduct or contribute to ESAP training activities that aim to strengthen the capacity of partners and stakeholders.
Manage and contribute to the ESAP website: regular updating; managing content; ensuring that information is factual and from reputable sources.
Manage ESAP's external communications (PR) and contribute to the program's visibility by using all media, both domestically and internationally.
Contribute to ESAP donor reporting; edit reports and all other documents produced for dissemination and publication.
Develop a database of federal, regional and woreda level media institutions including but not limited to TV, newspapers, radio stations, community radios and community newspapers.
Any other task assigned by ESAP management.
JOB REQUIREMENT
Master's degree in communications, journalism, or related field.
Six years of progressively responsible experience in communications and communication strategy development, three years of which should have been directly working with or as part of senior management in an international NGO or other organization.
Excellent communication, interpersonal and presentation skills.
Strong organizational and time-management skills
Attention to detail and editing skills to ensure that material published on behalf of the organization consistently meets high standards. Strong editing skills.
Proven track record in writing for different audiences.
Experience speaking to the media and coaching colleagues on the same highly desirable.
Fluent in both written and oral English.
Knowledge of multiple Ethiopian local language an advantage.
Experience in editing documents produced by project team(s)
Successful candidate will be employed by VNG International, an association in The Netherlands, on a contract that is annually renewable.  A competitive benefits package is part of the employment terms.
Applying Instructions
Qualified applicants should submit their application letter along with an updated CV with three professional references, copies of education credentials and work experience preferably via email to [email protected] by stating the position you are applying on the subject line.  If email is not an option, applications may be submitted by email as below with 10 calendar days from the initial date of this announcement:
VNG International B.V. PLC
P.O. Box: 28024/1000
Addis Ababa