Shelter TA I-Roving ESNFI Cluster Technical Coordinator & Sub-national Coordination
Description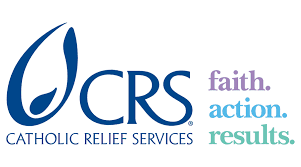 About CRS
Catholic Relief Services is the official international humanitarian agency of the Catholic community in the United States. CRS works to save, protect, and transform lives in need in more than 100 countries, without regard to race, religion or nationality. CRS' relief and development work is accomplished through programs of emergency response, HIV, health, agriculture, education, microfinance and peacebuilding.
For nearly 60 years, CRS has taken the lead in responding to natural and man-made disasters affecting Ethiopia's most vulnerable communities. Moving beyond emergency response, CRS' disaster mitigation and recovery projects in drought and flood-prone areas have rebuilt individual and community assets through non-food aid in the form of agriculture, livestock, health, nutrition, and water and sanitation assistance. CRS's humanitarian work in Ethiopia also provides livelihoods support to farmers and entrepreneurs, promotes gender equality, mobilizes for immunization and mitigates the impact of HIV.
As part of CRS family, you will join the more than 5000 strong and vibrant individuals working globally to accomplish the mission of CRS. CRS/Ethiopia invites you, the qualified candidate, to apply for the following position.
Position Title:                 Shelter TA I-Roving ESNFI Cluster Technical Coordinator & Sub-national Coordination
Department:                  Emergency
Duty Station:                  CRS Ethiopia/Mekele PDP
Required Number:        One (1)
Employment Term:       Definite Period
Reports To:                     Program Manager-Emergency and Tigray sub national shelter NFI cluster Lead
Application Deadline:   June 22, 2021
Job Summary:
The key objective of the Shelter Technical Advisor will be to support the IOM-led ESNFI Cluster, ensuring support the sub-national cluster in standardization and harmonization of the shelter response in Tigray, in addition, he/she will support the ES/NFI Cluster to represent and coordinate the S/NFI by leading the sub-national S/NFI Cluster structure. The successful candidate will be responsible for overseeing all aspects and functions of the ESNFI Cluster Technical Coordination and to support the Sub-national Cluster Coordinator in standardization and harmonization of the shelter response in Tigray, ensuring the ESNFI Cluster fulfill its core functions. This will also include monitoring of technical interventions in the field, as well as assisting with design of further development of the shelter response.
Job Responsibilities:
1)      Technical Advisory Capacity:
Support the preparation and updating of ESNFI Cluster core documents. In particular, the Technical Advisor will have a key role in developing technical guidelines and standards.
Lead any on-going Technical Working Groups (TWiG) or instigate as necessary in accordance with the ESNFI Cluster's objectives.
Together with partners, explore and shelter typologies and prepare bills of quantities for location specific interventions.
Ensure that ESNFI Cluster partner responses are in line with existing international, national and IASC policy guidelines, technical standards, and relevant Government obligations in terms of urban zoning, building code compliance, and the environment.
Provide oversight of compliance of ESNFI Cluster partner programs with agreed technical guidelines and advise the Cluster Coordinator accordingly.
Prepare and deliver Build Back Better training packages and IEC materials tailored to local implementation sites to compliment humanitarian shelter support.
Promote utilization of participatory and community-based approaches in the planning and implementation of projects in order to ensure that humanitarian responses build on local capacities.
Promote and adopt standardized approaches, tools and formats for common use in shelter programming within the framework of an agreed common shelter strategy.
Contribute directly to cross-cutting strategies and issues including but not exclusive to Housing Land and Property; cash modality for distribution; gender equity and protection.
Ensure exchange of good practices and lessons learnt amongst partners by organizing presentations, joint visits, sharing documents and other activities. These include promoting common beneficiary selection criteria and mechanisms.
Promote attention to vulnerable groups and cross cutting issues including establishment of context specific beneficiary targeting criteria, context specific monitoring tools and Accountability to Affected Population strategy.
2)      Coordination Capacity:
Assist the Sector Coordinator in providing technical advisory services and expanding the contact with key sector stakeholders, including national and provincial authorities, national and international organizations, and representatives of affected populations, respecting mandates and program priorities of each of the stakeholders.
Support the development and implementation of a common strategy within the ESNFI Cluster.
Actively engage new partner agencies to expand ESNFI Cluster participation and response and adapt cluster structures and operational models as required to optimally respond to the evolving situation.
Support the Sub-national Cluster Coordinator in co-chairing the coordination meetings as required. Ensure that the meetings are effective and action oriented.
Actively participate and contribute to ICCG meeting at Regional and zonal level.
In conjunction with the National Cluster Coordinator, advocate for funding and materials needs for partners to address identified gaps.
Contribute to the preparation and revision of contingency planning and preparedness processes at regional level.
Establish and maintain regular meeting schedule as required to discuss regionally adapted targets, debate on challenges, monitor progresses, and identify gaps and overlaps with all relevant Cluster members active in their respective areas.
Ensure effective technical links with other Clusters, in particular the WaSH, CCCM, Protection, Education and Health Clusters.
Promote linkages and synergies with recovery and development stakeholders and work within the framework defined by the coordination mechanisms supporting return.
Ensure the integration of agreed priority cross-cutting issues in sectorial needs assessment, analysis, planning, monitoring and response (e.g. age, gender, environment, HIV/AIDS, and diversity).
Ensure appropriate systems of accountability, establishing standardized indicators and feedback mechanisms.
Monitor and identify issues requiring advocacy to regional and zonal government; UNOCHA, and escalation to the Humanitarian Country Team; undertake such advocacy in consultation with the national Cluster Coordinator.
Representing the ESNFI Cluster at regional and zonal level with the regional government's authorities, state representative's institutions, local and national organizations, UNOCHA representation and donor agencies.
Agency-wide Competencies (for all CRS Staff):
These are rooted in the mission, values, and guiding principles of CRS and used by each staff member to fulfill his or her responsibilities and achieve the desired results.
Integrity
Continuous Improvement & Innovation
Builds Relationships
Develops Talent
Strategic Mindset
Accountability & Stewardship
Job Requirements
Typical Background, Experience & Requirements:
Education and Experience
Master's degree in Architecture, Civil Engineering or a related technical field from an accredited academic institution. Additional experience may substitute for some education.
Minimum 5 years' experience in relevant field-based project management experience required, with at least 3 years working in the area of Shelter and Settlements programming.
Experience in managing moderately complex projects preferably with an International NGO.
Experience in different international organizations (e.g. UN agencies, INGOs, IOs, Donors, Red Cross Red Crescent Movement).
Good knowledge of the Humanitarian reform process, Cluster system and the role of the UN, the Red Cross Red Crescent Movement, and the NGO humanitarian community in the Shelter Cluster.
Experience in liaising with governmental and diplomatic authorities as well as with national and international institutions.
Good knowledge of shelter-related technical guidelines and international standards, including Sphere.
Sound and proven understanding of internal and international migration issues in the region and related issues.
Demonstrated empathy and experience in understanding the position and needs of national partners, as well as building their capacity.
Sound technical knowledge and experience on traditional architecture materials, construction methods, and resilient construction techniques.
Good skills in using Microsoft Office software and other commonly used software. Knowledge of CAD software is required. Skills in graphic design (Adobe Suite) software is desirable.
Experience in working in environments with significant security challenges is an advantage.
Knowledge of the Tigray region is an advantage.
Previous experience in Cluster roles is an advantage.
Personal Skills
Strong analytical and problem-solving skills, with ability to make sound judgment and decisions and offer innovative solutions.
Strong relations management abilities. Ability to relate to people at all levels internally and externally. Strategic in how you approach each relationship.
Good presentation and facilitation skills.
Proactive, resourceful, solutions-oriented and results-oriented
Applying Instructions
You should fill the application form through this link: https://form.jotform.com/211613442339551 and attach your up-to-date CV on/before the application deadline June 22, 2021
You will be contacted only if selected for written exam/interview. Phone solicitations will not be accepted. These job opportunities are open to Ethiopian nationals only.
CRS requires its staff to treat all people with dignity and respect and to actively prevent harassment, abuse, exploitation, and human trafficking. 
** Qualified women & persons with disability are highly encouraged to apply**
WARNING: Do not to pay any money to get a job. Please report fraudulent jobs to info@newjobsethiopia.com