Short Term Business Advisor (BA) – Contract up to June 2020
Location

Jimma Zone, Gera Woreda town with field travel, Oromia, Ethiopia

Date Posted

January 6, 2020

Category

Agriculture



Job Type

Contract



Currency
ETB
Description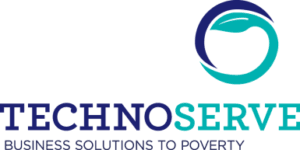 I. About TechnoServe
TechnoServe works with enterprising people in the developing world to build competitive farms, businesses, and industries. Founded in 1968, we are a nonprofit organization that develops business solutions to poverty by linking people to information, capital and markets. Our work is rooted in the idea that given the opportunity, hardworking men and women in even the poorest places can generate income, jobs and wealth for their families and communities. In East Africa, we operate in Ethiopia, Kenya, Rwanda, Tanzania, and Uganda. Across the region, we implement a range of large-scale market systems interventions, agribusiness programs and entrepreneurship/economic empowerment projects. With fifty years of proven results, we believe in the power of private enterprise to transform lives.
II. About the Project
Honey Contract Farming Project is an innovative, nationwide smallholder honey contract-farming scheme working in Oromia, SNNP, and Tigray. The project is supporting up to 7 honey companies to sustainably source from 7,372 smallholder men and women beekeepers. By developing a sustainable system for smallholder honey contract-farming in Ethiopia and implementing Honey Farm College—a smallholder training program focused on sustainable backyard beekeeping practices to increase honey quality and yields—this project aims to increase the volume of export-quality honey that commercial honey buyers purchase directly from smallholder beekeepers and/or via primary cooperatives. The project will sustainably increase smallholder incomes, effectively engaging women in household decision-making, and improve the livelihoods of smallholder farmers and their families. In 2020, the project aims to expand within the existing geographies in Sheka Zone and to the new areas of Kefa and Jimma Zones in the second cohort program.
III.Position Description
Honey Farm College Business Advisors (BAs) are responsible for setting up, implementing and improving upon Honey Farm College. BAs will facilitate a contract farming model that enables the direct supply of high-quality honey from smallholder keepers to Ethiopian honey enterprises, working in close partnership with the honey enterprises. Honey Farm College BAs are responsible for recruiting and supervising up to 5-8 Farmer Trainers, developing and managing work plans and observing and evaluating their delivery of training to beekeepers. They will manage day-to-day communications and overall relationships with honey enterprise staff sourcing from their respective geographic areas and also manage relationships with local government stakeholders. BAs will also be responsible for delivering training and coaching to cooperatives from in their areas participating in the Project and prioritize advancing gender equity through their day-to-day work.
IV. Duties and Responsibilities
BAs will lead Farm College activities in his/her assigned areas. S/he may also be required to support cooperative capacity building efforts as well as data collection and analysis related to market systems, upon request.
Establish Honey Farm College and Contract Farming Scheme
§  Recruit youth Farmer Trainers; train Farmer Trainers, prioritizing gender balance and gender awareness
§  Support the development/adaptation of training materials
§  Form Farmer Groups, demonstration sites and establish training schedule, reporting
Visit beekeepers & Manage Farmer Trainers
§  Pick farmers at random and provide on-farm advice in order to reinforce the adoption of Backyard beekeeping best practices.
§  Support survey implementation, as required by M&E team
§  Gather feedback and ideas for improvement from farmers
§  Attend on BA modeling training on a monthly basis and provide modeling training for FT's on beekeeping modules on the demonstration sites
§  Observe training when FTs deliver the training to farmers, provide guidance, and feedback as needed.
§  Collect official voucher receipts for transport and accommodation
§  Submit these documents to the SBA/Project Manager in a timely fashion
§  Receive and review FT weekly work plan with dates; Collect weekly on-farm visit plans and data from FT's
§  With team of FTs, hold debriefing on the success & challenges of on-farm visit survey
§  Supervise teach-backs and give feedback
§  Ensure all FT's are on the right track regarding their target and quality of the job they do
§  Provide feedback, coaching and development activities related to performance management, following HR guidelines
Strengthen participating cooperatives
§  Support the strengthening of cooperatives' capacity around governance, operations, planning, and financial management, operational planning, honey quality management, post-harvest handling, and cooperative board training, with a particular focus on advancing gender equity
Manage Stakeholder Relationships
§  Create and maintain a good working relationship with stakeholders in assigned areas
§  Convene meetings with Livestock Agency, Cooperative Agency and Administration offices of the appropriate Wereda once every quarter, together with project colleagues
§  Meet with Kebele leaders and Cooperative to give progress reports every quarter in support of youth farmer trainers.
Report, Communicate and Share Learnings
§  Submit BA weekly work plan, detailing when BA will attend training
§  Submit weekly field reports via tablet system to the SBA/PM; support impact monitoring and evaluation activities;
§  Participate in regular team training activities to build own training skills, including monthly team meetings and quarterly regional meetings in person;
§  Perform other duties as assigned by the SBA/PM
Job Requirements
I.                    Required Qualifications and Capabilities
Bachelor's degree in a relevant field of Agriculture, Animal Sciences, etc.
·         At a minimum of 3-5 years of relevant professional experience — ideally including some private sector experience— in one or more of the following areas: agriculture, preferably on apiculture, cooperative management a plus, SME development, training or extension,
·         A true passion for and commitment to fighting poverty and economically empowering poor smallholder beekeepers/farmers, especially women; Committed to quality and achieving impact; motivated; high level of integrity and honesty
·         Experience working in rural areas of Ethiopia; Willingness to be based in assigned remote locations and willingness to spend significant time in rural areas;
·         Demonstrated strong stakeholder relationship management skills; Strong interpersonal and cross-cultural skills as well as negotiation and problem-solving skills;
·         Strong planning skills and experience working to strict time-guidelines yet flexible, with an ability to adjust to rapidly changing circumstances
·         In addition to Oromiffa and Amharic demonstrated English oral & written presentation capabilities
·         Computer literacy, including Word and Excel
·         Commitment to advancing gender equity
·         Innovative mindset; learning attitude
II.                 Preferred Qualifications and Capabilities
·         Fluency in Oromiffa language besides Amharic
·         Practical experience implementing smallholder contract farming projects in Ethiopia
·         Knowledge of, familiarity and experience working with private sector companies in Ethiopia
·         Have a motorcycle driving license and willingness to drive a motorcycle;
·         Practical experience working with bees and handling bee colonies, such as colony inspection and working with different beehive types; Practical experience in colony management following the seasonal dynamics of the colony
·         Experience managing and leading others
Applying Instructions
I. Application Instructions
Qualified and interested applicants should Click here to apply for this position and submit a cover letter resume and salary history as a single document (either Word or PDF)  by January 13, 2020. Applications will be reviewed and considered as received/on a rolling basis. Please identify the position for which you are applying in the subject line.  Only applicants meeting minimum qualifications will be contacted. Please note that we are not accepting CVs that are not sent through the indicated link.
WARNING: Do not to pay any money to get a job. Please report fraudulent jobs to info@newjobsethiopia.com