Short-term Capacity Building and Training Specialist
Description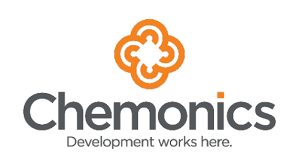 Chemonics International seeks experienced professionals for the USAID-funded Global Health Supply Chain-Procurement and Supply Management (GHSC-PSM) project. GHSC-PSM Ethiopia will serve as the primary vehicle through which USAID will procure and furnish health commodities, provide technical assistance to improve the country's management of the supply chain, and collaborate with key international stakeholders to support global and local health initiatives.
Background
The purpose of the Global Health Supply Chain– Procurement and Supply Management (GHSC- PSM) Program is to ensure uninterrupted supplies of health commodities in support of United States Government (USG)-funded public health initiatives around the world. The project provides direct procurement and supply chain management support to the President's Emergency Plan for AIDS Relief (PEPFAR), President's Malaria Initiative (PMI) and Population and Reproductive Health. In supporting USG-funded global health activities, GHSC-PSM will develop and manage a wide array of services for health commodity procurement and related systems strengthening technical assistance encompassing different elements of a comprehensive supply chain.
At the country level, GHSC-PSM supports country strategies and priorities that fall under the following three project objectives:
 Global Commodity Procurement and Logistics
Systems Strengthening Technical Assistance
Global collaboration to improve long-term availability of health commodities
Purpose
The Short-term Capacity Building and Training Specialist, under the guidance of the Learning and Innovation Manager, is responsible to support the design, development, and follow-up of training curricula and various guides in health supply chain management. He/she will also be responsible for development of tools and for facilitating and conducting assessments. The Short-term Capacity Building and Training Specialist is responsible to execute the following roles and responsibilities.
Principal Duties and Responsibilities
Lead and coordinate the preparation of training curricula and other learning materials on themes and topics in the areas of public health supply chain and programmatic areas relevant to the objectives of the project.
Facilitate the development of the induction guide by organizing and participating in workshops for the taskforce
Support development of in-service training curricula such as modules for quantification and procurement for EPSA
Support the development of procurement module for supply chain master program for School of Pharmacy, Addis Ababa University
Review and ascertain all training course materials are prepared in the required technical quality and contain participant manual, trainer's guide, power point presentation, exercises, pre and posttests, and others as indicated in the design phase of the curriculum development
Ascertain that training curricula apply adult learning techniques throughout the development of the modules
Actively work in both the design and development phases of curriculum development
Actively keep records of taskforce meetings and address feedbacks and comments accordingly
Follow all USAID regulations and Chemonics policies, and quality management best practices consistently.
Exhibit Chemonics values and build culture of "Living our Values" within the team
Understand and adhere to established policies and procedures and promote them throughout GHSC-PSM staff
Carry out additional responsibilities as may be assigned from time to time by his/her supervisor or his/her designee.
Reporting:
The USAID GHSC-PSM Capacity Building and Training Specialist will report directly to the Learning and Innovation Manager or his/her designee
Job Requirements
Qualifications
Advanced degree in public health, supply chain, pharmacy or a related field.
Minimum of 5 years of experience in health supply chain with experience in capacity building, training curricula development
Previous experience in conducting capacity building needs assessments and analysis, capacity building intervention design, implementation, and evaluations.
Familiarity with adult learning principles and experience of organizing relevant professional development training programs.
Demonstrated working relationship with national and regional public health structures
Demonstrated ability to manage and implement complex USAID-funded public health programs or projects in a developing country context.
Written and spoken English fluency required.
Demonstrated leadership, versatility, and integrity
Applying Instructions
  To apply, please reply to this e-mail  
PSMEthiopiaRecruit@ghsc-psm.org
 and please specify the position title as subject line in your application or your application will be denied. Please submit no later than August 11, 2020. No telephone inquiries, please. Finalists will be contacted. Chemonics is equal opportunity employer and does not discriminate in its selection and employment practices on the basis of race, color, religion, sex, national origin, political affiliation, sexual orientation, gender identity, marital status, disability, genetic information, age, membership in an employee organization, or other non-merit factors.
WARNING: Do not to pay any money to get a job. Please report fraudulent jobs to info@newjobsethiopia.com