Description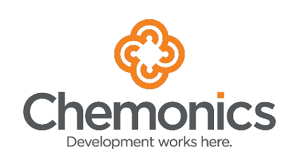 Short-term consultant for Development of Pharmaceutical Procurement Module for Health Supply Chain Management Program at School of Pharmacy, Addis Ababa University.
Chemonics International seeks experienced professionals for the USAID-funded Global Health Supply Chain-Procurement and Supply Management (GHSC-PSM) project. GHSC-PSM Ethiopia will serve as the primary vehicle through which USAID will procure and furnish health commodities, provide technical assistance to improve the country's management of the supply chain, and collaborate with key international stakeholders to support global and local health initiatives.
Background, Scope of Work, Deliverables, Timeline, and Qualifications for Development of Pharmaceutical Procurement Module for Health Supply Chain Management Program at School of Pharmacy, Addis Ababa University.
Background
Ethiopia, the second most populous (~108 million people) country in Africa, spends hundreds of millions of dollars every year to fulfil its pharmaceuticals, other health commodities and services demand. For the country to get the lowest competitive prices and best values for the pharmaceutical products and services it buys, procurement specialists need to be well versed with the standard of procurement practices, procurement procedures, local and international policy and legislative requirements.
Recognizing the critical need for advanced level pharmaceutical supply chain professionals in the country, Addis Ababa University, School of Pharmacy has been running post graduate level program in pharmaceutical supply chain management. However, the program has limitations in preparing customized and standardized training modules for specialized courses such as pharmaceutical procurement.
Over the past years, the GHSC-PSM project has been supporting Addis Ababa University to strengthen its pharmaceutical supply chain programs by assisting in the development of modules, bringing in experts and professors to deliver courses, creating opportunities for practical student-industry linkages, availing textbooks and references, and other supports.  In the current support, the project aims to support Addis Ababa University, to develop a comprehensive procurement module as per the university's curriculum. This assistance will undoubtedly improve the course delivery by enhancing capacity of the faculty to impart the required competencies to the prospective graduates.
Therefore, the GHSC-PSM Ethiopia Field Office would like to engage local consultant/s for the development of the training module as per the following scope of work and consultant requirements.
  Scope of work
The scope of work for the consultant/s will include but not limited to, the following:
To design and develop comprehensive pharmaceuticals procurement module based on the university's curriculum, course requirements, and industry best practices.
To apply best adult learning techniques throughout the development of the modules- and the teaching methodologies should be expressly stated in the document
To develop customized cases relevant for teaching students
To work with the university contact persons in both the design and development phase of the curriculum
To organize and facilitate module validation workshops[1] for as needed and address feedbacks and comments from the workshops
To support the university to pilot-test the training materials
Submit final modules to the university and GHSC-PSM Ethiopia.
Deliverables
GHSC-PSM Ethiopia project requires and expects mainly the followings deliverables:
Complete module as per the university's requirements (in soft copy and two hard copies)
Final report including identified gaps, the process of development, what has been achieved, and recommendations for successful delivery of the course
Timeline
This activity shall be completed in two months (August 17- September 30, 2020)
[1] The place of the workshops may be either in Addis Ababa or outside Addis Ababa. The event will be organized by GHSC-PSM in consultation with the university.
Job Requirements
Qualifications and Desired Attributes
 Advanced degree (PhD is preferred) in supply chain, pharmaceutical logistics, pharmacy, or related fields (advanced logistics, procurement, etc. are preferred) (The required consultants should be at least two: one on the area of pharmaceutical management and one in business management/related fields)
Extensive experience in health supply chain management work with special focus on health product quantification, procurement, and supply planning.
Experience in teaching in higher institution
Previous similar work experience on module development of pharmaceutical supply chain and related topics
Experience in curriculum development following the ADDIE and other accepted models
Experience in organizing and facilitating training events to higher level academic institutions
Adept to dynamic and advanced teaching/learning techniques
Has extensive experience working with international and/or national stakeholders in low and middle-income countries
Applying Instructions
To apply, please reply to this e-mail  PSMEthiopiaRecruit@ghsc-psm.org and please specify the position title as subject line in your application or your application will be denied. Please submit no later than August 11, 2020. No telephone inquiries, please. Finalists will be contacted. Chemonics is equal opportunity employer and does not discriminate in its selection and employment practices on the basis of race, color, religion, sex, national origin, political affiliation, sexual orientation, gender identity, marital status, disability, genetic information, age, membership in an employee organization, or other non-merit factors.
WARNING: Do not to pay any money to get a job. Please report fraudulent jobs to info@newjobsethiopia.com