Short Term Pharmaceutical Warehouse and Distribution Specialist
Location

Assosa, Benishangul Gumuz, Ethiopia

Date Posted

August 25, 2021

Category

Pharmacy



Job Type

Full-time



Currency
ETB
Description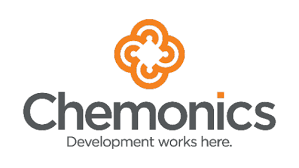 Chemonics International seeks experienced professionals for the USAID-funded Global Health Supply Chain - Procurement and Supply Management (GHSC-PSM) project. GHSC-PSM Ethiopia will serve as the primary vehicle through which USAID will procure and furnish health commodities, provide technical assistance to improve the country's management of the supply chain, and collaborate with key international stakeholders to support global and local health initiatives.
Scope of Work (SOW)
The Global Health Supply Chain – Procurement and Supply Management Ethiopia
Background
The purpose of the Global Health Supply Chain– Procurement and Supply Management (GHSC-PSM) Program is to ensure uninterrupted supplies of health commodities in support of United States Government (USG)-funded public health initiatives around the world. The project provides direct procurement and supply chain management support to the President's Emergency Plan for AIDS Relief (PEPFAR), President's Malaria Initiative (PMI) and Population and Reproductive Health. In supporting USG-funded global health activities, GHSC-PSM will develop and manage a wide array of services for health commodity procurement and related systems strengthening technical assistance encompassing different elements of a comprehensive supply chain.
At the country level, GHSC-PSM supports country strategies and priorities that fall under the following three project objectives:
 Global Commodity Procurement and Logistics
Systems Strengthening Technical Assistance
Global and local collaboration to improve long-term availability of health commodities.
Purpose
The GHSC-PSM Warehouse and Distribution Specialist is responsible to coordinate the warehousing and distribution services for health commodities through the Pharmaceuticals Supply Agency (EPSA) supply chain system in designated locations.  S/he co-ordinates the operations of the EPSA/GHSC-PSM storage and distribution teams ensuring all resources are used efficiently and effectively.  The GHSC-PSM Warehouse and Distribution Specialist supports EPSA to effectively manage a bi-monthly re-supply of health program commodities for all public health facilities.  S/he will support the development of EPSA supply chain capacity and capability and lead GHSC-PSM technical assistance with regards to the development of infrastructure, systems, processes, and human capacity which will enable the transition of supply and distribution management activities to EPSA within the life of the existing GHSC-PSM project.
Principal Duties and Responsibilities
Support Improvement of Inventory Management:
Support EPSA branches to conduct monthly inventory analysis, i.e. assist in reviewing current inventory and consumption at hub, analyze and compile the information and submit for hub manager for decision making.
Follow and support the implementation of recommendation from the stock analysis.
Support EPSA to conduct annual inventory counting, perpetual/cyclic counting and analyze stock situations and develop improvement plan
GHSC-PSM procured commodities tracking
 Closely monitor the storage, inventory management and distribution of GHSC-PSM procured commodities with special emphasis to viral load/EID commodities
Assist in investigating reported stock-outs and stock imbalances, take immediate action to avert the situation
Support Warehouse & Distribution Improvement Initiatives
Support EPSA warehouse improvement initiatives including warehouse layout design, kitting, MHE specification, process and management procedures development and infrastructure enhancement activities.
Support EPSA Center of excellence (CoE) initiative scale up and business process reengineering (BPR) implementation
Support the implementation of quality management system (QMS) at designated EPSA branch
Support the development and implementation of standard operating procedure (SOPs) designated EPSA branch
Support the implementation of monitoring and evaluation indicators (Key Performance Indicator at designated EPSA branch
Support proper disposal of health commodities through recommended disposal options
Provide support to EPSA in strengthening the coordination of fleet management with warehouse at designated branch.
Provide technical assistance in warehouse operation management practices and optimum utilization of available storage space through stock flow planning and coordination of stock transfer from hub to hub through central EPSA warehouses.
Support EPSA to give regular written and verbal feedbacks to poor performing health facilities based on the data quality analysis result
Support to prepare/update route mapping of health facilities and scheduling within the catchment area of the branch to ensure optimum utilization of existing vehicles and direct delivery to these facilities
Actively participate in hub-based logistics review meeting, cluster meeting and relevant TWG meetings at the regional and zonal levels
Actively participate in the establishment/strengthening/ of EPSA 'Hub' Technical Working Group or task force, with an emphasis on commodity security.
Assess training need of EPSA staff and provide onsite technical support and organize/facilitate off-site training as required
Work with EPSA Branch manager and GHSC-PSM W&D staff to forecast the future resource needs of the warehouses, plan for the timely provision of the same and secure management approvals for support.
Prepare weekly and monthly action plans and progress reports to GHSC-PSM project warehouse and distribution Cluster Coordinator according to agreed schedules.
Properly document GHSC-PSM project achievements/success stores and report compilation for project activities
Exhibit Chemonics values and build culture of "Living our Values" within the team
Understand and adhere to established policies and procedures and promote them throughout GHSC-PSM staff
Perform any other relevant duties assigned by EPSA branch manager, GHSC-PSM Pharmaceutical Warehouse and Distribution Cluster Coordinator.
Level of Effort and Location
This short-term position will be based in Asosa-EPSA hub, Ethiopia, with intermittent travel throughout the program's target regions as needed.
Supervision
The GHSC-PSM Warehouse and Distribution specialist will report directly to the GHSC-PSM Pharmaceutical Warehouse and Distribution Cluster Coordinator and Branch Manager of EPSA.
Job Requirements
Job Qualifications
Bachelor's degree in Pharmacy or Logistics; advanced degree preferred.
Minimum of seven (7) years of experience in warehouse and distribution management or related field; USAID experience preferred.
Skilled in design and use of MIS systems for warehouse and distribution operations.
Skilled in leading and managing high-performing teams.
Proven experience in advising public sector warehousing and distribution operations preferred.
Demonstrated ability to work with cooperating partners in implementing complex programs.
Excellent interpersonal and communications skills.
Willingness to travel throughout the regions of Ethiopia.
Fluency in English required.
Demonstrated leadership, versatility, and integrity
Applying Instructions
To apply, please use the following link to submit your application: PSMEthiopiaRecruit@ghsc-psm.org  Please specify Short term Pharmaceutical Warehouse and Distribution Specialist as the subject line in your application (or your application will be rejected) and submit no later than August 29, 2021. No telephone inquiries, please. Finalists will be contacted. Chemonics is an equal opportunity employer and does not discriminate in its selection and employment practices on the basis of race, color, religion, sex, national origin, political affiliation, sexual orientation, gender identity, marital status, disability, genetic information, age, membership in an employee organization, or other non-merit factors.
WARNING: Do not to pay any money to get a job. Please report fraudulent jobs to info@newjobsethiopia.com