SMART AND OPERATIONS ROOM MANAGER
Description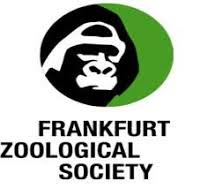 JOB DESCRIPTION
The SMART and Operations Room Manager This will be a numerate person to coordinate data and feed results to managers. They will be in charge of handling and collating data from ecological and threat monitoring, socio-economic data and illegal activity data and therefore they will be invested with responsibility to supply park mangers with timely reports from the database as required and maintain confidentiality especially in relation to illegal activity. Longer term intention is for this role to be a EWCA employee and subsequently taken over by the proposed co-management authority
JOB REQUIREMENT
Bachelor degree in relevant subject
Numeracy: experience and skills in summarizing data and presenting results graphically including analyzing for trends in key ecological and threat indicators
Experience of working with confidential and sensitive data
IT skills including use of MS office, especially Excel and ideally skills in database management.
At least 5 years of experience of working in wildlife/conservation and/or natural resource management related projects
Ensuring data quality and error checking
Preferably experience of SMART and Cyber tracker
Duty station: Bale Mountains National Park, Oromia Region, Ethiopia
Applying Instructions
Interested and qualified candidates shall submit their application letter along with their non-returnable recent CV to the following address:
Frankfurt Zoological Society (FZS)
P.O. Box 100003
Addis Ababa, Ethiopia or
[email protected] or submit it in person to FZS offices in Addis Ababa, Dinsho or Bale-Robe.
Only short-listed candidates will be contacted. Application deadline will be ten days from the first day of announcement.