Social Protection Technical Officer
Description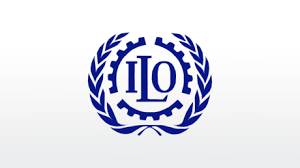 Under article 4.2, paragraph (e) of the Staff Regulations, the filling of vacancies in technical cooperation projects does not fall under Annex I of the Staff Regulations and is made by direct selection by the Director-General.
In order to support the best informed process in the filling of the present vacancy by direct selection, the ILO invites interested candidates to submit their candidature online by the above date.
Technical cooperation appointments are not expected to lead to a career in the ILO and they do not carry any expectation of renewal or conversion to any other type of appointment in the Organization. A one-year fixed-term contract will be given. Extensions of technical cooperation contracts are subject to various elements including the following: availability of funds, continuing need of the functions and satisfactory conduct and performance.
The following are eligible to apply:
ILO Internal candidates in accordance with paragraphs 31 and 32 of Annex I of the Staff Regulations.
External candidates.
Introduction
The ILO is the United Nations institution / organisation whose mission is to promote social justice through improved access of men and women to decent and productive work in conditions of freedom, equity, security and dignity.
The position is opened in the context of the EU financed programme on "Improving synergies between social protection and Public Finance Management (PFM)". The programme is jointly implemented by UNICEF, ILO and the Global Coalition for Social Protection Floors (GCSPF) between April 2020 and May 2023 and has as its developmental objective to increase the population's universal social protection coverage in partner's countries. The project has three specific objectives:
Improve partner countries' design and financing of social protection systems in support of their efforts towards SDGs 1 and 10. It also promotes progress towards achieving the SDGs 2, 3, 5, 8, 16 & 17.

Support governments in implementing and monitoring effective gender-sensitive and disability-inclusive social protection systems and programmes for all while ensuring financial sustainability and macroeconomic stability.

Assist partner countries in developing and applying shock-sensitive social protection programmes and systems adapted to the needs of those living in protracted fragility and crises, including forcibly displaced persons.
Introduction cont'd
Uganda and Ethiopia are two of the eight countries that have been pre-selected to receive support through a joint ILO/UNICEF project under the programme. In both countries, a series of technical support is foreseen requiring a thorough understanding of social protection system and programme design and delivery aspects as well as an understanding of the larger legal, political and financing frameworks within which social protection systems operate.
In Ethiopia, project activities include the following:
Producing a sustainable financing strategy for social protection
Producing evidence on how to extend social security to informal economy workers and supporting labour legislation related to social protection
Building of the capacity of MoLSA and selected BoLSAs to effectively monitor gender-sensitive and disability-inclusive social protection systems
In Uganda, the most important activities are the following:
Technically supporting for the implementation of the National Social Protection Policy, notably through a national dialogue that will follow the Social Protection Policy Options (SPPOT) tool methodology for building consensus around key interventions to work towards the establishment of a national social protection floor in Uganda
Exploring the feasibility of different mechanisms for extending social protection to the informal and rural economy through innovative financing options
Conducting a review of the National Social Security Fund (NSSF) with a view to strengthening its capacity to extend coverage to informal economy workers
Strengthening knowledge and technical capacities of government officials and other stakeholders to design, to deliver, monitor and report on social protection programmes
Introduction cont'd
Carrying out these technical advisory services will require both sound technical expertise and a thorough understanding of the country context, national stakeholders, political and institutional processes. The project will therefore each hire a national project coordinator and share jointly this current position of an international expert who will be based for 18 months in Ethiopia and 18 months in Uganda. This combination of local and international staff will ensure both local expertise and presence on the ground but also quality assurance and sound delivery of technical outputs while at the same assuring cost-efficiency.
Under direct supervision, within the policy and procedural requirements established by the ILO, the Social Protection Technical Officer will assist the overall activities of the above project by providing technical support to the project and contribute to the expected outcomes. The incumbent will promote ILO policies in the related technical areas and other components of the ILO decent work agenda in the field.
Project Management and Reporting lines: supervision to be received by the incumbent (level and type) and to be given by the incumbent
The incumbent will work as Social Protection Technical Officer, under the direct supervision of and report to the Directors of the ILO Country Offices in Dar-es Salam and Addis Ababa and under the technical supervision of the Decent Work Country Team Social Protection Specialists in Pretoria (for Uganda) and Cairo (for Ethiopia). The incumbent will start his assignment posted at the ILO Country Office in Addis Ababa, and then will continue being posted at the Country Office in Dar-es Salaam, while supporting operations in both countries throughout the full duration of the project. The period of posting will be equally shared between the two duty stations taking into consideration the starting and ending dates of the project; the latest estimated at May 2023. He/she will collaborate closely also with the Chief Technical Advisor of the overall Action at the Social Protection Department of the ILO (SOCPRO), in Geneva. The incumbent will work together closely on a day to day basis with the local national staff recruited on the project.
Description of Duties
Provide technical backstopping, project implementation and monitoring of work progress; ensure results are achieved according to work plan and performance indicators of the two projects.
Undertake research and prepare analytical reports in line with the objectives, work plans and outputs of the two projects, paying attention to issues of gender, disability, informal economy, international labour standards and identify best practices in finding solutions to problems identified.
Facilitate the participatory generation of evidence and national dialogue processes on social protection in Uganda and Ethiopia.
Undertake missions (including representing the technical unit at international, regional and national fora) for the purpose of providing technical recommendations on selected topics following ILO established guidelines, manuals and standards.
Monitor and coordinate research carried out by external collaborators, help identifying suitable external collaborators and contractors for conducting certain project activities related to social protection, draft terms of reference, prepare work plan and costs estimates and provide support for preparing the contracts.
Provide technical support to partners to improve the design of social insurance mechanism and improve linkages with other social protection interventions, in particular as regards the extension of coverage to workers in the informal economy.
Support the elaboration of the Social Protection Financing Strategy in Ethiopia and the implementation of the National Social Protection Strategy in Uganda through a completion of a national dialogue using the SPPOT tool.
Education
First level university degree in economics, public administration, development, political sciences, or social sciences with proven expertise in the field of social protection.
Experience
At least five years of professional experience, of which at least three years at the international level in the management, supervision, administration, implementation, monitoring and evaluation of projects related to social protection. Demonstrated experience of working inter-agency with other International Organisations. Familiarity with ILO policies and procedures including experience working with officials of ministries of labour and/or social protection as well as experience in projects related to public finance management would be an advantage..
Languages
Excellent command of English
Competencies
Proven ability to take ownership of all responsibilities, to act with integrity and transparency by maintaining social, ethical and organisational norms, and to meet all commitments within the prescribed time, cost and quality standards.
Ability to participate effectively in technical missions and multi-disciplinary teams; capacity to provide first-line technical advice in the area of specialisation;
Ability to conceptualise and design research techniques and analyse complex cross-national practices and data sets covering a wide range of issues in the specialised technical field;
Ability to use analytical tools and qualitative and quantitative techniques, capability to guide and co-ordinate the work of external collaborators, general service staff or young professionals;
Ability to prepare reports and publications of a high quality, technically sound with conclusions leading to an action plan and programme development and ability to provide credible implementation assistance to senior specialists in carrying out research, project formulation and implementation.
Ability to develop training strategies and design training materials.
Ability to work in a multicultural environment and to demonstrate gender-sensitive and non-discriminatory behaviour and attitudes.
Conditions of employment
Any appointment/extension of appointment is subject to ILO Staff Regulations and other relevant internal rules. Any offer of employment with the ILO is conditional upon certification by the ILO Medical Adviser that the person concerned is medically fit to perform the specific inherent requirements of the position offered. In order to confirm an offer from the ILO the successful candidate will be required to undergo a medical examination.
Any extension of technical cooperation contracts are subject to various elements including the following: availability of funds, continuing need of the functions and satisfactory conduct and performance.
Applying Instructions
For more information on conditions of employment, please visit: https://jobs.ilo.org/content/International/?locale=en_GB
Recruitment process
Please note that all candidates must complete an on-line application form. To apply, please visit ILO Jobs. The system provides instructions for online application procedures.
Applicants will be contacted directly if selected for a written test and/or an interview.
Depending on the location and availability of candidates, assessors and interview panel members, the ILO may use communication technologies such as Skype, Video or teleconference, e-mail, etc for the assessment and evaluation of candidates at the different stages of the recruitment process, including technical tests or interviews.
Assessed candidates who will be considered as appointable but not selected for this position can also be offered to be assigned on another temporary position at the same or at a lower grade provided that said candidates possesses the minimum qualifications for this position.
Fraud warning
The ILO does not charge any fee at any stage of the recruitment process whether at the application, interview, processing or training stage. Messages originating from a non ILO e-mail account - @ilo.org - should be disregarded. In addition, the ILO does not require or need to know any information relating to the bank account details of applicants.
WARNING: Do not to pay any money to get a job. Please report fraudulent jobs to info@newjobsethiopia.com