Description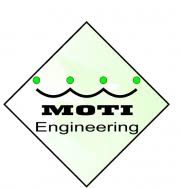 About Moti E.PLC:
Moti Engineering P.L.C is an ICT Company established in 2006 and engaged in supply of banking automation & IT material and solutions providing business. Works aiming to create the maximum  customer's satisfaction.
We're growing, innovative specializing in banking automation, and executed a lot in payment solution technology - from introduction, installation and maintenance services of ATM. Highly qualified in ICT infrastructure and networking projects implementation and Management works.
For further information please visit our website http://www.motiengineering.com/ for details of our business.
Now we are looking for a competent Software Developer, for immediate assignment.
Job summery of Software Developer
Software Developer expected to engage in all phases of the software development lifecycle which include: gathering and analyzing user/business system requirements, responding to outages and creating application system models. Primarily woks around building software by writing code, as well as modifying software to fix errors, adapt it to new hardware, improve its performance, or upgrade interfaces. Involved in directing system testing and validation procedures, and also working with customers or departments on technical issues including software system design and maintenance.
Main Duties and Responsibilities:
Design, Modify and update software database. This includes, but is not limited to: Software Applications, Web Sites, Data Communication Processes and User Interfaces
Test, maintain and recommend software improvements to ensure strong functionality and optimization
Develop, test and implement new software programs
Clearly and regularly communicate with management and technical support colleagues
Independently install, customize and integrate commercial software packages
Facilitate root cause analysis of system issues
Work with experienced team members to conduct root cause analysis of issues, review new and existing code and/or perform unit testing.
Identify ideas to improve system performance and impact availability
Resolve complex technical design issues
Development of technical specifications and plans
Analyze user/ customer requirements and convert requirements to design documents
Make good technical decisions that provide solutions to business challenges
Provide comprehensive support to internal customers; achieve resolution to outstanding problems or issues
Compile timely, comprehensive and accurate documentation and or reports as requested
Possess up-to-date knowledge of technological developments in the industry
Communicate effectively and professionally in all forms of communication with internal and external customers
Possess strong problem solving and decision making skills while using good judgment
Multi-task and change from one task to another without loss of efficiency or composure
Supervise junior software developers on design patterns, development of best practices;
Understand the emerging web and mobile development models.
Required No: 2 (two);
Salary:    Attractive company scale and Negotiable on earning history of the candidate
Benefits: Attractive work related allowances (management, to & from office shuttle service, 11% pension contribution, Medical and 24:00 hours' life insurance, performance based bonus, and other benefits;
Job Requirements
Required Skills and Qualifications
General Programming Skills
Software Design & Software Debugging
Software Documentation, Software Testing
Software Development Fundamentals
Software Development Process
Familiarity with various operating systems
Analytical mind with problem-solving aptitude
Ability to work independently
BSc/BA in Computer Science or a related degree
Ability to function well in team, with no close supervision.
3 & above years' experience, out of which 1 year needs to be Proven experience as a Software developer, from reputable company.
Applying Instructions
How to Apply
Only who qualified candidates are encouraged to apply for this vacancy position:
1.  Online send Your Application letter & CV; - stating the position (Software Developer) on the subject line; mail to "<recruitment@motiengineering.com>" making CC to " maheder.demeswe@motiengineering.com", stating the position on the subject line.
OR
2.  Apply In person or Drop, your Application letter, CV & copy of your credentials - stating the position "Software Developer " on cover / top of your application,  at our Office Located:
2.1."Meskel Flower area in front of Nazra Hotel, on Solo Complex 5th floor Room No. 402,  Moti Engineering PLC ";
or at office located
2.2."Africa Avenue, Mega House/ building, 6th floor office No 610, "
WARNING: Do not to pay any money to get a job. Please report fraudulent jobs to info@newjobsethiopia.com