Somali Regional MAIYCN Advisor
Description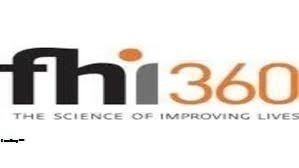 PROJECT SUMMARY
Alive & Thrive (A&T) is a global nutrition initiative to save lives, prevent illness, and ensure healthy growth of mothers and children. From 2009–2014, A&T demonstrated that rapid improvements in infant and young child feeding (IYCF) are possible in settings as diverse as Ethiopia, Bangladesh, and Viet Nam. In 2014, A&T began working in Burkina Faso, India, Nigeria, and throughout the Southeast Asia region, expanding its scope to include maternal and adolescent nutrition, and using agriculture and social protection programs as delivery mechanisms for maternal, infant, and young child nutrition (MIYCN). Currently, A&T is leveraging its robust network and knowledge base to strengthen systems and build capacity in these and other countries across Africa and Asia, and disseminate innovations, tools, and lessons worldwide. The Alive & Thrive initiative, managed by FHI 360, is currently funded by the Bill & Melinda Gates Foundation, Irish Aid, the Tanoto Foundation, and UNICEF.
Alive & Thrive Ethiopia 3.0 is a five-year investment funded by the Bill & Melinda Gates Foundation (BMGF) to strengthen the institutional and human capacities required to achieve the Government of Ethiopia's (GOE) ambitions for nutrition. Since 2009, A&T is working in Ethiopia within the context of the National Nutrition Program (NNP) and the National Nutrition-Sensitive Agriculture Strategy (NNSAS) to promote maternal, adolescent, infant and young child nutrition (MAIYCN) across multiple sectors at the federal, regional, Woredas, and community levels. The A&T Ethiopia 3.0 investment will build upon successes and lessons learned from previous IYCF efforts to significantly improve MAIYCN practices. In this new grant, A&T will provide greater analytical, technical, and systems-building support to bolster the capacity of federal and regional authorities to develop, deliver, monitor, and evaluate quality MAIYCN services.
A&T Ethiopia 3.0 will work in partnership with the GOE and others to achieve the following three outcomes: 1) Sustained capacity at national level and among regional health bureaus to support Woredas in planning, budgeting, implementing and using data to achieve MAIYCN targets in the NNP II; 2) Sustained capacity at national level and among regional agriculture bureaus to improve women's and children's dietary diversity, and access to safe, affordable and nutritious foods; and 3) Knowledge and learning generated and tools and lessons learned disseminated in priority technical areas for improved MAIYCN at scale. Alive & Thrive is funded by the Bill & Melinda Gates Foundation and the governments of Canada and Ireland. The initiative is managed by FHI 360.
POSITION SUMMARY
The overarching objective of the position is to be responsible for supporting the day-to-day activities of the Nutrition Case Team under the Health Promotion & Disease Prevention Core Process or the relevant reporting structure of  Regional Health Bureau in the areas of MAIYCN interventions planning, implementation, monitoring and evaluation to achieve outcomes 1 and 3 indicated above, and ensure delivery of results with the agreed time frame and resources, cohesion across all MAIYCN related activities and efficient cooperation of the different stakeholders involved in the region, with special attention to the regional nutrition case team members for better MAIYCN outcomes.
The Regional MAIYCN Advisor will be based in RHB and work under the guidance of the Health Promotion & Disease Prevention Core Process Owner/relevant respective structure based on the region context, and the Nutrition Officer with functional responsibility to the Senior Program Manager of Alive and Thrive Ethiopia based in Jigjiga, Somali. S/he will also work closely with the Regional Nutrition Sensitive Agriculture (NSA) Advisor seconded at the Regional Agriculture & Livestock Bureau, and the Regional Program Delivery Units (PDUs) of the Seqota Declaration. S/he will support the coordination of the work on a daily basis in collaboration with other technical advisors, and other implementing partners.
The Regional MAIYCN Advisor will provide hands-on technical support and coaching to the nutrition case team members in the RHB and in zonal offices, to support Woredas officials to effectively plan, budget for, and implement MAIYCN services. S/he will support forming a high-functioning regional nutrition project management team comprised of nutrition focal person and technical advisors, health information statisticians, and health extension program staff; work closely with these teams to plan project activities for MAIYCN service delivery, and to develop costed work plans including training, quality assurance measures that use nutrition data to strengthen MAIYCN service delivery, and supervision and coordination mechanisms.
The Regional MAIYCN Advisor is envisioned to be a Senior Nutrition Expert who understands how public service in Ethiopia works, has sufficient program management experience with a results-oriented mindset, and has expertise in one or several areas related to MAIYCN and multi-sectoral nutrition coordination and linkages.
ESSENTIAL JOB FUNCTIONS/ROLES AND RESPONSIBILITIES
Summary of key functions: The Regional MAIYCN Advisor is responsible for the day-to-day planning, implementation and monitoring of MAIYCN and overall NNP Implementation Plan in the regions. Specifically, s/he will focus on achievement of the following key results:
1.      Provide technical assistance to MAIYCN implementation in the respective region:
Support the RHB to develop nutrition specific action plans tailored to the findings of the comprehensive capacity assessment done for the region
Identify and leverage experiences on MAIYCN within the region and at national level
Provide support to the region and Zone to test approaches and platforms that will allow them to expand services with a streamlined set of tools to extend and boost coverage of MAIYCN services
Provide capacity building support for deepening MAIYCN in the region
Provide technical assistance in the identification, design and preparation of activities that support deepening MAIYCN efforts and integration of high impact interventions with improved nutrition outcomes
Build regional and zonal capacity to ensure that Woredas health officials budget for MAIYCN services in their decentralized annual work plans to track the contribution of Woredas to MAIYCN programs each year
Support enhancing competencies of nutrition managers through coaching, on-the-job training, mentoring of junior staff, and ensuring access to relevant information and other online help
2.      Provide technical assistance to strategic use of nutrition data in the respective region:
Support the collection and analysis of evidence, data and management information to enable timely and effective decision-making and planning
Use HMIS and other data to help regional nutrition case team identify low-performing zonal health offices and provide them with the technical support needed to strengthen MAIYCN service delivery in their Woredas
Provide technical support at the regional and zonal levels to set targets for MAIYCN service delivery and continuously monitor data collected on volume and coverage of MAIYCN services
Work with the RHB and Zone to ensure that Woredas have correct estimates of target populations for MAIYCN and are updating this information on an annual basis
Conduct quarterly and bi-annual review meetings with regional and zonal authorities to track coverage of MAIYCN services, to understand bottlenecks in service delivery, and to introduce/strengthen quality improvement measures around MAIYCN
Conduct periodic qualitative assessments to assess whether the quality of HMIS nutrition data has improved
3.      Support the implementation of NNP in the respective region:
Provide technical and advisory support for the implementation of NNP particularly MAIYCN activities according to the approved NNP-II
Provide coaching and mentoring support to the RHB Nutrition Case Team and Woredas level nutrition focal persons who are engaged on the implementation of NNP
Support to ensure execution of the monitoring and evaluation system for the program, as well as regular monitoring and reporting of activities
Conduct regular reviews to monitor compliance with work plans, track program progress, prepare progress reports and other relevant program documentation, and highlight issues requiring corrective actions
4.      Support the multisectoral coordination of nutrition in the respective region:
Spending up to 30% of the level of effort, support the regional PDU of the Seqota Declaration to ensure the review of processes and procedures in place to identify and implement improved ways of working multi-sectorally that increases operational effectiveness and efficiency in terms of nutrition outcomes
Support the RHB Nutrition Case Team to ensure that appropriate procedures and frameworks are in place to support the effective implementation, leveraging and scaling-up of multi-sectoral interventions with improved nutrition outcomes, ensuring their efficient and effective contribution to program outcomes
Support the coordination of key stakeholders in the region to achieve MYICN outcomes
Provide on-going support and technical assistance to program activities that deepen MAIYCN through multi-sectoral coordination and linkages with nutrition sensitive interventions like the Productive Safety Net Program (PSNP) and Agriculture Growth Program (AGP)
Collaborate with BMGF's Ethiopia Integrated Health Plan (EIHP) implementing partners at the regional and zonal levels by jointly developing detailed implementation plans and joint milestones, common progress reports and other documents
FUNCTIONAL COMPETENCIES
Technical Expertise:
Proven knowledge and experience in the areas of nutrition, public health and program management
Theoretical and practical knowledge of MAIYCN within NNP
Diplomatic and conflict resolution skills
Strong understanding of political dynamics in government, civil society and implementing partners in the region
Knowledge Management and Learning:
Ability to share knowledge and experience
Ability to provide top quality expertise on MAIYCN
In-depth practical knowledge of inter-disciplinary development issues
Development and Operational Effectiveness:
Ability to lead strategic planning, results-based management and reporting
Ability to go beyond established procedures and models, propose new approaches, which expand the range of nutrition programs
Ability to work with minimal supervision
Negotiation skills: capacity to work with diverse partners working in nutrition including the regional government, regional PDU members, development partners and civil society
Program management and teamwork:
Work with teams effectively
Works well with a diverse group of people
Focuses on impact and results, and responds positively to critical feedback
Encourages risk-taking in the pursuit of creativity and innovation
Interact with teams effectively and shows conflict resolution skills
Job Requirements
REQUIRED QUALIFICATIONS AND SKILLS
Education:
Master's degree in public health nutrition or Master's degree in Public Health
EXPERIENCE:
At least 5 years of relevant experience in implementing MAIYCN, nutrition or other health-related work
Experience of working with the government especially with Regional health bureau is highly required
Proven subject matter expert with broad understanding of the nutrition space, including nutrition specific and nutrition sensitive issues
Thorough understanding of the regional context and of nutrition program management within this context
Detailed understanding of the NNP and the Government of Ethiopia's response to child undernutrition
Demonstrated ability in health system strengthening to initiate and manage one-on-one counseling or group meetings with nutrition stakeholders at the regional level to advocate for MAIYCN program; orientation, strategy, and skills workshops
Demonstrated ability in organizing supportive supervision and review meetings related to nutrition with government stakeholders and partners
Proven experience in monitoring and reporting out on activities
Ability to think critically and analytically to draw sound conclusions on the basis of evidence and data
Proven track record of building and maintaining strategic relationships, influencing complex processes, working in partnership is essential
Proven track record of designing, appraising and implementing nutrition programs
Experience of identifying and delivering business process improvements
SKILLS:
Strong initiative and self-motivation required, with a commitment to teamwork and effectiveness within the RHB context
Ability to work effectively in a team consisting of people with different technical backgrounds and with varying levels of technical training and expertise
Ability to assess priorities, and manage variety of activities while communicating, connecting, and collaborating with the RHB and A&T staff, a broad coalition of government, NGO, and international partners
Demonstrated supervisory and interpersonal skills, including the ability to facilitate relationships and partnerships, interact effectively with government and partner staff, and mentor junior technical staff
Strong organizational skills
Excellent written and spoken communication skills, including strong presentation skills to report results to regional stakeholders
Knowledge of culture and Somaligna language (both reading and writing) is required.
Additional Information:               Works in a typical government office setting; working conditions include extensive travel within the region to Zone and Woredas
Applying Instructions
APPLICATION PROCEDURE:
FHI360 is an equal opportunity and affirmative action employer. FHI360 is committed to providing equal employment opportunity without regard to race, color, religion, sex, sexual orientation, national or ethnic origin, age, disability or status as a veteran with respect to policies, programs, or activities.
To apply, please submit your cover letter and resume by using ethio-jobs website: www.ethiojobs.net
Deadline: Ten Working days from the date of posting (February 06, 2020)
Only short-listed candidates will be contacted
"Women Applicants are Highly Encouraged to Apply"
WARNING: Do not to pay any money to get a job. Please report fraudulent jobs to info@newjobsethiopia.com