Specialist- NRM/DRM (Re- Advertised)
Description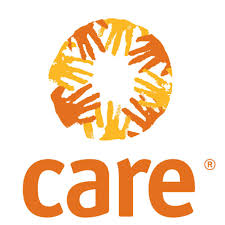 INTERNAL/EXTERNAL VACANCY ANNOUNCEMENT
Specialist- NRM/DRM (Re-Advertised)
CARE is an international NGO with local staff and community partners in more than 90 countries. We create local solutions to poverty and inequality and we seek dignity for everyone every day and during times of crisis. These solutions have a broad range, from clean water to access to education; from microfinance to ensuring that everyone has nutritious food; from agriculture and climate change to disaster response. CARE puts women and girls at the center of everything we do because they have proven to be the best hope for creating lasting change in the world. Our staff live where they work, which makes us effective at understanding the challenges they face. We've been doing this for over 70 years, since World War II. It started with the world's first CARE Package® of food for the post-war hungry in Europe. Our work today is as important as ever, we believe that poverty and inequality are historic injustices that we can end within a generation, for good. If you share our core beliefs: poverty is an injustice; poverty is solvable; and together, we have the power to end it, join us.
Date: August 19, 2020
Vacancy No. 039/20
Position: Specialist- NRM/DRM
Grade: 7C
Salary: USD 992
No of positions; (One)  
Type of Employment- Definite
Duty base and Position:   Oromia (Dire Dawa)
Dead Line:  August 26, 2020
Job function

The Natural Resource Management (NRM)  and Disaster Risk Management (DRM)Specialist will act as the key technical support person supporting the implementation and accomplishment of all natural resource management related activities within the Resilience  in Pastoral Areas ( RiPA ) program. The position will be field based in the operational areas (Somali, Afar and Oromia National Regional states). With supervision and direction from the NRM & DRM Advisors, and the overall Component 1 (C1) leadership ( Team Leader, Improved Disaster Risk Management Systems and Capacity Component). The NRM Specialist will be responsible for ensuring quality technical implementation and coordination around the NRM related activities as per the established RIPA program work plan, guidelines.  The incumbent will also be responsible for capacity building of field staff and government partners in RiPA's key NRM tools, such as, Participatory Rangeland Management (PRM) and other NRM technical approaches. S/he will work closely with and support the field Program Office, as well as other field-based technical specialists of RiPA, to ensure NRM activities are implemented in a coordinated and harmonized manner, in support of the resilience building and livelihood expansion technical areas of the program.
Responsibilities and Tasks
·       Provide systematic technical support to ensure quality and impactful implementation of all NRM related activities in the area of operation, as per the agreed upon work plan and established guidance and support of the C1 leadership team.
·       Support the identification and systematic inclusion of key NRM governance stakeholders at local and regional level in all relevant activities and processes.
·       Support the facilitation of PRM approaches and NRM training, and community based NRM dialogue events for field stakeholders, to support sound implementation of NRM activities.
·       Strengthen performance of the project team in NRM/DRM activities providing on-site support to government staffs/ field officers during activity implementation, and facilitating capacity-building workshops and trainings as agreed upon with NRM and DRM Advisors.
·       Lead Gender mainstreaming approaches in all NRM activities.
·       Identify areas for further capacity development in NRM for field level government staffs, Rangeland Councils, partners and communities;
·       Liaise with C1 leadership, and NRM and DRM Advisors to obtain appropriate support.
·       Regularly provide feedback to the C1 leadership team on the progress of NRM activities in the field, through reporting, articulating successes, challenges and providing recommendations for maximizing impact.
·       Provide support to C2 (Alternative livelihoods), C3 (Intensified and Sustained Pastoral and Agro-Pastoral Production and Marketing) and C4 (Nutrition and WASH): around environmentally sustainable practices related to their field activities.
·       Provide technical support in the implementation of the environmental mitigation and management plan at the field level, supporting all sectors to screen relevant activities against plans.
·       Establish and/or maintain strong working relationships, formal and informal communication mechanisms with all NRM stakeholders at field-level, and within the   RiPA project and CARE's field programming in NRM.
·       Facilitate or strengthen field-level networks and forums on NRM related activities in the program implementation area.
·       Coordinate systematically with the field–based livestock and alternative livelihoods Specialists, other government sector leaders and field-based program office staffs to ensure harmonization of approach in activity implementation, and supporting activities across sectors to build off of each other.
·       Support buy-in and enhanced understanding of RIPA's approach, strategy and intended impact in relation to NRM and DRM activities among communities, local government and other NRM stakeholders at the field level.
·       Keep field offices and C1 leadership team up-to-date on government and partner strategies and activities related to NRM/CC; liaise with C1 leadership team to ensure RIPA   activities are appropriately harmonized with GO and NGO interventions and initiatives.
·       Support linking and harmonization of NRM activities with other components of RiPA    activities, particularly those related to Livelihoods (C2), C3 (Intensified and Sustained Pastoral and Agro-Pastoral Production and Marketing)   and C4 (Improved and Sustained Nutrition and Hygiene Practices).
·       Stay abreast of current trends and best-practices in relation to high-impact NRM techniques and technologies appropriate for dry land areas; work with C1 team and the leadership   to discuss application of these in the RiPA context.
·       Work closely with the C1 leadership team, CARE / Mercy Corps Program Office Managers, and with field-based RiPA teams to monitor and assess program performance against the targets and areas of impact.
·       Support sound implementation of established M&E systems related to NRM and DRM/CCA activities.
·       Inform documentation of best-practices, challenges and lessons-learned from RiPA's implementation; develop documents and presentations as requested.
·       With support of direct supervisors (NRM & DRM Advisors), facilitate regular review and reflection meetings with partners in the field to assess accomplishments, challenges and lessons-learned with respect to NRM and DRM activities that support sustainability and resilience objectives.
·       Provide regular reports and on-going feedback on NRM and DRM activities to the Program Office Manager
·       Make recommendations on how programs can be improved and adjusted to incorporate on-going learning towards maximizing impact.
·       Promote and adhere to the principles and objectives of CARE Ethiopia and its programs;
·       Represent CARE professionally during and after work hours and perform any other duties assigned by supervisor.
Job Requirements
Job Requirements
Qualifications (Know How)
A) Education/Training
Required:
BSC in Rangeland Management, Natural Resource Management, Environmental Science/Environmental Management, Rural development and other field related to NRM or equivalent combination of education and work experience.
Desired: Master's degree in Range Science, Environmental Science, Environmental Management, Natural Resource Management, Rural development or other field related to climate change and NRM.
B) Experience
Required:  Minimum of 5 years' experience working on Natural Resources Management, Participatory Rangeland Management (PRM), Dryland NRM, Pastoral livelihoods and rural development.   Experience in practical field-based activity implementation in dryland pastoral areas and  willingness as well as ability to perform field work and spend extensive time working in remote areas
 C) Technical skills
Required: Good writing and communication skills in English
·       Knowledge of  PRM, participatory assessment, awareness-raising and planning tools for NRM and CCA
·       Skills in organizing and facilitating community field work actions, meetings and workshops.
·       Excellent interpersonal skills and ability to liaise with government, community leaders and other stakeholders at all levels;
 Desired: Knowledge of the local language or long service in NRM fields in the Somali / Afar / Oromia regional states.
D) Competencies
Respect, accountability, courage, excellence, adaptability, stress tolerance, innovation, building partnership, communicating with impact, coaching, facilitating change, developing teams, information monitoring, planning and organizing, leading through vision and value.
Applying Instructions
If you are interested to be part of our dynamic team, exciting work environment and contribute to CARE Ethiopia's mission and vision, please send your CV (not more than 3 page) and cover letter (not more than one page) using one of the following options:
Directly apply through Ethiojobs: www.ethiojobs.net
Send your application by e-mail to: ETH.JobsHR@care.org
Send your application through P.O. Box 4710 addressed to CARE Ethiopia, Human Resources Unit,  Addis Ababa
Apply in person to one of CARE Ethiopia Offices in Addis Ababa, Dire Dawa, Borena, Hawassa, Semera, Chiro, Debre Tabor, Dilla and Filtu
 Note: On the subject Line, please clearly write the position you are applying " Specialist – NRM/DRM ". Your application will be automatically disqualified, if you fail to do so. 
Passionate and dedicated candidates who meet the requirement are strongly encouraged to apply, especially women
 Please note that only shortlisted candidates will be contacted.
WARNING: Do not to pay any money to get a job. Please report fraudulent jobs to info@newjobsethiopia.com