Sponsorship System & data Management Coordinator
Description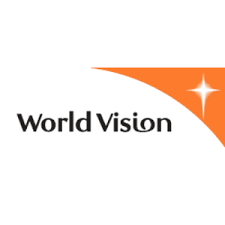 As an International Christian Humanitarian Development organization, World Vision Ethiopia (WVE) is trusted to deliver integrated programs with target communities through its 51 Area programs (APs) located in seven regional states of the country.  WVE envisions a thriving organization where our strong leadership at all levels results in improved delivery of results for children.
  Purpose of the position:
Coordinate and conduct sponsorship system capacity building training to the front line Sponsorship CPOs/AP staffs, provide technical support & troubleshooting, install and upgrade systems, hardware maintenance (scanner, photo printer, ID card printer and Mobile, etc) and conduct monitoring visits to CPOs/APs and ensure proper usage of sponsorship systems which enhance and maintain quality sponsorship ministry that contributes for the Wellbeing of Children. Support APs/CPO quality assurance and ensure information management data quality, data entry, monitoring, tracking, exception reports, follow-up reports
Major Responsibilities:
Capacity building CPOs/APs frontline staff.
·       Conduct sponsorship systems & business training need assessment, analysis, and interpretation for its implementation.
·       Prepare, update, and organize training materials on sponsorship systems and related business processes.
·       Prepare user guides and other Sponsorship systems and Data management-related guides to end users so that they can be able to use the system effectively and maintain data quality.
·       Conduct training to new sponsorship system users on the ongoing and new sponsorship systems of the organization.
Technical support & Trouble Shooting.
·       Ensure handling of sponsorship systems & hardware is according to set standards, Provide support in maintenance, and ensure timely and accurate services are delivered to stakeholders.
·       Register incidents in service now and manage them in terms of their priority respectively.
·       Support the Sponsorship system and data management coordinator on checking, testing, and confirming new sponsorship equipment's compatibility against the existing system.
·       Install, configure, maintain and support all Sponsorship systems to APs.
·       Support the sponsorship systems and data management coordinator in new sponsorship systems installation and upgrading process in collaboration with CPOs/APs team.
·       Support and Follow up all AP in the National Office in Sponsorship systems upgrades and Data reconciliations processes in accordance with GC Guideline by closely working with CPO Sponsorship/ ICT and AP team.
Ensure data quality of System records
·       Ensure that RC records at AP are updated according to the organization business-standard
·       Support and Follow up CPO and APs on RC Data Quality management against the needed organizational sponsorship business standard and GC's Auto APR certification requirement Criteria by closely working with GC, CPO, and AP team.
·       Resolve data discrepancies between the System server and AP machine by closing working with GC, SO, CPO, and APs.
·       Ensures that child data made available on a regular basis for staff/partners review and decision-making.
·       Support and follow up APs on AUTO APR Data quality, data entry, monitoring, tracking, exception, and follow-up reports.
Monitoring
·       Provides support to ensure Child Monitoring Standards are meet.
·       Supports APs on the establishment of monitoring processes and systems through community and volunteer arrangements.
·       Support APs on implementation of Integrated Activity and child monitoring.
·       Support APs in the incorporation of child protection standards in sponsorship processes.
Sponsorship Communication
·       Ensures sponsor communication activities are designed in such a way to contribute to CWB.
·       Coordinates information management, data quality, data entry, monitoring, tracking, exception reports, follow-up reports.
·       Ensures the target met in delivering of all the Sponsorship Media - Child and Community Content as and when requested by SO.
·       Support the Sponsorship system and data management manager by sending any sponsorship system updates from the GC to all system users.
·       Coordinate and Support APs/CPOs in transferring Sponsorship2.0 initiative products (CGV, CUP, CUV, CGP, YIV, YUP , etc ).
·       Networking communicating APs and CPOs on message and system updates
·       Programme team support and development
·       Engages in own personal learning and development and spiritual maturity and contribute to the development of colleagues
·       Contributes to ongoing reflection and learning within the team to improve program performance.
Job Requirements
Previous relevant experience, including at least four years of system support and sponsorship business.
Experience with training, child-focused empowerment programs, and child monitoring.
University Graduate – BA /B.Sc. in Computer Science/Information Technology, MIS & other related fields.
Knowledge of working, operating Mobile Devices efficiently, and customer support experience.
Working Environment / Conditions:
Willingness to be flexible with hours when necessary and able to travel often in the field (25% of the time).
Applying Instructions
Interested applicants are required to Write Position Title on the subject line and attach the Current CV with three references & fill the employment application form which can be found in http://docs.ethiojobs.net/wve-jaf.pdf ) and email before the closing date of this announcement to  Recruitment_ethiopia@wvi.org.
World Vision has zero tolerance towards abuse and exploitation of children and vulnerable adults. Every prospective employee, volunteer, and intern is obliged to comply with world vision's child and adult safeguarding policy."
Note: we do not receive hard copies
WARNING: Do not to pay any money to get a job. Please report fraudulent jobs to info@newjobsethiopia.com