Staff Safety and Liaison Officer
Description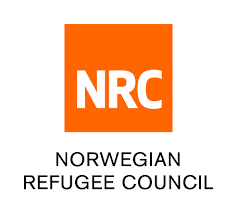 Job Title: Staff Safety and Liaison Officer - National Position
Reporting to: Area Manager
Job Based at: Assosa and all camps
Being an employee of the Norwegian Refugee Council (NRC) in Ethiopia the Safety and Risk Management Officer is expected to represent NRC in a responsible manner and always act in accordance with NRC's Code of Conduct.
Roles & Responsibilities:
The Safety and Risk Management Officer will be based Assosa with frequent travel to all camps, will work under the supervision of the Area Manager, according to NRC's strategies, objectives, programme policy and plan of action.
Generic responsibilities:
The Safety & Risk Management Officer is responsible for implementing staff safety security and security, based on NRC policies and SOPs, at Assosa field office, camp based offices, and field based travel movements in Beneshangul Gumuz region.
Liaison Roles
In consultation with area manager, maintain NRC's relationship with key government institutions, this included attending key bilateral and coordination meeting.
Create smooth work relationship between the organization and other parties
Advice the area management team on government relations and facilitate meeting and appointment as appropriate.
Contribute to NRC Strategic and programmatic planning including development of government relations.
Facilitate NRC compliance   with required regional registration and approval, and maintain a filling system (online hardcopy as required)
Staff Safety and Risk management
Implement NRC's safety and security policies at field level;
Conduct regular security and risk assessments to identify safety and security needs;
Train staff in safety and security and provide regular briefings and updates;
Immediately report all breaches of safety and security procedures and all threats to NRC staff, beneficiaries, activities or assets;
Facilitate staff evacuation in emergency situations;
Liaise with UN agencies, NGOs and other external actors to gain security information;
Specific responsibilities:
Coordination with the Country Safety and Risk Management Manager and AM in analyzing and assessing security situation and threats in NRC areas of operation and ensure that appropriate measures are taken for safe operation. Be familiar with all existing NRC security and safety documents and tools in place. Help modify/Update existing policies and develop new ones as needed;
Produce regular weekly written reports on the security situation in the field office based on the current information available from other agencies, NRC sub offices, media and other sources. Monitor local and national news (radio, television and print) and translate appropriate information in daily updates. Inform SRMC and AM on issues that may have an effect on NRC security in the region and advise on precautionary measures;
In coordination with SRMC, ensure regularly updated incident mapping based on gathered information. Map and advise on Go/No-Go areas;
Liaise with NRC hired guard service including duty rosters, leaves, payment, scope of work etc...
​​​​​​​Generic professional competencies:
First level university degree, preferably in Security Management, law enforcement or other related social science field
Minimum three years of experience law informant and  working in security management preferably in humanitarian/recovery context
Context/ Specific skills, knowledge and experience:
Experience from working in complex and volatile contexts
Technical expertise in security management required
Knowledge about own leadership skills/profile
Fluency in English, both written and verbal Working knowledge of Microsoft products (Word, Excel); Experience in dealing with institutional actors and government authorities
Experience in managing and leading programmes within partner networks and /or consortia
Experience in organizational representation, coordination and liaison
Be conversant and have good understanding of the NRC and WFP security management procedures and the function of UNDSS in management of security of UN agencies, highly desirable
Ability to multitask, assess, organize and execute with minimal oversight or direction; Operate well in austere and sometimes hardship environments
Strong attention to detail
Job Requirements
​​​​​​​Generic professional competencies:
First level university degree, preferably in Security Management, law enforcement or other related social science field
Minimum three years of experience law informant and  working in security management preferably in humanitarian/recovery context
Context/ Specific skills, knowledge and experience:
Experience from working in complex and volatile contexts
Technical expertise in security management required
Knowledge about own leadership skills/profile
Fluency in English, both written and verbal Working knowledge of Microsoft products (Word, Excel); Experience in dealing with institutional actors and government authorities
Experience in managing and leading programmes within partner networks and /or consortia
Experience in organizational representation, coordination and liaison
Be conversant and have good understanding of the NRC and WFP security management procedures and the function of UNDSS in management of security of UN agencies, highly desirable
Ability to multitask, assess, organize and execute with minimal oversight or direction; Operate well in austere and sometimes hardship environments
Strong attention to detail
Applying Instructions
WARNING: Do not to pay any money to get a job. Please report fraudulent jobs to info@newjobsethiopia.com