Store Keeper 1 (Re-advertised)
Description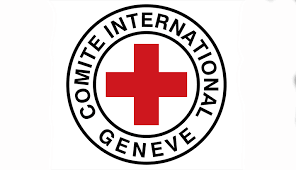 EXTERNAL VACANCY ANNOUNCEMENT
The International Committee of the Red Cross (ICRC) is an impartial, neutral and independent organization whose exclusively humanitarian mission is to protect the lives and dignity of victims of armed conflict and other situations of violence and to provide them with assistance.
For more information, visit website: https://www.icrc.org/
The International Committee of the Red Cross (ICRC) Delegation in Ethiopia is looking to hire an experienced, highly motivated and qualified person to fill the position of Store Keeper 1(1 year fixed term contract), based in Shire.
GENERAL DUTIES
·        Understands and adheres to the seven Fundamental Principles of the International Red Cross and Red Crescent Movement
·        Understands and adheres to the ICRC Code of Conduct
·        Understands the roles of the components of the International Red Cross and Red Crescent Movement
·        Respects and observes staff regulations and security rules at all times
·        Represents the ICRC in a professional manner at all times
·        Develops and maintains a pleasant and conducive working environment with colleagues and line managers
·        Performs all duties with the highest level of confidentiality in the interest of the employees and the ICRC
·        May be asked to perform tasks not covered in this job description and to provide support to other departments when necessary
ACCOUNTABILITIES AND RESPONSIBILITIES
Functional Responsibilities:
§  Receives and checks incoming goods (medical and all non-medical) against the delivery note and reports any issues.
§  Ensures that goods (medical and all non-medical) are properly stored, picked, packed and loaded and reports any issues.
§  Ensures that all the stored goods (medical and all non-medical) are properly labelled (expiry dates, batch numbers, manufacturer, PO. No. etc.) and recorded.
§  Weighs and tallies goods during loading and unloading.
§  Updates bin cards and stock cards when supervising an inventory transaction.
§  Participates in inventory counts.
§  Keeps the facility's equipment and materials neat, clean and orderly and reports any issues.
§  Where required, ensures that temperatures are duly recorded.
§  May be called upon to supervise the Loaders or day workers.
Warehousing and Dispatching
§  Ensures proper storing of items according to local & ICRC requirements.
§  Fully operates in the warehouse and responsible for all storekeeping activities.
§  Fully operates printing pick-slips, picking, packing, labelling and dispatching of items, printing bin cards and labelling for new arrival items etc.
§  Creates entry form for newly arrived items whenever required.
§  Ensures arrangement of the shelving of the items as per their appropriate locations
§  Ensures that cold chain equipment's are working properly, and that daily monitoring is in place
§  Ensures FIFO stock rotation or follows FEFO.
§  Monitors monthly expiry dates and submit to store keeper 2 a list of items with a short shelf life
§  Ensures that cold chain is maintained during transport
§  Exercises temperature mapping as per the SoP.
§  Ensures that storage and transport of medical goods complies with pharmaceutical laws and regulations in the country.
§  Prioritizes the warehouse and dispatch daily work in collaboration with store keeper 2
Quality Control
§  Checks conformity of the received goods with the PO/waybill
§   Inspects samples of all batches of arriving supplies.
§   Organizes return or exchange of rejected goods
§   Follows-up any claim reports from the field concerning quality with the respective supplier and maintaining a file with all claims
Reporting / Statistics
§   Issues claim report for missing items and losses/damages
§    Provides information and data for compilation of the monthly statistics
§    Maintains adequate filling and archives
§    Ensures that back up of electronic files are done on a regular basis
Others 
§  Briefs and trains new loader/manual employee
§  Represents the ICRC towards the authorities in all matters.
§  Develops and maintain a good working atmosphere
§  Proposes points to be improved for future
§  Ensures respect of internal procedures
§  Weekly backup of all essential computer files
ADDITIONAL DUTIES
§ Follows up on all work-related messages and correspondence with the relevant contacts and departments
§ Is aware of the delegation's objectives and has a good knowledge of the Movement and other contacts relevant to the position
§ Collects and shares information to improve the ICRC's understanding of the environment and humanitarian trends and responses.
§ Should accept any duties and responsibilities given in relation to warehouse operations/activities not specified here.
§ Represents the ICRC in an appropriate way during activities, in meetings and in the field, and avoids any activity that may reflect negatively on the ICRC's image
§ Takes responsibility for his/her own professional learning and development
§ Contributes to the analysis of the security, socio-economic, cultural and political environment relevant to the ICRC and share relevant information with colleagues.
§ Reports events and changes that could have an impact on ICRC's activities and hence provides sound elements to the Delegation that allow to establish objectives and priorities.
Job Requirements
·        College or University diploma in warehousing/stock/supply Management.
·        Vocational training in administration or logistics, medical store keeping, or equivalent experience is an asset
·        Minimum one years' experience in storekeeping.
·        Good command of English, Amharic and Tigrigna.
·        Computer literacy
·        Team-management experience an asset.
·        Driving license (3rd grade preferable) is an asset
Applying Instructions
Electronic application can be made ONLY through the ethiojobs.net website. Alternatively, you can submit application & CV with copies of relevant documents at the ICRC Sub Delegation in Mekele OR, send to the ICRC Delegation Addis Ababa, Human Resources Department, P.O. Box 5701, Addis Ababa.
Closing date: June 20, 2021
Women applicants and persons with disabilities are highly encouraged to apply.
Please note that only short-listed candidates will be contacted at all stages of the selection process.
WARNING: Do not to pay any money to get a job. Please report fraudulent jobs to info@newjobsethiopia.com