Strategy and Communications Lead
Description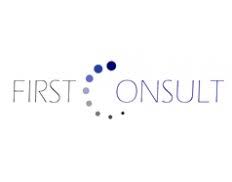 ABOUT FIRST CONSULT
First Consult is a consulting firm in Ethiopia specializing in delivering effective and business-oriented solutions for development, business, strategy, human resources, finance and investment problems and needs of its clients.
In addition to Business Development services, transaction advisory, development consulting and investment services, First Consult offers training and capacity building to organisations and individuals on various professional skill areas. Key themes of professional development include financial planning, business plan writing, proposal writing, time management, communications, personal development, decision making, human resource development and project management.
ABOUT THE BRIDGES PROGRAMME
FC is contracted to provide management and technical support services to MasterCard Foundation to support the creation of close to 600,000 youth jobs (80% women) and 15,000 MSMEs, with 300,000 unemployed youth trained through supporting IP job creation initiative and market linkage between IPs and MSMEs.
The BRIDGES Programme will address two fundamental, immediate and complementary challenges to unlock the potential for job creation within IPs and their surrounding ecosystem. (1) Making the industrial workforce markets work, which through the Enterprise Partners Programme, First Consult has successfully piloted in a few industrial parks and is now ripe for scale-up. (2) Making the IP business linkages (MSME) markets work to enhance domestic manufacturing value-added (MVA) for every given dollar of export. This will be done by substituting the currently-heavy import-dependent operations – itself a constraint on the factories - via local suppliers (MSMEs) in a number of ways.
Labour market: BRIDGES will scale-up proven and successful worker recruitment and retention interventions to six further industrial parks (to be selected in consultation with GoE and other development partners) increasing the total number of IPs that BRIDGES works with to ten. The worker recruitment intervention helps provide platform for factories and workers to create smoother linkage which will help address the quantitative and information mismatch problems in workers recruitment. Once in employment, factories will be supported to provide soft skills training as a key element of induction and managing job expectations. The training modules will use a standardised soft skills curriculum aimed at addressing the "Soft" elements of the transition that stems from workers moving from a village-based, family/community-based and agrarian life to an alien environment in the industrial, individualistic living of an urban setting.
MSMEs market: BRIDGES will work with MSMEs to enable them tap into major market opportunities around the 10 major IPs and Anchor Enterprises outside IPs. The work will involve a major information, coordination, capacity development and access to finance initiatives to be undertaken in partnership with key IP, AE and MSME stakeholders at various levels including Demand (IP markets), Supply (MSMEs), Linkage (information, transaction and payment platforms) and Ecosystem (macro and other meso level actors).
The key departure from prior MSME development efforts, will be to leverage the demand side to be more than just a passive or reactive customer at the end of the process and to facilitate the linkage at the beginning in a demand-driven way. BRIDGES' facilitation will enable to bring the AEs, MSMEs and necessary public and private stakeholders together and de-risking the initial rounds of technical assistance and business linkage transactions. In order to ensure the marketability of the various types of BDS delivery as well as outreach, BRIDGES is proposing to create a win-win Public Private Partnership (PPP).
Access to finance: this applies to both direct workers within parks as well as MSMEs that BRIDGES will be working with. Access to finance will be facilitated through SME finance programmes, private equity funds, advisory services, as well as availing grant facility through a crowdsourcing platform. BRIDGES will also facilitate innovative and progressive (pre)payment & risk reduction mechanisms from the customers (factories, workers, government) based on MSME performance and track record (credit scoring via the data from the e-commerce payment platform).
POSITION SUMMARY
First consult is looking for a strong Strategy and Communications Lead, for the BRIDGES Program. The Expert will work closely with all BRIDGES Leads, the team leader and others to support internal and external communication and outreach goals.
Deliverables:
Work closely with the Measurement, Evaluation, Research and Learning team and BRIDGES Leads to produce quarterly and other periodical reports.
Provide advice on BRIDGES program brand positioning, website, social media channels, collateral and other materials
Develop a communications strategy for the BRIDGES PROGRAM in consultation with Program and BRIDGES Leads Vis-à-vis First Consult's Communication Strategy
Develop an overall branding and visibility package, as well as various communication materials to highlight ongoing activities to local/international public-private affiliates through external and internal medium channels including both mainstream and social media
Identify and support opportunities to create visibility for the BRIDGES Program through its partner's network and relevant events
Perform other duties and responsibilities as required
Job Requirements
 Education:
 Minimum MA in English, Literature, Communications or related fields
Experience:
Minimum of 6 years of relevant experience in development communications, specifically in knowledge management and strategy development
Skills and abilities
Strong command of English and Amharic languages
Specialized skills in Microsoft Office particularly PowerPoint and other publication and graphic design softwares
Aptitude for strategic thinking and operational implementation
Strong interpersonal skills and the ability to build relationships based on mutual trust and respect
The ability to influence and successfully persuade staff at all levels
Ability to work with diverse group of staff, partners and clients
Ability to display initiative and pro-active approach to problem solving
Applying Instructions
WARNING: Do not to pay any money to get a job. Please report fraudulent jobs to info@newjobsethiopia.com