Student Counselor and Dean of Students
Description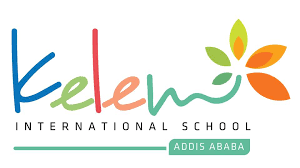 Our School is a preK-8 school system that was established by the Swedish Embassy in Ethiopia in 1946. Our mission is to facilitate the realization of every child's full potential and develop resilient, curious, open-minded and reflective students who are able to express themselves fully and effectively.
We currently have 174 students. We are happy to announce that the school is now reopened as after COVID-19 lockdown. Our school is an independent not-for-profit school and is interested in hiring professionals for the following position listed below to start their duties as of as soon as possible.
Please note that all interested applicants are expected to fulfill the following professional qualities:
Model exemplary behavior for students
Be effective contributors to all team processes within the school
Demonstrate enthusiasm for students and their learning
Motivate students and inspire continuous learning
Be committed and open to professional development as a teacher
Value and contribute to the multicultural work environment
Maintain an open, honest relationship with their supervisors
Contribute positively and effectively to school-wide professional development activities
Be able to respond positively to constructive feedback with view of continued professional development
Implement school policies and procedures and enforce school rules in a consistent manner
Take all necessary and reasonable precautions and actions related to student safety
Be prepared to work beyond the school day, when required, for the benefit of our students and their learning
Willingly perform other reasonable duties as assigned.
Openings:
Student Counselor and Dean of Students
The Student Counselor & Dean of Students will provide support to teachers, students and their families in the development of goals and plans for student success and well-being in the classroom, empower families to increase their involvement and assist in their student's education, facilitate engagement in school activities and provides clear and consistent communication regarding school expectations and activities. The Student Counselor & Dean of Students along with the school's Learning Support will administer assessment for student enrollment, assign and oversee the implementation of an Individual Educational Plan and learning support provisions for inclusion programs
The Student Counselor & Dean of Students will also work with students on an individual basis to resolve challenges related to success in the classroom and guide them in their successful inclusion in the classroom. The post holder should be available to students to provide guidance that will lead to increased self-reflection, personal growth and awareness. Teaches students social skills/protocols and helps facilitate resolution of social conflicts.
Job Requirements
Job Specification:
 BEd/BA/Med/MA in Psychology, Guidance Counseling or related field
A minimum of 5 years' experience in teaching and counseling students
Ability to deliver classroom lessons in areas such as study skills, time management, self-esteem, goals setting, understanding diversity, sexual and drug education, careers, etc.; able to provide support and counseling to parents and families about their children, facilitating conflict resolution and counseling students individually and/or in groups; ability in advocating for the academic achievement of all student and in supporting classroom teachers in classroom management and in understanding and addressing difficult behavior; counseling students with disciplinary problems for follow-up; able to addressing needs of all students through prevention and intervention and directing programs carried out by the Learning Support staff.
Applying Instructions
Send by email to hr@scsaddis.com latest by 4 p.m., on October 23, 2020 Applicants are strictly instructed to only submit an application letter and a CV. No other documents should be delivered or emailed. If email is used, the subject should specify the job position and the name of the applicant. Failure to adhere to instructions may lead to disqualification.
School address:
The HR office
The Former Swedish Community School
Dar Sahara street, Kazanchis,
Cobble stone road opposite Meles Foundation
House # 9999
Tele: +251 09 11 527341 or +251 11 5579781
Please note that applicants will be contacted for further assessment only if they are shortlisted.
WARNING: Do not to pay any money to get a job. Please report fraudulent jobs to info@newjobsethiopia.com