Description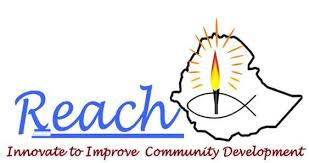 External Vacancy Announcement 
Brief introduction
 The Tuberculosis Local Organizations Network (LON) is the USAID funded project designed to fight and end TB effectively and efficiently by partnering directly with local entities within TB priority countries of which Ethiopia is one, to provide accessible services, resulting in increased diagnosis and treatment success rates.
The TB LON Urban project awarded to REACH Ethiopia is a Fixed Amount Agreement implemented by REACH Ethiopia, Hiwot Integrated Development Association (HIDO) and KNCV Tuberculosis Foundation. The project will focus on finding and referring the missing TB cases in 3 urban administrative settings (Addis Ababa, Dire Dawa and Harari) by using urban community TB approach to increase its contribution of case notification from 3.4% to 20% and ensure improved case notification by finding missed TB cases. The project will also aim to strengthen the organizational capacity of local organizations and TB survivors' associations and enabling environment for urban TB programming. The primary beneficiaries of the project will be key populations living in urban areas of the three cities. The project will be implemented in collaboration with the Regional Health Bureau (Harari), city administrations (Addis Ababa and Dire Dawa), subcity health departments (Addis Ababa), family health team, the urban health extension professionals, public health facilities, health development armies (HDAs), community associations, Idir, Civil Society Organizations such as former TB patients associations and Network of PLHIV.
 Purpose of the position (general)
 Under the leadership of the Technical Coordinator, Sub city Coordinator is responsible for planning, governance and for overseeing the successful implementation and delivery of the program's activities at Sub City level that the project achieves its intended goal. He/she coordinates the planning and provides oversight to all programmatic and technical areas of the sub city under the Urban TB LON project.
 S/he will lead the overall day to day management of the project and the resources (Finance, Human resources and time), technical direction of staff at woreda level and lower structures, and technical direction of the project's detail activities such as work planning, implementation, monitoring, reporting, evaluation, coordination and partnership. The Sub city coordinator will be the Activity's key liaison with Technical Coordinator, government counterparts, other non-government organizations and local associations at Sub city level. S/he will manage and supervise the work of program personnel and sub grantees and ensure that all program assistance is given in a technically sound and appropriate manner as well as level. S/he will be expected to have regular and transparent communication with the Technical Coordinator and other sections.
 He/she will identify technically sound, cost-effective, and practical approaches to enhance urban TB control that are consistent with sub city's Health sector and donor policies and priorities. The Sub City Coordinator works with technical advisers, other Sub city Coordinators who are located across the program implementation cities as needed and as approved in the work plan. She/he provides day-to-day supervision to technical staff of the project at woreda level. He/she enhances and anchors the in-depth knowledge of specific technical areas and ensures the quality of work of the TB LON project at sub city level and lower structures.
Answerability and Position in the organization
The Sub City Coordinator reports to the Technical Coordinator. The Sub City Coordinator represents the project and organization on technical issues and fully mandated to handle TB LON related issues with the sub City's relevant GovE offices.
Major and overall Duties and Responsibilities:
The role of Sub city Coordinator is to:
Development and Management of project plans at sub city level (sometimes multiple plans);
Develops and schedules project work plan in accordance with specifications given to him/her;
oversees daily operations and coordinates activities of project; determines priorities;
Reviewing the plans regularly to ensure tasks and milestones are being achieved in a timely manner and Preparation of project status reports, manage presentations at sub city level, design agendas whenever need arise to do so, etc.
Take an active part in the project issue/risk management process, by contributing to the identification and prioritization of existing and potential issues and risks, and helping to develop local level strategies and controls to mitigate these;
Use sound judgment to identify which issues and risks should be reported to senior management managers and groups, and prepare relevant reports/documentation;
Check project compliance against donor, organization as well as MOH policies, and highlight any issues to the Technical Coordinator;
Provide a skilled facilitation support to the lower level project teams that the project achieves its predetermined goals and expectations;
employ effective organizational and administrative processes, together with their knowledge and/or experience of project management practices, to facilitate the successful achievement of the project objectives;
Build and maintain effective relationships with a wide range of people and sectors in the sub city s/he is assigned in addition to their own team;
Help build lower level team project management capability by collaborating with other staff, coaching and mentoring others and generally encouraging the appropriate use of project management technique;
Manage communications through media relations, social media etc;
Help build positive relations within the team and external parties;
Keep all members of the team up-to-date with relevant project information;
Frequently communicate with team members to ensure maximum efficiency;
Schedule and organize meetings/events and maintain agenda;
Ensure technology is used correctly for all operations (video conferencing, presentations etc.) when appropriate;
Create presentations, summaries and helping materials to ensure better communication and understanding of the program;
Monitors and supervises the activities of TB Outreach Officers and volunteers;
Be vigilant on changing needs of program beneficiaries and keep adjusting schedules as appropriate;
Oversees daily operations of a project at sub city level and determines priorities;
Complies with policies and procedures governing the project and ensures that the project is operating at maximum efficiency;
Prepares reports regarding project operations;
Analyzes and evaluates the effectiveness of the project and develops new methods aimed at greater success;
Trains TOOs and volunteers to ensure proper operation of the project;
Interacts with members of the community to help achieve project goals and objectives;
Contract term:   Full time Position, fixed term as per the project period
Number of positions:         2     
Job Requirements
Qualifications and Requirements
Master's Degree in public health or equivalent, minimum of 6-year relevant work experience in TB control of which 4 years is a senior advisory/managerial experience;
Bachelor's Degree in public health, minimum of 8-year relevant experience in TB control of which 6 years is a senior advisory/managerial experience;
Proven experience in health program management of at least 5 years;
Experience of urban TB program management is an asset;
Proven stakeholders management skills and proven track record in people, partners and project management;
Proven experience managing teams;
Excellent verbal and written communication skills in English and Amharic;
Experience in capacity building and utilizing participatory learning methodologies;
The ability to organize and prioritize with eye for detail;
Past experience with USAID projects would be an advantage;
Previous working experience as a Coordinator at zonal and/or district level;
In-depth knowledge of TB project management;
In depth knowledge of rural and urban TB implementation;
Excellent organizational and time-management  skills;
Outstanding communication, interpersonal and leadership skills;
Willingness to locate in AA and selected sub city.
Applying Instructions
Only internal candidates meeting the required qualifications and experience are invited to send their application letter, Updated CV, credentials and summary of relevant work experience in one page to nigatuwa.alako@reachet.org.et and/or nigesweet@yahoo.com within 5 working days from the first appearance of the announcement.
WARNING: Do not to pay any money to get a job. Please report fraudulent jobs to info@newjobsethiopia.com