Subject Specialist and Human Resource Specialist
Description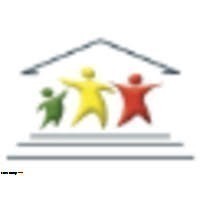 Company: Beteseb Academy
Position: Subject Specialist and Human Resource Specialist
Salary:- Attractive and Negotiable Application
Deadline:- From the date of its publication up to 15 consecutive date
Qualifications/Skills
=> Subject specialist:-
Master's degree in Physics major Maths minor, English major Amharic minor, Chemistry, History major Geography minor.
Qualifications/Skills:-
• The minimum age for hiring is 30 years
• Demonstrated classroom implementation of best practices and instructional strategies
• Demonstrated knowledge of data analysis and data-driven instructional planning
• Demonstrated success in working with adult learners
• Demonstrated strong leadership skills
• Demonstrated ability to consult with and facilitate groups
• Ability to work and/or support work across all grade levels 1-12
• Excellent verbal and written English communication skills
• Willingness to successfully implement all relevant parts of the strategic plan
• Ability to maintain the confidentiality of schools, teachers, and classrooms
• Demonstrated ability to use technology and willingness to teach others
• Demonstrated ability to work effectively as part of a team and solve problems collaboratively
• Willingness to learn new skills
• Relevant Work experience: Minimum of 5 years of successful teaching experience of the subject
=> Human Resource Specialist
Qualifications:- BA Degree or Master's degree in Management, Human Resource Management, Business Administration, Public Administration & Other Related fields from recognized university
Human resources specialists are often trained in all human resources disciplines and perform tasks throughout all areas of the department. In addition to recruiting and placing workers, human resources specialists help guide employees through all human resources procedures and answer questions about policies.
Required Knowledge, Skills and Abilities
• Ability to work with a significant diversity of individuals and/or groups required.
• Ability to problem-solve, analyze issues and create action plans and/or alternatives.
• Ability to meet deadlines and work independently.
• High degree of confidentiality and diplomacy.
• Desire to remain current concerning HR regulations and legislation.
• Effective use of oral and written communication skills.
• Knowledge of regulatory language with respect to collective bargaining agreements and labor laws.
• Ability to interpret and apply program or department information in making decisions or providing information to others.
• Ability to routinely gather, collate and/or classify data utilizing defined methods and processes.
• Ability to make independent decisions when necessary.
• Ability to work at a fast pace, when necessary, while maintaining a high level of professionalism in the resolution of employee issues.
• Proficient use of technology in an office setting using complex data systems.
• Responsible administrative support experience. Human Resources experience in a school environment is preferable.
• Relevant Work experience: 3 years of directly related work experience
Education Level     :     Master's
Experience     :     3-5 years
Location
City     :     Addis Ababa
State     :     Addis Ababa
Country     :     Ethiopia
Applying Instructions
• Interested & Qualified applicants can register in person by submitting their non–returnable CV with copies of relevant credentials with supporting documents, to BeteSeb Academy Kolfe karanyo Sub-city, Ayertena Submitted to the Registrar office For Further Information contact as on; 09 46 80 80 80 & 0113- 47 17 00
WARNING: Do not to pay any money to get a job. Please report fraudulent jobs to info@newjobsethiopia.com