Supply chain Assistant- Warehouse
Description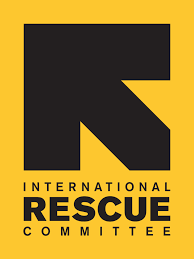 About The IRC 
We are, one of the world's largest humanitarian international Non-Governmental organizations, providing relief, rehabilitation and development support to vulnerable people and communities over 30 countries. We began work in Ethiopia in 2000 in response to severe drought in Ethiopia's Somali region and are currently providing assistance to Ethiopians and refugees in six regions in Ethiopia, implementing emergency and development programs in health, water and sanitation, economic recovery and development (ERD), women's protection and empowerment, education, child protection, and multi-sectoral emergency response
Job Overview:
The Warehouse Assistant is responsible for ensuring the overall care and maintenance of the Adama field office warehouse. The Supply chain Assistant-Warehouse must be able to rapidly turn Program materials around, whilst ensuring the security of the materials and maintaining audit-compliant records and prepare monthly report for the expendables, asset and equipment. The position holder will report to Supply Chain Manager.
Major Responsibilities:
Monitor security of the IRC's storage and supplies.
Receive goods from suppliers and other sites; inspect for damage or missing items; update all warehouse documentation.
Dispense goods to staff, sites, and programs. This includes packaging goods if necessary and updating all warehouse documentation.
Make sure warehouse is organized in a logical way so that materials can be located and counted easily, and there is sufficient space for movement and operations.
Monitor overall storage capacity and needs.
Store materials in a manner that will avoid breakages, contamination, loss, or other damage.
Ensure warehouse safety materials are ready for use in case of incident like Fire extinguishers, first aid kit.
Ensure the warehouse is cleanliness avoid contamination, keep clean and tidy.
Receive completed store's request forms and prepare the goods for issuance.
Prepare payment for labor cost of loading and unloading of materials.
Ensure goods, equipment are signed for received on the request form (office expendables) or waybill.
Prepare monthly report for the expendables asset and equipment.
Consistently track assets and equipment movement in Adama field office.
Implement and ensure clear loading/unloading/ procedures, correct stacking and turnover/FIFO/ procedures.
Properly use the warehouse register for incoming and outgoing materials.
Ensure proper documentation of waybill equipment issuance form delivery report store release dumping sheet and IRC's filing protocol.
Carries out daily, weekly and monthly stock reconciliation.
Ensures documentation and warehousing is kept according to grant agreement donor rules and regulations.
Supervise warehouse transaction records update all the times.
Report status of assets: disposed of stolen serviceable unserviceable donated transferred sold damaged to repair periodically.
Follow-up with staffs in camp location on return of assets on loan and equipment issuance form in respect to the relevant documents.
 Perform any duty assigned by immediate supervisor.
Job Requirements
Education: BA Degree/Diploma in Supply Chain Management, Accounting, Logistics Management, Business Management, or Supplies Management.
Work Experience: minimum relevant work experience of 2 years for Diploma holders and 0 year for BA Degree holders.
Required job competencies:
Knowledge of generic warehouse management systems and forms
Competent use of pc especially spreadsheets (format / sort / filter).
Good command of English and Amharic languages. Afaan Oromo is plus.
Physically mobile, able to lift 30kg without strain.
Good mathematical skills.
Good interpersonal and problem-solving skills and flexibility.
Ability to multi-task & carry out responsibilities independently with minimal technical support.
Applying Instructions
Candidates who meet the above qualifications; please send your CV and application letter only through IRC career site:
External
https://rescue.csod.com/ux/ats/careersite/1/home/requisition/19712?c=rescue
Internal
https://rescue.csod.com/ux/ats/careersite/2/home/requisition/19712?c=rescue
Your application letter/cover letter must include the following information.
Name of the position applied for
Date of application
Summary of your qualifications and experience
Motivation/objective of why you have applied for the job
Please include at least 3 references from current and former supervisors.
Female candidates are highly encouraged to apply!
IRC is an Equal Opportunity Employer IRC considers all applicants on the basis of merit without regard to race, sex, color, national origin, religion, sexual orientation, age, marital status, veteran status or disability.
Standards of Professional Conduct on Beneficiary Protection from Exploitation and Abuse, Child Safeguarding: The IRC and IRC workers must adhere to the values and principles outlined in IRC Way - Standards for Professional Conduct. These are Integrity, Service, and Accountability. In accordance with these values, the IRC operates and carries out policies, Anti Workplace Harassment, Fiscal Integrity, and Anti-Retaliation.
Gender Equality: IRC is committed to narrowing the gender gap in leadership positions. We offer benefits that provide an enabling environment for women to participate in our workforce including parental leave, gender-sensitive security protocols and other supportive benefits and allowances
Equal Opportunity Employer: IRC is an Equal Opportunity Employer and considers all applicants on the basis of merit without regard to race, sex, color, national origin, religion, age, marital status, veteran status, disability or any other characteristic protected by applicable law.
WARNING: Do not to pay any money to get a job. Please report fraudulent jobs to info@newjobsethiopia.com