Description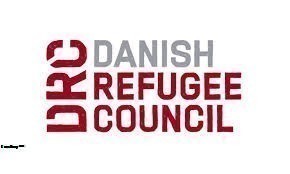 Title: Support Service Manager
Location:  Addis Ababa
Employment Category:  F1
Reporting To: CoP
Start of Contract & Duration:  12 Months
Posting date: January 27, 2020
INTRODUCTION
The Danish Refugee Council (DRC) is implementing a £21 million programme to protect would-be migrants and refugees from unsafe irregular migration through and from Ethiopia. The programme includes three subcontractors and has an operational footprint in Tigray, Somali, Amhara and Addis Ababa.
OVERALL PURPOSE OF THE ROLE:
DRC Ethiopia is looking for a motivated Support Service Manager (SSM) to oversee operations on the programme, including direct responsibility for DRC-led operations as well as coordination with subcontractors and ensuring their compliance with donor and DRC systems, policies and procedures. S/he will have lead responsibility for the administration and management of project funds, ensuring full compliance with all donor terms and conditions.
RESPONSIBILITIES
Operational Platform:
Ensuring a strong operational platform for the programme that enables success, including detailed planning and suitable operational systems are effective and being utilized;
Supporting the Chief of Party with subcontract management by providing timely review of subcontractor operational performance;
Ensuring strong coordination with HR & Admin, Supply Chain and Finance units to ensure DRC support services for EMP are planned, delivered on time and meet the needs of the programme;
Ensuring strong coordinator with partner operations leads, notably Save the Children's Operations Manager, to ensure partner operations are delivered in accordance with programme implementation needs;
Ensuring operations are compliant with DRC operational handbook, DRC Dynamics User Guides and policy briefs by conducting regular field visits and mini-internal audits to ensure capacity is sufficient for the operation;
Where there are conflicts between DFID and DRC operations guidelines, these are explained concretely in the form of annexes to the EMP Operations Guidelines and/or in the form of ad hoc SOPs, as necessary, and duly approved by CoP and HoSS as required.
Undertaking regular review of existing DRC operational policies and procedures against donor requirements and business landscape to develop recommendations for improvement and adaptation;
Working with Risk and Compliance lead, ensure operational systems are in line with the programme risk and compliance framework;
Working with MEAL lead, ensure programme Value for Money (VfM) framework is mainstreamed, that regular VfM assessment and reporting takes place, and recommendations provided to the Chief of Party for areas of improvements and/or action; and
Support DRC Ethiopia Country Office with Ethiopian statutory audit(s) and donor audit(s) as requested
Budget Management and Financial Systems, Policies and Procedures:
Leading budget development and management, ensuring activities are appropriately resourced and that timely, accurate and detailed programme budget management. This will include preparation of regular financial reports, expenditure forecasting, leading budget follow up meetings, monitoring programme cash flow and programme invoicing processes;
Responsible for ensuring that the EMP financial management is in line with DRC procedures and month end closure deadlines are followed strictly, reporting any issues to the CoP accordingly and liaising with the HoSS where additional technical support is required.
Ensuring compliance with the Government of Ethiopia's 20:80 requirements;
Setting up effective comprehensive programme financial management systems, ensuring accounting systems, policies, internal controls and procedures are established and enforced for the collection of accurate, complete and timely financial data consistent with donor and DRC internal requirements;
Providing capacity building to ensure all DRC and subcontractor staff adhere to the program financial management procedures; and
Lead the utilization of DRC's enterprise resource planning (ERP) system.
Ensure the EMP is IPSAS compliant as required by Ethiopian authorities.
Administration/HR:
Ensure all HR and administrative policies and procedures of DRC are followed as per the Operations Handbook and ensure that all partners HR and administrative policies are fully compliant with donor and DRC's requirements;
Create significant awareness of DRC's Code of Conduct (CoC) among personnel through personal example and training on the CoC on a bi-annual basis (and as necessary as requested) to DRC and program partners;
Ensure a sound HR and payroll management system compliant to DRC HR policies is in place and according to the current local laws with respect to VAT withholding and severance policies;
Responsible for ensuring that all DRC EMP staff are scheduled according to the budget forecasts as well as ensuring that tax payments are made to local authorities on a monthly basis, as per internal and national government timelines;
Act as focal point on all matters related to HR for the program, and train staff on HR policies appropriately;
Conduct timely orientation of new staff assigned to the program; and
Management of all program related lease agreements on contracted properties, updating and liaising with the Country Office as needed.
Supply Chain:
Ensure all procurement, fleet management, logistical and asset management policies and procedures of DRC are followed, including providing technical support to programme and subcontractor staff;
Monitor DRC procurement procedures and ensure complete accountability of stock and asset inventories;
Act as programme supply chain focal point for ensuring compilation and analysis of monthly and quarterly performance indicators;
Actively engage and support the program teams in procurement planning to ensure timely delivery of project inputs and activities; and
Oversee preparation of tender documents for local advertisement and convene procurement committees for bid opening processes as required for programme related tenders.
Job Requirements
Experience and technical competencies: (include years of experience)
At least 5 years' experience in similar role (operations management, programme management and/or planning), preferably 8 to 10 years and previous experience in humanitarian/development programmes
At least 5 years' experience with people management, preferably with at least 3 years' experience in providing oversight of support functions (Human Resources, Supply Chain, Administration)
Knowledge of project and budget cycle management is a must, previous experience with DFID desirable
Previous experience working with enterprise resource planning systems is an advantage
Good interpersonal, communication skills with experience in liaising with local authorities and local partners
Flexible, pro-active, and with the ability on follow through on tasks
EDUCATION
University degree in a relevant field (Finance, accounting or any humanitarian activity) or proven work experience that would match a University degree.
LANGUAGES:
Excellent skills in English mandatory
All DRC roles require the post-holder to master DRC's core competencies:
Striving for excellence: Focusing on reaching results while ensuring efficient processes.
Collaborating: Involving relevant parties and encouraging feedback.
Taking the lead: Taking ownership and initiative while aiming for innovation.
Communicating: Listening and speaking effectively and honestly.
Demonstrating integrity: Acting in line with DRC's vision and values
Applying Instructions
Interested candidates who meet the required qualifications and experience are invited to submit updated CV and cover letter explaining their motivation and why they are suited for the post.
We only accept applications sent via our online-application form on www.drc.dk under Vacancies.
Please forward the application and CV, in English through the stated website no later than February 10, 2020.
Gender Equality: DRC is committed to achieving gender parity in staffing at all levels. In light of this, women candidates are particularly encouraged to apply to bridge the gender gap.
Equal Opportunities: DRC is an equal opportunity employer. We value diversity and we are committed to creating an inclusive environment based on mutual respect for all employees. We do not discriminate on the basis of age, sex, disability status, religion, ethnic origin, colour, race, marital status or other protected characteristics
We encourage only qualified Ethiopian Nationals to apply. DRC considers all applicants based on merit.
WARNING: Do not to pay any money to get a job. Please report fraudulent jobs to info@newjobsethiopia.com