Team Lead/Chief of Party, Market Systems for Growth
Description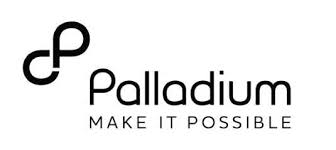 Team Lead/Chief of Party, Market Systems for Growth, CATALYZE - Ethiopia
COMPANY OVERVIEW
Palladium is a global leader in the design, development and delivery of Positive Impact - the intentional creation of enduring social and economic value. We work with foundations, investors, governments, corporations, communities and civil society to formulate strategies and implement solutions that generate lasting social, environmental and financial benefits.
For the past 50 years, we have been making Positive Impact possible. With a team of more than 2,500 employees operating in 90 plus countries and a global network of more than 35,000 technical experts, Palladium has improved - and is committed to continuing to improve - economies, societies and most importantly, people's lives. Palladium is a child-safe organization, and screens applicants for suitability to work with children. We also provide equal employment to all participants and employees without regard to race, color, religion, gender, age, disability, sexual orientation, veteran or marital status. PROJECT OVERVIEW AND ROLE Market Systems for Growth (MS4G) will drive private enterprise expansion to catalyze Ethiopia's future economic growth and prosperity. MS4G intends to foster enterprise-driven growth, especially among private enterprises that have high growth potential and the capacity to catalyze job creation throughout market systems. MS4G will address systemic challenges, including building business development services capacity, creating a more conducive business environment, building the financial sector infrastructure and capability within private finance providers, and expanding the digital economy. MS4G will catalyze private sector growth by improving access to finance and facilitating transactions through targeted interventions across market systems (demand, supply, and enabling environment). Expanded access to finance will also drive change across the market system by increasing business revenue and necessitating job creation. The program has an estimated life of project funding of $55-$70 million, and is expected to operate for five years. While focus sectors will be finalized in collaboration with USAID during the inception phase, it is anticipated that they could include agribusiness, light manufacturing, and telecommunications & ICT (including fintech). Across all initiatives, there will be a cross-cutting focus on women and youth, as well as a focus on ensuring that disparate ethnic groups and regions equitably benefit from the interventions. MS4G is being implemented through the USAID CATALYZE Blended Finance contract, implemented by The Palladium Group. Through CATALYZE, Palladium will facilitate the mobilization of USD 2 billion in blended finance for developing countries over the next eight years. CATALYZE will assist investors to explore and find commercially viable opportunities and approaches to creating jobs, developing sustainable social services, tightening and rationalizing supply chains, and advancing inclusive growth. CATALYZE will also seek to optimize the efficiency of blended finance deployment by broadly sharing lessons and insights, introducing common tools and approaches, and connecting advisors with potential investors and investees. The Team Lead, a role that is equivalent to a Chief of Party role, will provide overall leadership and technical direction to MS4G, both administratively and programmatically, and in line with client expectations. This individual must be based in Addis Ababa to enhance the opportunities to link more closely with other USAID/Ethiopia Mission-sponsored projects, other USG-sponsored cross-sector activities, private sector players and Government of Ethiopia (GoE) agencies and ministries on the urgent actions and partnerships needed to achieve the expected results. EXPECTED OUTCOMES Manage program performance and lead program activities in coordination with stakeholders and participants.
Manage technical and administrative staff.
Provide leadership and strategic direction across technical and administrative areas.
Coordinate with USAID, other stakeholders and implementing partners.
PRIMARY RESPONSIBILITIES
Provide overall strategic direction for the project across all functional areas such as technical approach, monitoring, evaluation and learning, finance, and operations
Responsible for the successful management of all administrative and programmatic functions and activities in line with the project's Scope of Work and approved annual work plans
Oversee project management and implementation to ensure stated goals, objectives, and deliverables are met
Ensure integration of project components through effective work planning and budgeting, project management, and monitoring, evaluation and learning
Ensure all activities conform to project requirements, including cost, schedule and quality
Serve as the project's local representative, acting as the principal liaison with USAID, the Government of Ethiopia, Palladium headquarters, Ethiopian implementing partners and the Ethiopian private sector actors
Provide technical expertise to inform and guide the development and implementation of the MS4G technical approach
Support the development of strategic partnerships to mobilize capital, enhance private enterprise growth and job creation, improve workforce development, and enact improved policies
Supervise MS4G project staff and provide oversight of human resources matters, including ongoing performance reviews, recruitments, and teambuilding
Ensure safety and security of project personnel and resources
Ensure excellent quality of all project deliverables and judicious use of U.S. government resources in line with USG requirements
Identify issues and risks related to program implementation in a timely manner, and suggest appropriate program adjustments
Ensure agile program implementation in line with monitoring, evaluation, and learning (MEL) findings through leadership of a collaborate, learn, and adapt (CLA) approach
Represent the project with key stakeholders and participants at public events
Manage technical and administrative staff, as well as implementing partners in support of project outcomes
Maintain close coordination with the Palladium Washington DC office, providing regular updates on the project's progress and direction
Other duties as required
The position requires broad general and technical knowledge, significant coordination skills, experience in developing countries similar to Ethiopia, and the ability to ensure coherence and consistency while under urgent deadlines. The minimum qualifications are as follows:
A minimum of 15 years of professional experience in fields related to the successful implementation of this project such as financial services and investment advisory expertise, private enterprise development, workforce development and public and private sector engagement.
An advanced graduate degree in a related field of study, e.g. Finance and Investment, Business Management, Enterprise Development.
Proven leadership in the administration of international donor support programs of a similar size and scope.Experience managing similar programs in Ethiopia preferred.
Evidence of with strong skills in strategic planning, management of complex processes, supervision, budgeting, organizational learning, monitoring, evaluation and learning for adaptive management, facilitation, and/or communications and knowledge management
Proven ability to develop and communicate a common vision among diverse partners and the ability to lead multi-disciplinary teams.
Evidence of strong communication skills, both interpersonal and written, to fulfill the diverse technical and managerial requirements of the contract.
Proven knowledge of Ethiopian finance, private enterprise, investment, and trade issues
Knowledge of USAID programming, approaches, and policy, including USAID Program Cycle policy, terminology, processes, and tools
Strong ability to communicate effectively and professionally in English
WARNING: Do not to pay any money to get a job. Please report fraudulent jobs to info@newjobsethiopia.com