Team Lead (Remote) – $100,000/year USD
Description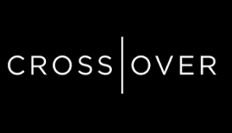 Remote-work is quickly becoming the default option for high-tech jobs. Crossover is the platform for top-paying, full-time, long-term remote work, and now is a great time to get onboard. We are growing rapidly across nearly 50 different job positions.
This listing is for our Software Engineering Manager position, but we have found great applicants often have a current title of Team Lead or similar, so don't be confused about that difference, we are glad you found us. Hit "Apply" to learn more about this exciting opportunity.
"Everyone in your company is moving in slow motion?
When attending a conference, you prefer the technical-track over the managerial one?
You enjoy leadership roles that require your in-depth technical know-how?
You prefer spending time at home over commuting and business travel?
Then this is the job for you…!
Crossover, the world's largest #remotework company, is looking for high performing Software Engineering Managers for a long-term, full-time role working on our portfolio of 100+ Cloud B2B SaaS products. In our organization, the Software Engineering Manager role is different. It is not a project management / task assignment role, it is not an HR management role, and it is not an agile scrum master role - you will not waste your time on time on such non-technical activities. In this role in our company you will use your deep technical competence that only technical stars can have to continually improve code/work quality of your team.
If you used to be the best software developer on your team, and you love coaching others on how to improve and grow their technical skills, then our environment enables you to move into management without having to trade-in your love for code with project plans and politics. Our workforce is composed of the top 1% of developers from all around the world, that annoying feeling that everyone is holding you back by moving too slow will be gone in no time. Working with super-smart high pace developers enables you to build a dream-team with exceptional quality & performance.
Joining us is a career move as within a quarter, you'll become a Remote Engineering Manager that exceeds any global standards of any company out there. Apply now to start your long-term career path with us and shape the #futureofwork."
Key responsibilities:
Lead a fully distributed remote development team composed of the top 1% of global talent
Upgrade quality of work produced by your team by showing them, how to make it in better quality
Improve productivity of your team through introducing new tools & automations
Drive development of large set of applications from our broad portfolio of B2B SaaS AWS products
Candidate requirements:
5+ years as a hands-on software developer or architect
Additional 3+ years as a technical lead, hands-on team-lead or a chief architect working very close to technologyGreat at doing deep code review to find all quality improvements within the code
Demanding for your team - continuously want to increase your team work quality & performance
Great at introducing new tools & automations to improve your team work
Experience with writing and maintaining unit-tests and CI/CD pipelines
Strong computer science fundamentals in system design, data structures, algorithms
What you will be doing:
Deep dive into work of your team, review the code and other work submitted by your team - to find work that can be done better
Coach your team members on real examples, how to increase quality of their work
Deep dive into technical issues, identify and resolve the real root cause of the problems
Drive a continuous improvement process - introduce new tools & automations based on real data analysis, prepare POCs for VP acceptance
What you will NOT be doing:
Task assignment & task prioriorities decisions for your team (we have it automated)
Attending endless, not productive meetings about business analysis or priorities
Hiring new team members or any other HR-related tasks
2
Applying Instructions
There is so much to cover for this exciting role, and space here is limited. Hit the Apply button if you found this interesting and want to learn more. We look forward to meeting you!
What to expect next:
You will receive an email with a link to start your self-paced, online job application.
Our hiring platform will guide you through a series of online "screening" assessments to check for basic job fit, job-related skills, and finally a few real-world job-specific assignments.
You will be paired up with one of our recruiting specialists who can answer questions you might have about the process, role, or company, and help you get to the final interview step.
Important! If you do not receive an email from us:
First, emails may take up to 15 minutes to send, refresh and check again.
Second, check your spam and junk folders for an email from Crossover.com, mark as "Not Spam" since you will receive other emails as well.
Third, we will send to whatever email account you set up on your LinkedIn Profile - it might point to a different address than the one you are checking, and it's necessarily the email address of your LinkedIn username.
If all else fails, just visit https://jobs.crossover.com directly, search for this job, and click "Apply". You will be prompted to reset your password if you already applied using LinkedIn EasyApply.
Crossover Job Code: LJ-3879-ET-AddisAba-TeamLead.00
WARNING: Do not to pay any money to get a job. Please report fraudulent jobs to info@newjobsethiopia.com