Technical Advisor as Embedded Expert at Ministry of Trade and Industry (MoTI)
Description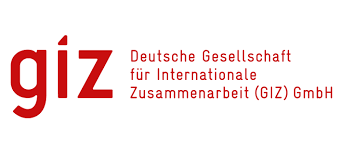 GIZ-Internal/External Vacancy Announcement #146/2021
Private Sector Development in Ethiopia (PSDE)
The Private sector plays a key role in the 'Homegrown Economic Reform Agenda' of the Ethiopian Government. Although MSMEs are key players for economic development and job creation, the landscape for promotion of these target groups and political responsibilities are however much fragmented. In addition, poor legal and regulatory framework conditions and needs-based business development services inhibit the growth opportunities of MSMEs/ SMEs, start-ups and Small Growing Businesses (SGB).
The new Technical Cooperation project 'Private Sector Development in Ethiopia (PSDE)' aims to improve the growth opportunities of micro, small and medium-sized enterprises, start-ups and small growth-oriented companies and focuses on four intervention areas: 1) Strengthening the institutional capacities of public institutions to improve the legal and regulatory framework focusing on MSMEs/ SMEs, start-ups and SGB by involving the private sector via public private dialogue formats; 2) Strengthening chambers and associations to improve their range of services including their role as a representative of the private sector; 3) Building the capacity of intermediaries to develop viable innovative and future oriented organizational and business models to support start-ups and SGB; 4) Strengthening Business Development Services to advise companies on technical and business topics.
The project started with a nine-month Inception Phase (01/2021 - 09/2021). During this phase, the current situation in the intervention area will be comprehensively analysed and, if necessary, outputs, activities and indicator baseline and target values adjusted.
 The project is looking for an Embedded Expert at Ministry of Trade and Industry who will be supporting the achievement of the objectives of the intervention area 1 (strengthening the capacities of public institutions) of the PSDE project.
Intervention area 1 aims to ensure that technical and managerial staff of public institutions with an influence on private sector development act in a more pro-business manner, thereby creating a better regulatory and legal environment focusing on MSMEs, start-ups and SGBs by involving the private sector via public private dialogue formats. An international consultancy will be engaged to provide substantial support in this area.
The Embedded Expert of intervention area 1 works in close cooperation and under the technical supervision of the Component Manager for intervention areas 1 & 2. Furthermore, he/she will act as a link between the project and the consultancy's work related to MoTI.
Contract Duration:                September 30, 2024
Job Requirements
Responsibilities and Duties
Provide technical advice in enhancing the capacities of Ministry of Trade and Industry towards easing the legal and regulatory framework with the focus on MSMEs/ SMEs, startups and SGBs.
Facilitate coordination between MoTI and other government organizations involved in intervention area 1, i.e. Ministry of Innovation and Technology and Jobs Creation Commission
Provide technical advice to downstream institutions of MoTI, particularly FeSMMIPA, on strengthening the capacities of MSMEs/ SMEs.
Support and facilitate the introduction of change management and capacity and competence building of the technical and managerial staff of MoTI and FeSMMIPA.
Support in the integration of regional FeSMMIPA structures towards enhancing their capacities.
Support and facilitate the establishment of public-private dialogue formats in cooperation with other team members.
Assist/ facilitate the PPD format to play its role to shift policies related to ease of doing business for MSMEs/ SMEs
Assist in the introduction of awareness raising on improving environmental sustainability, such as monitoring of resource use in companies in MoTI and FeSMMIPA.
Assist in expanding digitalization of internal processes and services provided by MoTI and FeSMMIPA.
Improve coordination between MoTI and FeSMMIPA and provide technical support for the design and formalisation of innovative public-private partnerships.
Support the preparation and implementation of financial agreements, local subsidies in the intervention area 1.
Prepare and coordinate assignment of short-term experts to implement capacity development measures.
Facilitate communication between international consultants supporting intervention area 1 and MoTI and FeSMMIPA.
Required qualifications, professional experience and additional competencies Qualifications
M.A. in Business Administration/ Economics, Political Science, International relations, Private Sector Development or similar
Excellent knowledge of Amharic and English language both in speaking and writing, German language knowledge is an asset
Good knowledge of IT (E-mail, internet and computer applications such as MS Office)
Professional experience
Minimum of 7 years of professional experience in the field of private sector development with a focus on MSME/ SME promotion, ideally in providing advice to public institutions.
Minimum of 7 years of professional experience in the field of private sector development policy formulation
Minimum of 7 years of project management experience in relation to private sector development
Minimum of 4 years of professional experience in supporting the digital transformation of businesses and/or organizations (e.g., digitalization of services and processes)
Knowledge on roles and responsibilities of Government institutions supporting MSME/ SME development
Knowledge on current economic development and policy Framework in Ethiopia
Knowledge of the private sector development in Ethiopia, and knowledge of relevant and key public and private stakeholders
Relevant professional experience in similar role in GIZ or other international organizations
 Other knowledge and additional competencies
Ability to liaise with different stakeholders especially with the private sector and public institutions
Good organizational and project management skills
Able to meet deadlines and work under pressure
Strong communication and presentation skills
Good IT skills (MS office, etc.)
Applying Instructions
Application procedure:
Interested and qualified candidates shall submit their motivation letter along with their non-returnable recent CV via Ethiojobs or Email: hreth@giz.de
Note:
Please make sure you mention the Vacancy Number 'Technical Advisor as Embedded Expert at Ministry of Trade and Industry (MoTI) #146/2021' in the subject line of your email application.
Due to large number of applications we categorise applications with the vacancy numbers.
Applications without vacancy numbers in subject lines might not be categorized in the appropriate folder and could be disqualified.
Only short-listed candidates will be contacted
We encourage persons with disabilities to apply for the position. In case of equal qualification, persons with disabilities will be given preference.
Applications from qualified women are encouraged.
"Please refer to our brochure to learn more about GIZ's attractive benefit package."
WARNING: Do not to pay any money to get a job. Please report fraudulent jobs to info@newjobsethiopia.com