Technical Advisor- Biomedical engineering seconded to FMOH
Description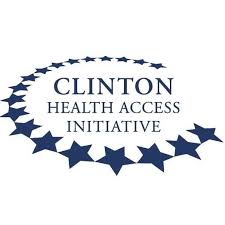 Background: The Clinton Health Access Initiative, Inc. (CHAI) is a global health organization committed to saving lives and reducing the burden of disease in low-and middle-income countries, while strengthening the capabilities of governments and the private sector in those countries to create and sustain high-quality health systems that can succeed without our assistance. For more information, please visit: http://www.clintonhealthaccess.org
CHAI Ethiopia carries out a wide range of programs to support the Ministry of Health, Ethiopia in improving the health status of the country by ensuring access and quality of health services. As one of CHAI's largest field offices with more than 160 staff, the Ethiopia office operates programs 9 programs: Maternal and neonatal Health, Cancer, Child Survival/ Essential Medicines, Health Financing, HIV Access, Laboratory Services, Vaccines, HRH, Woreda Transformation.
Position overview:
Ministry of health has emphasize that Medical devices supply and management is among areas included in the Healthcare Sector Transformation plan (HSTP II) for the next 10 years (2020-2030 EFY). Specific areas that require improvement in the coming years includes local manufacturing, management, public private partnership, policy, strategic plan, road map, directive, guideline, technical specifications, installation and capacity building of medical devices.
Medical devices play an integral role in health service delivery, and can range from simple items that largely go unnoticed by service recipients, to highly capital and sophisticated medical equipment. It is increasingly important to health service provision and procedures offered in prevention, diagnosis, treatment, rehabilitation and alleviations of diseases.
Medical devices technology has become an important and visible policy issue, and medical device management strategies have frequently emerged under spotlight in recent years. In Ethiopia, although tremendous efforts have been exerted by the Ministry of health to improve the overall medical device management, a number of challenges have also been faced which have impacts on the quality, efficiency, management and sustainability of health services at all levels.
Furthermore and with COVID-19 pandemic, the need for regular availability of functional medical devices including respiratory care and Oxygen items, are essential  at treatment centers. This requires appropriate planning, training and maintenance of such devices to tackle the pandemic.
The Clinton Health Access Initiative, CHAI, is supporting FMOH in wide range of programs in COVID-19 response and non-COVID-19 essential service program implementation. One of such key support is strengthening the national Medical equipment and device management particularly with focus on respiratory/Oxygen device systems for COVID-19 response. This position is seconded to FMOH Pharmaceutical Medical Equipment Directorate, PMED, to provide the following supports.
Program: Essential medicines/Child Survival
Reports: FMOH PMED Director
Supervises: None
Term: Six months
Roles and Responsibilities
·         Support to develop nation medical devices policy, standards , road map, strategic plan, guideline and regulations
·         Provides technical support to plan, review and quantify  nation medical devices needs
·         Adopt WHO and international experience to improve medical device management
·         Support to manage contract management of medical devices
·         Conduct and evaluate nation health care technology assessment
·         Support and ensure adequate integration of FMoH with regional health bureau and agencies
·         Advise FMOH in strategic issues related to oxygen devices for COVID-19 response through planning, execution and related monitoring
·         Support FMOH team in efforts to address facility level bottlenecks related oxygen systems at national and facility level
·         Evaluate new medical devices design, research and provides technical assistance
·         Encourage and advocate local manufacturing of medical devices
·         Establish system for the  university and industry linkage  for medical devices
·         Introduce and publicize new platform of medical device management information system
·         Support and supervise  the annual plan of the medical device management unit
·         Oversee and support to conduct medical devices inventory management
·         Support and strengthen capacity building on utilization, maintenance, installation, calibration and handling of medical equipment
·         Support to conduct risk assessment and quality assurance medical equipment
·         Support to establish medical devices information system to link between federal, regional and health facilities
Functional Competencies:
·         Proven analytical capacity and strategic thinking;
·         Ability for planning and establishing priorities, coordinating and monitoring the work of others, and delegating responsibility where appropriate;
·         Excellent interpersonal and supervisory skills;
·         Resourcefulness, initiative, and maturity of judgment;
·         Excellent communications, organizational and management skills in a complex multi-stakeholder environment;
·         Ability to handle effectively multiple tasks without compromising quality, team spirit and positive working relationships;
·         Energetic, enthusiastic and flexibility to work under demanding conditions
Management and Leadership Competencies:
·        Strong results orientation;
·        Effective problem-solver;
·        Demonstrated capacity-building and facilitation skills;
·        Consistently approaches work with energy and positive-constructive attitude;
·        Ability to establish effective working relations in a multicultural team environment;
·        Effectively manages teams and creates an enabling work environment;
Flexible and responsive with a client-oriented approach
Job Requirements
Qualifications and skills required
·        Masters degree in health care technology management, biomedical engineering or other equivalent field.
·        At least 7 years of experience at masters level or 12 years of experience at bachelor level in Ethiopian hospitals and FMoH or agencies relating  to health care  technology management, Biomedical  engineering
·        Established experience in developing medical devices guideline, regulation, management, training and other related documents
·        Knowledge  and skill on national medical devices regulation, guideline ad local experience
·        Proven experience in advising policy and management through rigorous analysis and documentation
·        Proven knowledge of assessment of medical devices technical needs, design of technical specifications
·        Fluency in English and  Amharic. Fluency in additional local languages is an asset
·         Excellent computer/information systems skills: Advanced user of word, PowerPoint and excel
Applying Instructions
WARNING: Do not to pay any money to get a job. Please report fraudulent jobs to info@newjobsethiopia.com