Technical Advisor, CBHI and SHI Benefits Package Redesign Project
Description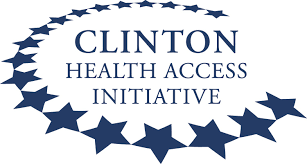 Overview
The Clinton Health Access Initiative, Inc. (CHAI) is a global health organization committed to saving lives and reducing the burden of disease in low-and middle-income countries (LMICs), while strengthening the capabilities of governments and the private sector in those countries to create and sustain high-quality health systems that can succeed without our assistance. For more information, please visit: http://www.clintonhealthaccess.org
Position Overview
·         Description: Lead methodology development, guide analysis, and produce all required outputs
·         Duty station: Addis Ababa
·         Type of contract: Technical Advisor/TA
·         Duration: 6 months
·         Expected start date: July 1, 2021
Project Background
The Ethiopian Government is committed to achieving Universal Health Coverage; central to this is ensuring financial protection for all citizens through the introduction and scale up of community-based health insurance (CBHI) and social health insurance (SHI) for the informal and formal sectors, respectively. In order for these health insurance programs to achieve their goals of financial protection and equitable access to health services for their beneficiaries, they must be designed in a way that promotes transparency, oversight and accountability. The health benefits package is a key tool for accountability in that it can provide a common definition of what services should be provided at each level of care for beneficiaries. This common definition can be used to hold providers and schemes accountable to beneficiaries for the defined set of services. Some of the challenges with the current benefits package include the services are implicitly defined which makes communicating the benefits of joining CBHI as well as SHI difficult to potential members, there is lack of evidence regarding the cost effectiveness and affordability of the interventions and it is difficult to hold providers accountable for service delivery due to lack of a common understanding of services that need to be available.
To address these challenges, the Ethiopian Health Insurance Agency (EHIA) is working to more explicitly define the health benefits package to provide a clear definition of what services should be provided at each level of care for beneficiaries within the projected CBHI and SHI resource constraints. As resources are finite, this will require a systematic approach to priority setting to develop a benefits package that maximizes the benefit to the population within the constraints.
Objectives
The aim of the benefits package redesign process is
·         To more explicitly define and cost the CBHI and SHI benefits package, in line with the MoH's EHSP, in order to be able to easily communicate benefits to members,
·         To hold service providers accountable and predict health insurance costs to support financial sustainability.
The benefits package redesign process will follow the same approach for both CBHI and SHI, with the expectation that there will be some distinct analysis for each. However, there will be a notable difference in the implementation process as reimbursement mechanisms, contracting arrangements, and current legal framework vary between the two.  This process also aims to serve as an example for future priority setting and to establish a transparent HTA protocol by which interventions are evaluated for inclusion in the CBHI and SHI benefits package.
Assessment Scope
The assessment will be carried out at national level for both CBHI and SHI using secondary data. The exercise will have two main workstreams: costing and prioritization.  Each will be carried out by a group of experts with experience in health care costing and prioritization exercises.
TA Responsibilities
CHAI is seeking for a TA to lead this project. The TA will be responsible for leading this work and playing a project management role. The TA will also play a critical role in carrying out the costing and prioritization analyses required to complete the analysis phase of the prioritization process. Specific responsibilities include:
·         Provide end-to-end project management to ensure analysis teams are progressing and meeting interim milestones necessary to carry out all costing and prioritization analyses
·         Manage timeline and track progress against pre-determined timelines
·         Provide regular progress updates to EHIA ad CHAI leadership teams
·         Provide problem solving and analytical support to the two analysis teams throughout the course of the project,
·         Provide technical leadership in refining the methodology for costing and prioritization analyses
·         Organize meetings among the different technical groups of the project team and external stakeholders as needed
Deliverable
·         Prioritized list of services based on national level data
·         Tools for priority setting and inclusion new benefit package to the system,
·         Excel based raw data and analysis outputs/model
Job Requirements
Qualifications
Qualified candidates will fulfill the following requirements:
·         PhD/Master's degree in Health Economics or related field
·         Demonstrated experience in Health Technology Assessment (HTA)
·         Minimum of seven years of professional experience in demanding, results-oriented environments in the public sector and/or private sector
·         Excellent business – oriented verbal, visual and written communication skills in English and Amharic
·         Strong analytical skills and technical proficiency with MS Excel and PowerPoint
·         Demonstrated leadership skills in complex projects
·         Demonstrated ability to set priorities and work both independently and collaboratively
Experience in consultancy or similar assignment(s) is advantageous.
Applying Instructions
WARNING: Do not to pay any money to get a job. Please report fraudulent jobs to info@newjobsethiopia.com