Technical Assistance on facility based newborn health in Ethiiopia
Description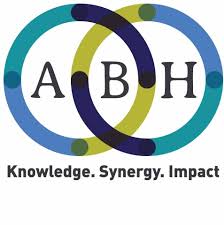 Purpose
To guide and facilitate FMOH and UNICEF planning for facility-based newborn health for small and sick newborns  and technically shape the new SLL project that is implemented by Addis Ababa University through funding from GFF
Objective
To drive commitment and spearhead action planning for the care of small and sick newborns in Ethiopia.
Scope of Work
The Consultant will support the FMOH and UNICEF through a collaborative, concrete strategic action planning exercise with RHB, hospitals, partners (including ENN/VON, EPS, IHI, Transform, AAU, and others). He/she will influence stakeholder involvement and commitment and provide technical guidance to the development and planning of the SLL project with the five academic partners, RHBs and  FMOH  so that outcomes,  outputs, activities, and M&E plans are both effective, logical, and practical, fitting into the broader FMOH plans. Finally, the consultant will support resource mobilization in this area for UNICEF and the government, informing UNICEF's approach to this area for the next three to five years.
Specific Tasks
1.  Provide technical  input and guidance to AAU  and partners proposed project design and work plan for the SLL project
2.  Provide  technical  leadership  within  consultations  with  FMOH,  UNICEF,  and  SLL partners to shape SLL project design, including the M&E plan, and support start-up and  implementation   in  light  of  COVID-19  and  in  accordance  with  global  best practices
3. Provide rationale and recommendations for UNICEF role in improving the care of small and sick newborns for next 3-5 years, including written content for resource mobilization
4.    Review existing and strategies under development (including the Newborn and Child Survival Strategy), plans, standards for facility-based newborn care to gather an up to date understanding of what exists and provide technical input.
5.    Assist in linking with FMOH to convene (in person or remotely)  the technical committee for facility-based newborn care/ care of small and sick newborns.
6.    Contribute to the development of an approach with FMOH, UNICEF  and  partners to action planning in this area, including linkage to the new Newborn and Child Survival Strategy
7.    Support FMOH in facilitating action planning with RHBs, hospitals, and partners
8.    Advocate for and provide guidance for FMOH in budgeting for  small  and  sick newborns interventions
Methodology
•    The approach should be participatory and scientific in nature, based on the convening of national experts and local ownership, as well as global best practices
•    The process should be innovative taking into consideration the COVID 19 situation in Ethiopia.
•    The award will be competitive based on the submission that best meets the requirements stipulated, considering past experience, technical expertise, and track record in newborn care and research.
Reporting and supervision
The TA will be directly recruited by ABH and will report to UNICEF's Health specialist, Health section (MNCH lead). He/she will be in frequent contact (dotted line reporting) to the Child Health Lead at FMOH.
Payment Modality and Schedule
The fees for this contract shall be paid based on deliverables
Contract period
6 months
Job Requirements
•    Advanced/expert  knowledge on newborn care, including advanced care of small and sick newborns and maternal and newborn health more broadly
•    Advanced (Masters or Ph.D.) required; medical degree beneficial
•     Experience working in the Ethiopian health system for over 15 years
•    Ability to apply participatory methodologies; established relationships and reputation
•     Proactive, creative problem solver, adaptable
•     Fulfillment of legal status, tax requirements, etc
Core Competencies
To be successful, the candidate should be able to demonstrate the following competencies:
•    Communication (level III)
•    Working with People (level III)
•     Drive for results (level III)
•     Relating and networking (level I)
•    Applying technical expertise (level III)
•     Creating and innovating (level II)
Applying Instructions
Qualified and interested applicants who fulfill the above requirements can submit their CV along with application letter through  jobs@abhpartners.com   by stating the position you are applying on the subject email
WARNING: Do not to pay any money to get a job. Please report fraudulent jobs to info@newjobsethiopia.com